OVER 400 WALK WITH BARBARA IRELAND & CCSB.ORG TO RAISE FUNDS FOR BREAST CANCER RESEARCH IN SANTA BARBARA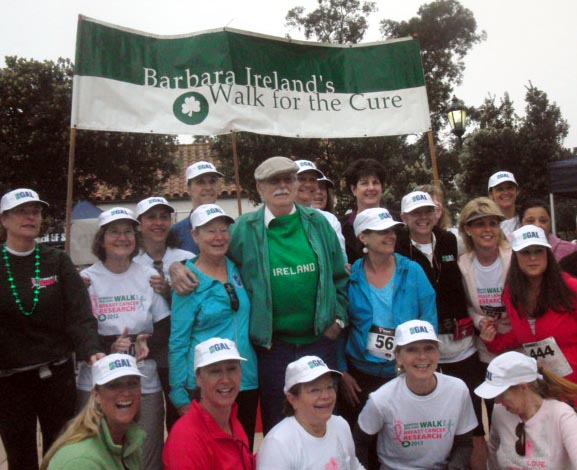 John Ireland (middle) leads the clan of walkers
It was a gloomy beach morning on Cabrillo Boulevard, but the weather did not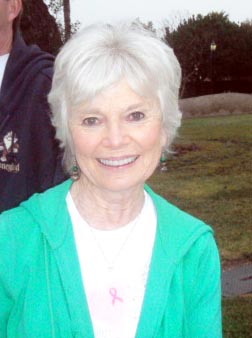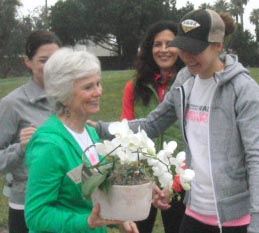 dampen the enthusiasm of walkers who joined Barbara, John and the Ireland family, who along with walkers raised money for the Barbara Ireland Walk for Breast Cancer Research in Santa Barbara, California.
Members of the Cancer Center of Santa Barbara presented Barbara with flowers, and groups of walkers, mothers with their babies and whole families walked the 5K, 10K and 15K course that provided options for walkers of all levels.
The 2013 event to fight breast cancer was attended by over 400 who supported the 13th annual Barbara Ireland Walk for Breast Cancer Research on March 16th at Chase Palm Park. The 5k, 10k, and 15k courses proved opportunities for a variety of walkers and families to participate in this year's activities. One hundred percent of the funds raised benefited Cancer Center's breast cancer clinical research.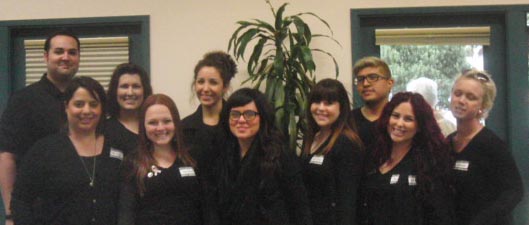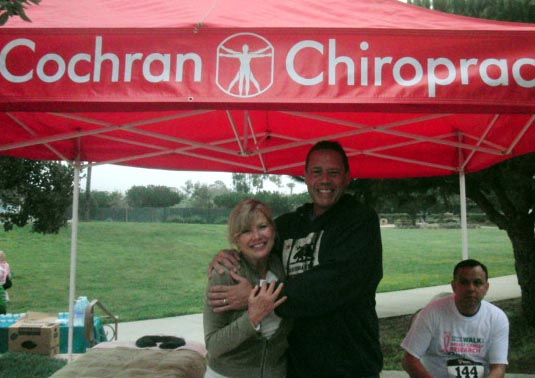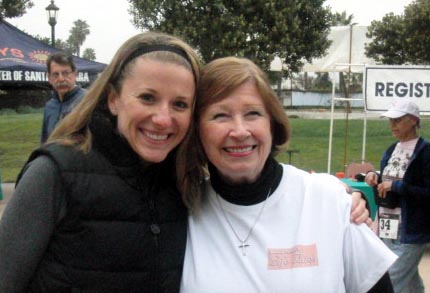 Sponsors for the event included Dargan's Irish Pub (who hold a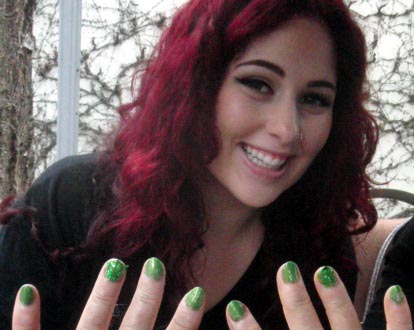 pre-event kick off each year), B. Bronson, ParentClick.com, LifeBitesNews.com, Santa Barbara News Press, The Berry Man, Inc., Brighton, Lecare, Good Cup Coffee, The Montecito YMCA, SBGal, Luluilemon, Blistex, The Paul Mitchell School, Kiss My Face and Music by Bonnie.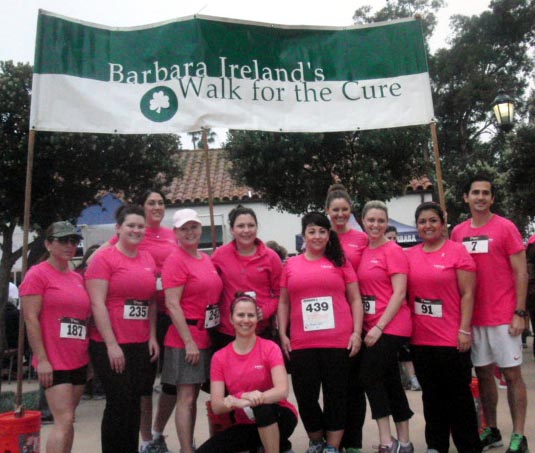 The Cancer Center of Santa Barbara with Sansum Clinic is a not-for-profit organization providing state-of-the-art cancer treatment and support for patients on the Central Coast. Since 1949, thorough the charitable giving of families and foundations, the Cancer Center has stayed in the vanguard of comprehensive non-surgical, outpatient cancer care. By retaining highly trained and devoted medical personnel, acquiring the latest technology and protocols, and integrating patient support and wellness programs, the Cancer Center treats those on the journey to live with through and beyond cancer. For information or donations contact www.ccsb.org.
____________________________________________________________________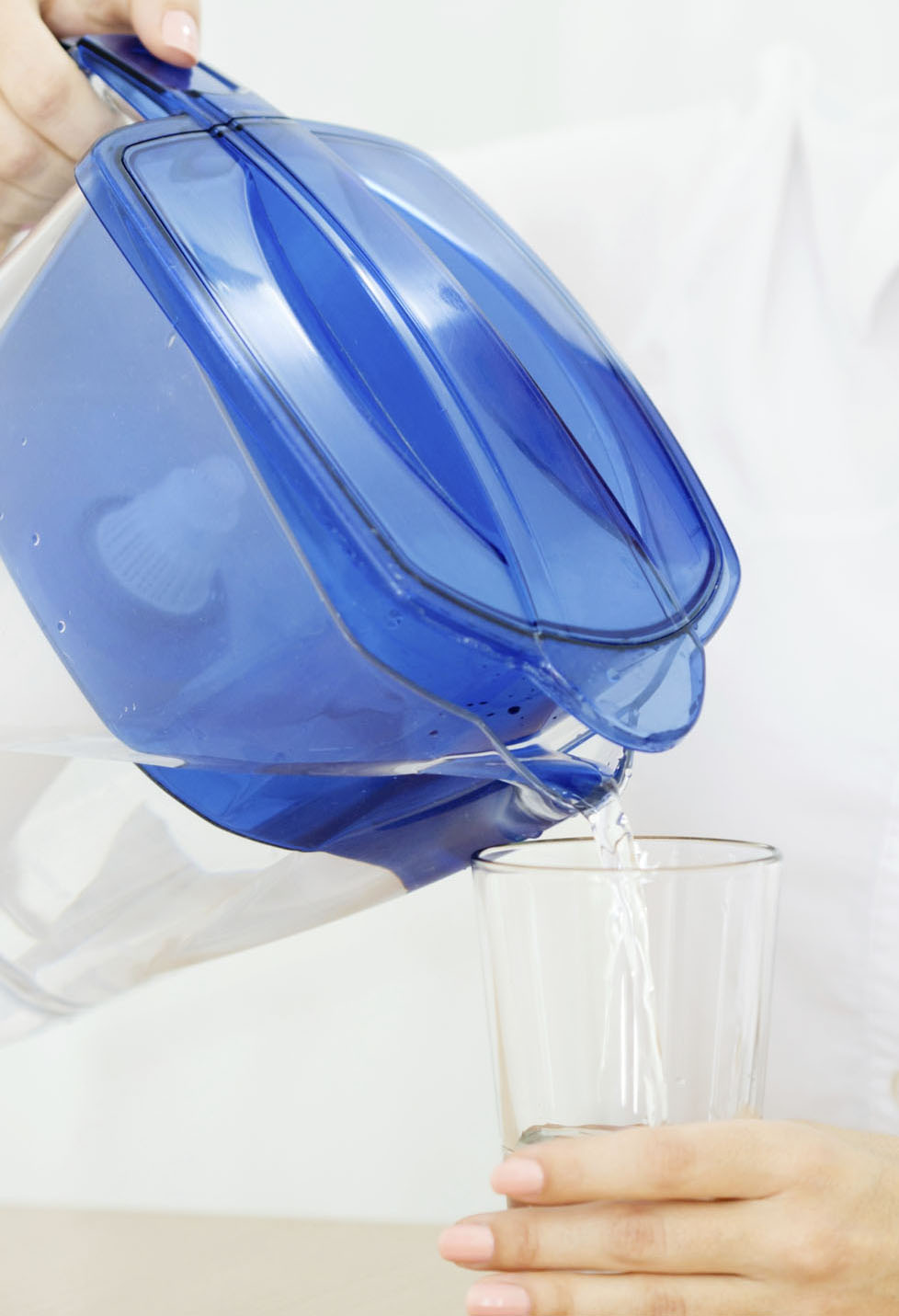 EarthTalk®
E - The Environmental Magazine
Dear EarthTalk: I was wondering how toxic chlorine is, because my well water was just chlorinated yesterday and today the smell is still strong. I have a 4-year-old daughter and I'm concerned.
                                                                                                                            -- Rose Smith, via e-mail

According to the U.S. Environmental Protection Agency (EPA), chlorine levels of four parts per million or below in drinking water—whether from a private well or municipal reservoir—are acceptable from a human health standpoint. Inexpensive home drinking water test kits (from $5 on up) that can detect levels of chlorine and other elements in water are widely available from online vendors. Administering the tests is easy and can provide parents with a way to involve kids in science for a practical purpose right at home.

Chlorine was first used in drinking water to reduce waterborne infectious diseases in Jersey City, New Jersey more than a century ago. It was so effective at destroying potentially harmful bacteria and viruses that the practice soon spread far and wide. Today some 98 percent of water treatment facilities in the U.S. use some form of chlorine to clean drinking water supplies. The American Water Works Association (AWWA), a trade group representing water utilities across the country, credits the presence of chlorine in drinking water with a 50 percent increase in life expectancy for Americans over the last century. Indeed, some consider the chlorination of drinking water to be one of history's greatest public health achievements.

But others aren't so sure that any chlorine in drinking water should be considered safe. Opponents of chlorination point to studies linking repeated exposure to trace amounts of chlorine in water with higher incidences of bladder, rectal and breast cancers. The problem lies in chlorine's ability to interact with organic compounds in fresh water to create trihalomethanes (THMs), which when ingested can encourage the growth of free radicals that can destroy or damage vital cells in the body. Besides cancer, exposure to THMs has been linked to other health issues including asthma, eczema, heart disease and higher miscarriage and birth defect rates.

Those with their own private wells who are skittish about chlorine have other options for disinfecting their water. One baby step would be to replace chlorine with chloramine, an ammonia derivative that doesn't dissipate into the environment as rapidly as chlorine and has a much lower tendency to interact in bad ways with organic compounds in the water. However, traces of chloramine in the water may not be to everyone's liking either, because it causes rashes after showering in a small percentage of people and can apparently increase lead exposure in older homes as it leaches the heavy metal off old pipes.

Another option, though somewhat costly, would be to purchase a machine to purify the water. Ozonation units, which disinfect by adding ozone molecules to water and leave no residues, start at around $9,000. Another choice would be a UV light treatment machine—at $6,000 or more—which cancels out viruses and bacteria by passing the water through UV light rays. The Clean Water Store is a reputable vendor and good online source for such water treatment equipment.

Perhaps the most sensible and affordable approach is to filter the water at the faucets and taps. Carbon-based tap- or pitcher-mounted filters can work wonders in removing impurities from drinking water. They can even be installed on shower heads for those with sensitive skin.

CONTACTS: AWWA, www.awwa.org; The Clean Water Store, www.cleanwaterstore.com.
_______________________________________________________________
Pressed Juicery Announces New Location in Montecito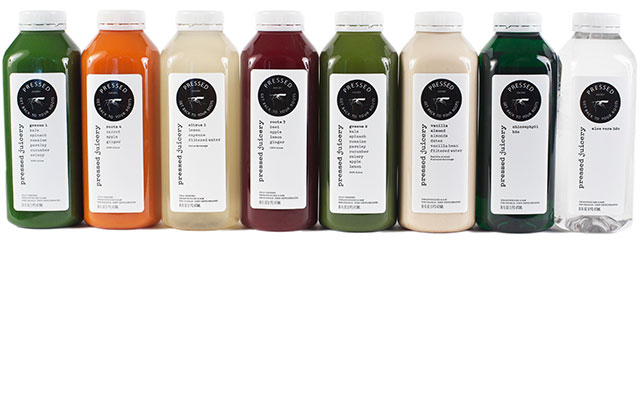 Having opened eight locations within a span of two years, Pressed Juicery is definitely digging its roots into the health sector and flourishing as one of the top cold-press juice companies with the announcement of its newest Montecito location. Pressed Juicery Montecito opens today, March 19th at 1024 Coast Village Rd #C in Montecito.
Sized at just 50 square feet, Pressed Juicery Montecito offers a quaint white-washed Dutch door leading to a rich wood-clad interior of rift sawn white oak punctuated by a gleaming stainless steel fridge to display the colorful juices. The location was designed by Standard, a Los Angeles based architecture and design partnership of architects Jeffrey Allsbrook and Silvia Kuhle who have designed all of Pressed Juicery's locations.
With Montecito's grand opening also comes the company's second expansion outside Los Angeles and into the outskirts of Santa Barbara. Nestled at the foot of the Santa Ynez Mountains, the city's rolling, green hills and endless ocean views provide a perfect backdrop to the company's health-driven philosophy. Montecito embodies Pressed Juicery's focus on nurturing fitness, nutrition and inspiration in their customers' lives, and already is home to a highly health-conscious community. With numerous yoga studios and vegetarian restaurants dotting the area, the city is definitely due for a fresh juice bar to hit the scene and make Greens juice a simple and convenient way to get your vegetables for the day.
Pressed from scratch each morning, Pressed Juicery's custom-made hydraulic press extracts the maximum amount of vitamins and minerals from its fruits and vegetables, compelling us to return our focus back to balance within our bodies. While the benefits of juicing are endless, for the founders, fresh-pressed juice became a gateway they wanted to share. For them, juicing led to making healthy choices, eating more whole foods, and embracing exercise into their daily lives. For their followers across the nation, including Montecito, the founders aim to inspire their clients to incorporate fresh juice into their lives and reap its countless benefits with the simplicity of twisting open a bottle cap.
Pressed Juicery delivers its raw fruit and vegetable juices across the city of Los Angeles through its bustling locations in, Beverly Hills, Brentwood, Studio City, West Hollywood Westwood and The Cooper Building, and in San Francisco at The Ferry Buildings and in Noe Valley. In addition to its Southern California store locations, the company is also mobile with their Juice Truck in tow in, their environmentally friendly delivery bike roaming the streets of Downtown, and its own Los Angeles-based delivery system dropping off fresh-pressed juice each morning to its patrons' doorsteps.
For more information about the new Pressed Juicery location, please visitwww.pressedjuicery.com or call 1855.PJ.JUICE.org.
_________________________________________________________________
Summer Health Ideas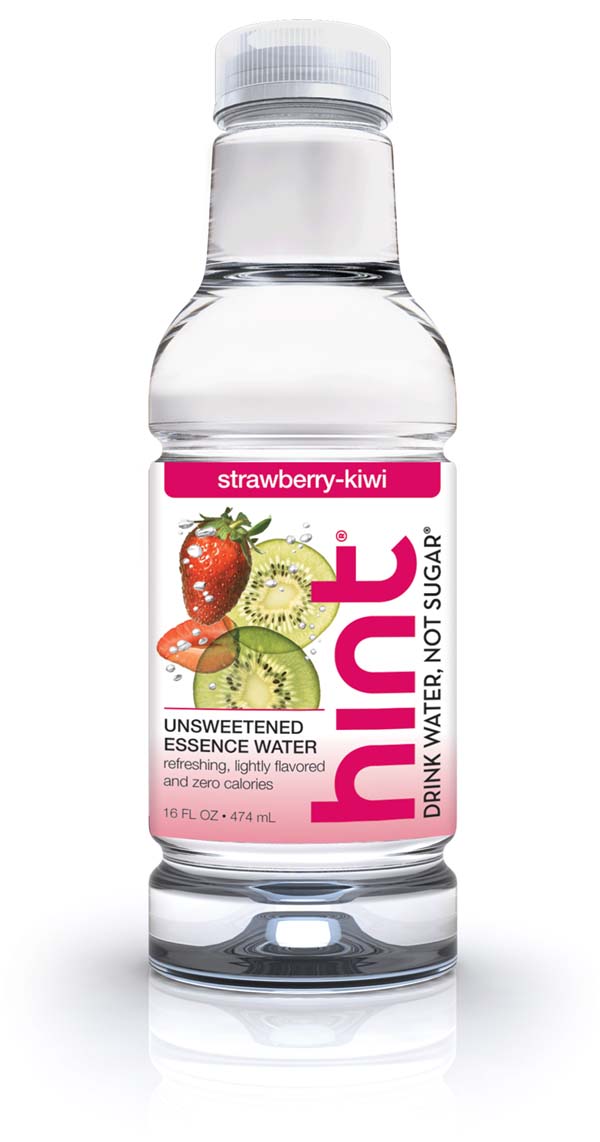 With warm weather upon us it is time to think about outdoor activities

and how to keep our skin protected, as well as hydrating our bodies during visits to the beach or hours on the golf course. I can offer a few suggestions that I've tried and know will be a helpful addition to your beach or golf bag. Hint unsweetened essence water that comes in many delicious flavors is a favorite of mine. The fruit flavors add a sweet taste without any calories, and can be found at most stores that carry fine water products. For your face I would recommend a new and helpful fps 30 product by Collin that offers great sun screen protection. Enjoy!
_________________________________________________________________
Sansum Diabetes Research Institute Appoints Rem Laan as Executive Director

Sansum Diabetes Research Institute is pleased to announce the appointment of Rem Laan as Executive Director. He will be responsible for the non-profit organization's strategic planning, operations, major gift development and cultivation of donor relationships.

Mr. Laan has extensive industry experience in the field of diabetes in the U.S. and globally. He comes to Sansum Diabetes from Roche Diagnostics, where he spent more than
ten years in successively responsible positions culminating in his role as Vice President for External Affairs in their North American Diabetes Care business. Previously, Mr. Laan was Director of Marketing for Disetronic Medical Systems, a Swiss insulin pump manufacturer, for more than four years until it was acquired by Roche. He recently spent nearly six years with Roche in Mannheim, Germany as a Vice President of Marketing for the Diabetes Care division. During his tenure with Roche, he participated in developing ACCU-CHEK® 360° View, a blood glucose analysis system, and driving the adoption on a global basis of therapy adjustment based on pattern analysis. This simple but very effective approach for general practitioners treating patients with type 2 diabetes is the subject of numerous clinical studies, several patents, and is being incorporated by organizations such as the International Diabetes Federation into their guidelines.

Mr. Laan also led Roche's strategy development and implementation tactics with respect to artificial pancreas development. Roche Diabetes Care is a $46 billion dollar enterprise and a major force in diabetes research worldwide. Roche Diabetes Care is the #1 blood glucose meter manufacturer and the #2 insulin pump manufacturer worldwide.

"I am honored and excited to have the opportunity to join a superbly talented, dedicated team and share my expertise with Sansum Diabetes Research Institute, an internationally acclaimed leader in the quest to prevent, treat and ultimately cure diabetes. Together, we will continue the relentless pursuit of excellence in diabetes care established by Dr. William Sansum nearly 70 years ago."

Mr. Laan's professional background also includes his participation on several key industry advisory boards: Juvenile Diabetes Research Foundation (JDRF) Industry Partner Advisory Panel, American Association of Clinical Endocrinologists (AACE) Corporate Advisory Panel and the ENDO Society Corporate Liaison Board. He received his bachelor's degree in Economics from Carleton College and MBA from the Tuck School of Business at Dartmouth College.

"This is an important time in the history of Sansum Diabetes Research Institute, as we recognize that our continued growth requires the stewardship of an Executive Director to take our Institute to the next level. Mr. Laan's leadership will be instrumental in expanding our presence in the global diabetes arena and I look forward to collaborating with him," said Lois Jovanovič, MD, MACE, Chief Scientific Officer for the Institute.

Ellen Goodstein, President of the Board of Trustees for Sansum Diabetes stated that, "On behalf of the Board and staff, I am delighted to welcome Mr. Laan to our organization. He embodies a rare combination of business acumen, the ability to communicate with physicians, scientists and industry professionals and displays extraordinary compassion for those afflicted with diabetes. He will be a great asset as we expand our efforts to raise sustainable funding for our work."

About Sansum Diabetes Research Institute
Sansum Diabetes Research Institute is an internationally recognized research center devoted to the prevention, treatment and cure of diabetes. Dr. William D. Sansum, who brought renown to Santa Barbara in 1922 as the first physician in the U.S. to produce and administer life-saving insulin to patients with diabetes, founded the nonprofit organization in 1944. Today, Sansum Diabetes Research Institute remains an extraordinary place, where diabetes research, nutrition, education, and diabetes prevention have improved the lives of people worldwide who suffer from this serious disease.

The Institute has gained global acclaim for its work to develop an artificial pancreas, its success in developing protocols to increase the incidence of healthy babies born to women with diabetes, and its work with people with and at risk for type 2 diabetes. Physicians and researchers continue to develop new treatment protocols for people with diabetes, including new drugs and medical devices.

It is our intention to use our past and present accomplishments to guide us into the future – to tap into the energy and commitment that made Sansum Diabetes Research Institute what it is today – a worldwide leader in diabetes research, prevention, and treatment. For more information on Sansum Diabetes Research Institute, contact Sarah Ettman-Sterner (805) 682-7638settman-sterner@sansum.org and visit www.sansum.org/. 
________________________________________________________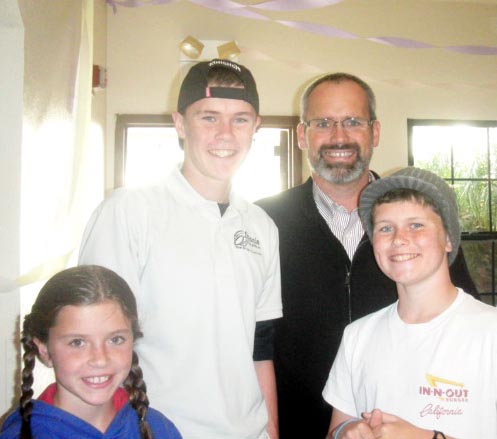 2013 Easter Feast at the Rescue Mission
The Santa Barbara Rescue Mission held its annual Easter Feast, where Rolf Geyling along with his son's Chris and Max and daughter Olivia greeted guests and helped with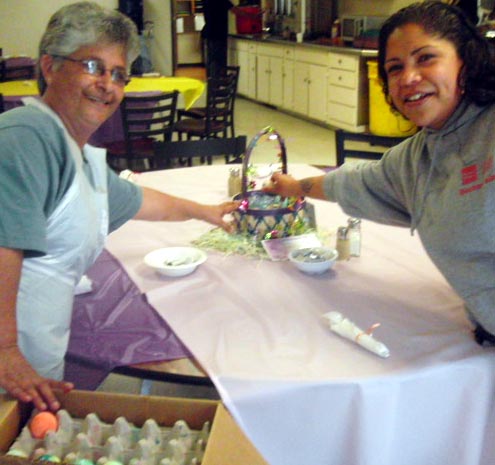 food service for over 200 men, women and children who were served a delicious ham dinner from 4:30 to 6:30 in the Mission dining hall at 535 E. Yanoli Street. The mission staff, who decorated the hall for Easter and prepared the feast, along with 20 community volunteers served meals to guests in a restaurant style setting. The annual Easter Feast is possible through the charitable donations of food items and gifts donated by the Santa Barbara community.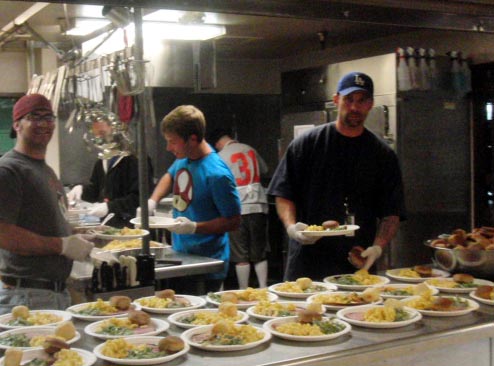 According to Rolf Geyling, President of the Rescue Mission, "If you've walked the streets of our city, you've seen them –homeless, hungry, fear-etched faces…men and women with little left to live for. We are so grateful for the donations that make it possible for us to provide a meal and hope for transformation this Easter Season." Geyling gave a special blessing before the feast asking for God's grace to bless those in the community in need.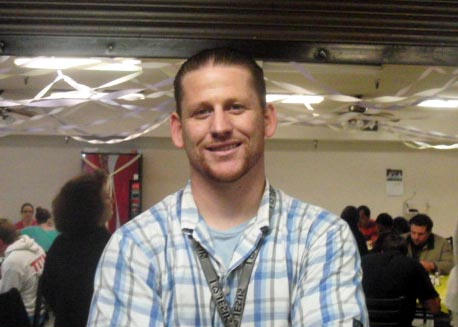 The Khermani family was among the many community volunteers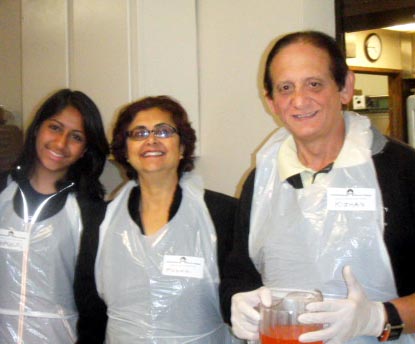 who served and cleaned at the dinner. Easter baskets filled with colored eggs were prepared as center pieces for the dining tables by volunteers and staff members. The cooking staff, who prepare all the meals at SBRM, presented a delicious ham dinner with all the trimmings and according to SBRM kitchen manager Daniel "we have a great team of grateful cooks who work to prepare good meals for the homeless at the Mission."
About Santa Barbara Rescue Mission
Established in 1965, this 501(c)(3) organization has served the county and city of Santa Barbara for 48 years, providing emergency services and long-term recovery for the homeless and addicted. With 80 beds for men and 20 for women and children, it is the only emergency shelter that is open 365 nights of the year from Santa Maria to Ventura. In 2012, the Mission provided 144,196 meals and 66,042 safe nights of shelter for individuals with no place else to turn. The Mission's 12-month residential recovery program aims to bring individuals from decades of addiction, institutionalization, and homelessness back to sobriety, health and wholeness. Certification through the California Department of Alcohol and Drug Programs ensures that participants receive the highest standard of treatment in a non-medical facility. For information visit: www.rmsb.org.
____________________________________________________________________ 
 Health & Beauty                                     
LUSH IS LOVELY FOR EASTER OR MOTHER'S DAY by Bonnie Carroll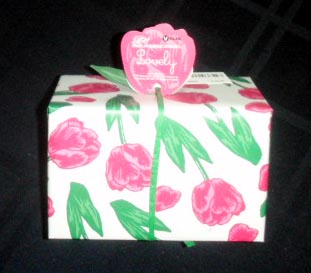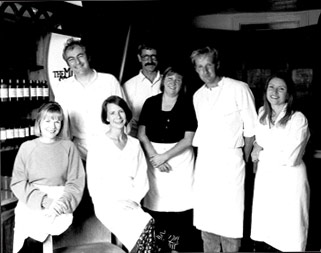 In 1995 Lush opened its doors. Mark and Liz along with Mo Constantine, Helen Ambrosen, Rowena Bird and Paul Greaves from Cosmetics-To-Go, spent what little money they had left on fresh fruits and vegetables at the market. In a little shop in Poole, they had made products upstairs that were being sold downstairs. They had previously been paying another company to come up with fragrances for their products, but found out the perfumes weren't always pure, so Mark decided he would create the perfumes himself. A competition was launched for customers to give the company a new name. One customer suggested LUSH, which is defined as being fresh, green, verdant and drunken women and he thought it fitted them very well.
The rest of their ethical business story is history, this company is international and a huge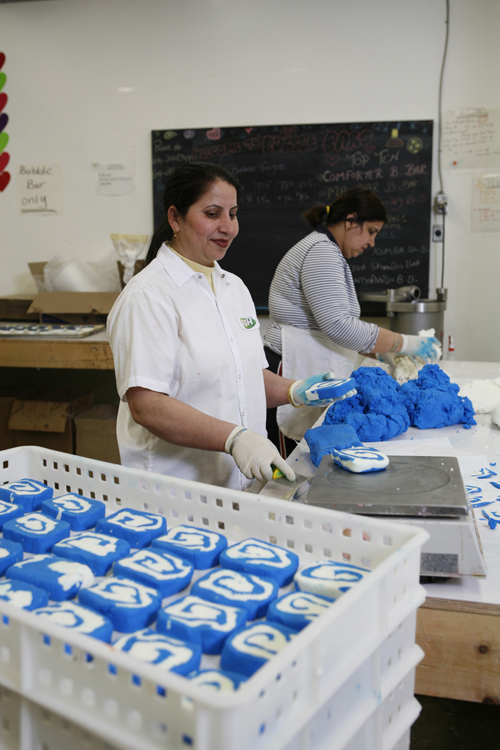 success. They support pure products and do not conduct or commission tests on animals for their products. Everything is handmade and you may be purchasing products that are days or possibly only hours old.
Charitable giving is at the heart of their business, and they believe it's their responsibility to advocate for the environment, animals and people in need. In 2007 they invented a hand and body lotion called Charity Pot. 100% of the purchase price (every single penny minus the tax) goes towards supporting humanitarian, environmental and animal rights causes locally and around the world.
For the holidays these products make beautiful gifts and come in gift boxes of varied product ingredients. For Easter or Mother's day one of the beautiful gift selections is a LUSH Lovely Package, which contains vegan handmade cosmetics of Secret Garden Bath Bomb, Rose Jam Bubbleroon, Ro's Argan Body Conditioner and Rub Rub Rub Shower Scrub.
Visit: www.lushusa.com for a close up view of their beautiful, thoughtful products.
__________________________________________________________________________
---