STATE STREET FARMER'S MARKET
IN SANTA BARBARA
A Hub of Good Health in the Heart of the City
by Bonnie Carroll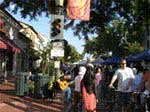 Tuesday is Farmer's Market day on State, the main street, Street in Santa Barbara, and is is a fun adventure every week. The market is always swarming with people and on either side of the four block little tented city of luscious fruits, vegetables and other healthy staples you will find some great restaurants. Shopper's can visit Pierre La Fond's, where gourmet grilled cheese sandwiches and a glass of wi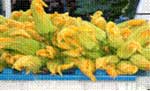 ne can be enjoyed on the outdoor patio. The Natural Café, a favorite haunt of mine, has great big baked potatoes with the works, and a huge menu of wholesome dinner entrees. You can find just about anything you want to e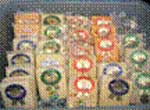 at or drink in this area, including a vevy of ethnic selections..
 
The Farmer's here offer a great variety in produce, cheese, and the fresh seafood is a big seller. Flowers are everywhere, and are popular with people on their way home from work. The energy is high, and it is fun to just watch the people. You always run i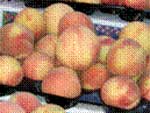 nto someone you know to chat with. Parking is easy for this venue. There are several convenient City of Santa Barbara lots off Anacapa Street, just behind the market area, where the first seventy-five minutes of parking are free.
 
The Santa Barbara Market starts on Haley Street and runs four blocks down state street. The market sets up in the afternoon and runs until dinner time. For information on additional markets held throughout the week in Santa Barbara, Carpenteria, Montecito and Goleta vitit: www.ci.santa-barbara.ca.us/
---

SOMETHING HEALTHY FOR THE HOLIDAYS
 
This great new product was featured at the Natural Product Show East and is something delicious to help with building up resistance to cold weather flu and colds.




---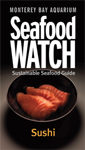 Check out our new sushi pages!
Today is the official launch of our new recommendations for ocean-friendly sushi. To celebrate, we've given our Seafood Watch homepage a new look to help you better explore all of the resources we have available to you.
Visit our new sushi web pages to learn which of your favorite sushi items are recommended and why.
You can download and print your own pocket guide too!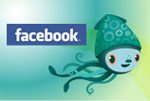 National Sushi Party
There's still time to join our sushi party week. Visit our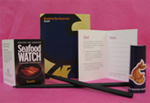 Facebook event page to learn more.
Join us!
Help us spread the word about ocean-friendly sushi choices: take the pledge to become a sushi advocate and receive our sushi kit.


---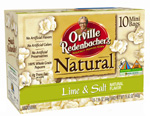 NEW HOLIDAY
ENTERTAINING
PRODUCT




---
BEST HOLIDAY FRUIT -- POMEGRANATE
The Wonderful variety of pomegranate is:
Known for its health benefits and sweet-tart juice
A versatile fruit that make a delicious and inspired addition to a variety of seasonal food recipes and decorations

Easy to open

Available in supermarkets nationwide from mid-October through January
For great recipes and drink ideas visit www.pomwonderful.com
---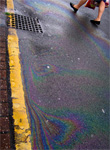 EarthTalkTM
From the Editors of E/The Environmental Magazine
 
Dear EarthTalk: Used motor oil is a big contributor to the pollution in our waterways and drinking water. How can I make sure I am not contributing to this problem?     -- John Eckerle, Jupiter, FL
 
Motor oil leaked from individual vehicles—or outright dumped by homeowners and commercial garages—constitutes a significant chunk of storm water runoff, the fallen precipitation that runs off of roads and parking lots and inevitably finds its way into local water bodies.
 
These pollutants include not only leaked motor oil—which may contain toxic substances like lead, benzene, zinc or magnesium—but also fertilizers, insecticides, plastic debris, cigarette butts, paints, solvents, sediments and other hazardous waste. Topsoil and natural vegetation would ordinarily filter many of these pollutants out, but the impermeable pavement that covers much of the surface where these pollutants originate carries it right into storm drains and into streams, rivers, lakes and the ocean where it can poison marine life—which we might eat—as well as entire riparian or coastal ecosystems.
 
This pollution also finds its way into underground aquifers that supply our drinking water, so reducing it is a human health measure and could also save municipalities millions of dollars a year in drinking water treatment facilities and operational expenses.
 
While government agencies try to craft and implement development and zoning standards to help reduce storm water runoff problems caused by commercial and industrial entities, there is still much that individuals can do to reduce their impact as well. Indeed, upwards of 40 percent of oil pollution in the U.S. comes from the improper disposal of used motor oil by individuals.
 
The U.S. Environmental Protection Agency (EPA) recommends keeping on top of automotive maintenance to prevent and repair leaks, and disposing of used motor oil and other automotive fluids and batteries at designated drop-offs or recycling locations (consult Earth911.org to find one near you). Also, it is preferable to wash your car at a commercial car wash instead of in your driveway. By law, car washes must treat their wastewater before disposing of it.
 
Besides handling and discarding your motor oil and other automotive fluids responsibly, cutting back on or eliminating fertilizers and pesticides from your lawn or garden will also reduce your negative impact. Also, don't over-water your lawn, as that can create extra run-off as well. And if you are embarking on a residential landscaping project, try to incorporate permeable pavement (which allows run-off through it into the soils below) as well as rain barrels to collect water, and rain gardens, grassy swales and driveway-side vegetative strips—all planted with region-appropriate native plants of course—to help filter contaminants out before they hit the storm sewers.
 
Taking these small everyday steps may seem like a hassle, but the benefits for the environment and human health are immeasurable.
 
CONTACTS: U.S. Environmental Protection Agency, www.epa.gov; Earth911, www.earth911.org.
 
GOT AN ENVIRONMENTAL QUESTION? Send it to: EarthTalk, c/o E/The Environmental Magazine, P.O. Box 5098, Westport, CT 06881; submit it at: www.emagazine.com/earthtalk/thisweek/, or e-mail: earthtalk@emagazine.com. Read past columns at: www.emagazine.com/earthtalk/archives.php
---
EarthTalkTM
From the Editors of E/The Environmental Magazine
Dear EarthTalk: What are these "ocean deserts" I've been hearing about? Also, didn't I read that there was a huge mass of plastic bottles floating around somewhere on the ocean surface? -- Wally Mattson, Eugene, OR
So-called "ocean deserts" or "dead zones" are oxygen-starved (or "hypoxic") areas of the ocean. They can occur naturally, or be caused by an excess of nitrogen from agricultural fertilizers, sewage effluent and/or emissions from factories, trucks and automobiles. The nitrogen acts as a nutrient that, in turn, triggers an explosion of algae or plankton, which in turn deplete the water's oxygen.
According to the Ocean Conservancy, a dead zone in the Gulf of Mexico—where the Mississippi River dumps untold gallons of polluted water every second—has expanded to over 18,000 square kilometers in the last decade. Many other such dead zones have also undergone rapid expansion in recent years.
A recent study by German oceanographer Lothar Stramma and a team of prominent international researchers confirms this phenomenon and also points the finger at global warming. Their data show that oxygen levels hundreds of feet below the ocean surface have declined over the past 50 years around the world, most likely a result of human activity. And as ocean waters warm due to climate change, they retain less oxygen. Furthermore, warmer upper layers of water stifle the process that brings nutrients up from colder, deeper parts of the ocean to feed a wide range of surface-dwelling marine wildlife.
The expansion of these dead zones is bad news for most marine inhabitants and the ecosystems they thrive in. Thousands of different species already stressed from over fishing and other threats, now must contend with expanding hypoxic areas throughout regions that once constituted healthy habitat.
The accumulation of plastic debris and other trash in the ocean is not necessarily related to hypoxic zones, but is yet another major problem facing the world's fragile marine ecosystems. California-based sea captain and ocean researcher Charles Moore discovered what is now known as the Eastern Garbage Patch—an aggregation of plastic and other marine debris occupying some 700,000 square kilometers in the North Pacific Ocean—during a crossing of the North Pacific in 1997. In a 2003 article in Natural History Magazine, Moore reported being astounded that he couldn't be further from land anywhere on Earth yet he could see plastic bags and other debris coating the ocean's surface as far as the eye could see.
Individuals can help the oceans and their inhabitants by making smart daily choices that can have collective, positive impact. Lowering your carbon footprint—driving less, biking more, donning a sweater instead of turning up the heat—is one way to help stem the spread of hypoxic zones, which is directly related to industrial activity and the amount of greenhouse gases we spew into the atmosphere.
And limiting plastic and plastic bag use is the best way to prevent such litter from ending up swirling around mid-ocean. Some countries, such as China, and many large cities—San Francisco, for example—have banned plastic grocery bags. If your city hasn't yet taken this step, pressure them to do so—and in the meantime bring your own reusable bags to the market and avoid plastic wherever else you can.
CONTACTS: Ocean Conservancy, www.oceanconservancy.org; Natural History Magazine, www.naturalhistorymag.com.
---
EarthTalkTM
From the Editors of E/The Environmental Magazine
Dear EarthTalk: I've followed the trends in "eco-homes" now for many years. Are there equally encouraging things happening in the world of condos? -- Charlie Anderson, Seattle, WA
Believe it or not, condominiums may be some of the most environmentally responsible housing out there today, especially since more and more developers are paying attention to sustainability from the get-go.
By their very nature, many condo complexes adhere to some of the most basic tenets of green housing: density, to maximize surrounding open space and minimize buildings' physical and operational footprints; proximity to mass transit, given their typical location in urban areas; and reduced resource use per unit, thanks to shared systems, walls and common spaces. Builders can elect to layer on other green elements, such as high-efficiency appliances and HVAC systems, green roofs and organic landscaping.
"Projects are embracing green [to] be more responsive to what the buying public is looking for," says Gail Vittori, chairperson of the U.S. Green Building Council, which produced and manages the Leadership in Energy and Environmental Design (LEED) design and building standards. "They also want to have the built environment become much more in line with environmental and health considerations."
One example is Florence Lofts, a new development of 12 townhouses and a 4,200 square foot commercial building in downtown Sebastopol, California. The LEED-certified project features a photovoltaic solar system on the roof for hot water and other electrical needs, a commercial scale "gray water" system to divert sink and shower water for irrigation purposes, and a tank that collects storm water from roofs to prevent excessive run-off.
Another example is The Riverhouse overlooking the Hudson River in New York City's Battery Park district. The LEED-certified, 320-unit building—the new home of actor/environmentalist Leo DiCaprio—has geothermal heating and cooling, twice-filtered air, non-toxic paint, and landscaped roof gardens.
But not all developers need to break the bank to go green on their condo and apartment projects. Two-thirds of the units in Harlem's much-publicized 1400 Fifth Avenue building—touted as New York's first green condominium, are considered affordable, priced at $50,000 to $104,000 and restricted to families of moderate income. Also in the New York metropolitan area, Habitat for Humanity recently announced it has assembled a green design team to build "real affordable condos" in New Rochelle and other parts of Westchester County.
"If you're doing a moderately green building, the premium to build is typically in the 1.5 to two percent range. It's very small," says Leanne Tobias of Malachite LLC, a Maryland-based green real estate consulting firm. Additionally, the carrying costs for green units are lower, since such buildings operate on less energy and water and generate less waste than conventional high-rises. "All of those will be savings every month for the homeowners or residents of those buildings," Vittori adds. "That's a big plus."
CONTACTS: U.S. Green Building Council, www.usgbc.org; Habitat for Humanity, www.habitat.org; Malachite LLC, www.malachitellc.com.
---
DIVINE NEW ICE CREAM FLAVORS FROM
NEW ZEALAND NATURAL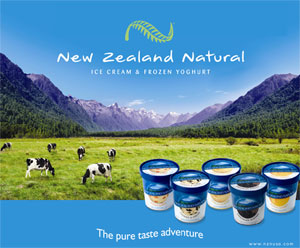 Just in time for the Holiday Season New Zealand Natural brings us a collection of delicious and unique flavors to enjoy with family and friends. I love the "hokey pokey" and the 'chocolate ecstacy." The company also offers a remarkable Mango Sorbet. The products are available at a variety of area markets, including Whole Foods and Gelsons. Please go to their website for accurate locations; www.newzealandnatural.com.
---
PET HEALTH NEWS
PET INDUSTRY SPENDING ON THE RISE,
WITH GREAT HOLIDAY GIFT IDEAS
FOR THAT SPECIAL FOUR-LEGGED FRIEND
Even A Struggling Economy Won't Keep Dog Owners From Buying a Special Gift
By the end of 2008, the American Pet Products Manufacturers Association projects American consumers will have spent more than $43 billion on their pets, and that number keeps going up every year, even with a lagging economy. A big part of that expenditure goes to holiday spending, and this year's gift ideas for holiday pet booty is a good one. One Classic Gift Is A Professional Pet Photo for a Holiday Card. Getting it professionally done can be much easier than trying to do it yourself, and Professional Canine Photographer Pam Marks of PawPrince Studios, is up to the task (www.pawprincestudios.com). But if you want to try it at home, here are five tips from Pam to get the best pet pic ever:

Less is more. Undo the clutter.  Don't forget to shoot simple slow play shots!

Do use the "fill flash" to brighten images. Keep overall light even; DON'T have a lot of sun behind a shady subject! If the flash is too bright inside, just cover it with a tissue to reduce harsh shadows.

Position the pet at an angle.  Shooting head-on makes shoulders look big & bulky and direct side shots may not be very interesting.

Do have a noise ready.  Use your mouth.  You can get at least 5 different sounds out of it.  Your pet should stop and look at the camera for at least one 1-2 seconds. Test this out in advance.  See tip number 5.

If you have a digital camera with a 1 sec delay, anticipate your pet's activity.  You may have to press the shutter before you make the noise.  
A Few Holiday Gift Ideas for the Four-Legged Friend:
Dog Lovers Wine Club presents the Vicktory Dogs Wine Collection, a two-case set in honor of 22 of the dogs rescued from Michael Vicks' property. Carivintâs Winery started the Dog Lovers Wine Club as a place to purchase premium wine and celebrate owners' unique bonds with their dogs. The sale of these wines, as well as custom-labeled wines, and related merchandise will benefit Best Friends Animal Society's initiative to stop dog fighting. www.dogloverswineclub.com

---