EarthTalk®
From the Editors of E/The Environmental Magazine
Dear EarthTalk: What's being done to "green up" professional sports? I know that the last two Olympic Games both made some effort, but are there others?                    -- Rob Avandic, Chicago, IL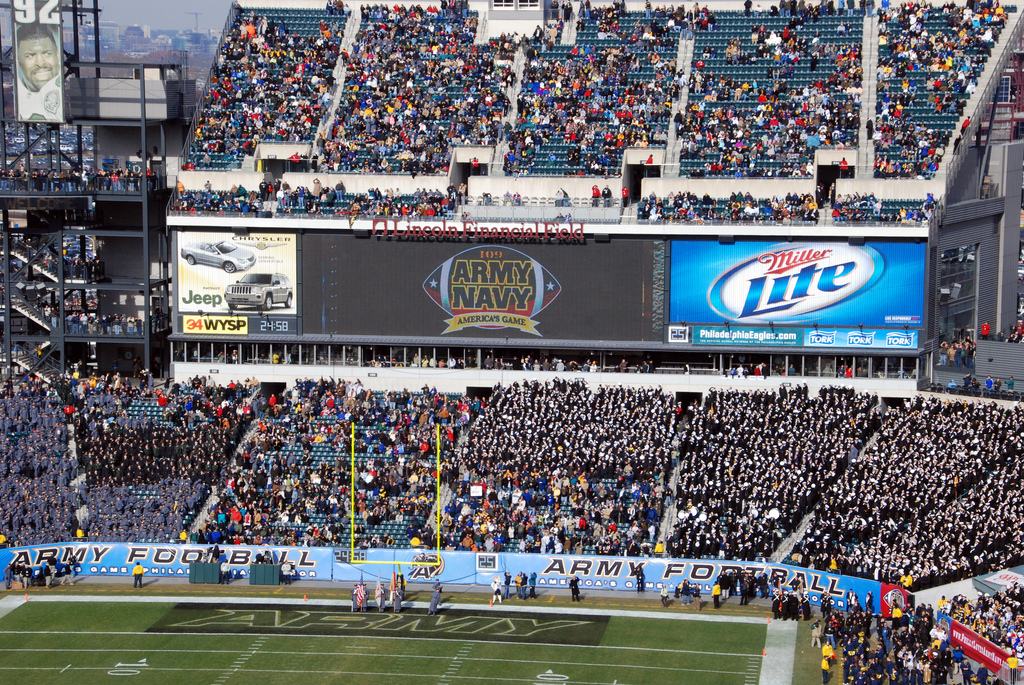 The last two Olympics were indeed greener than any before, but environmental awareness isn't limited to the realm of international amateur competition. In fact, in just the last few years all of the major professional North American sports leagues have made strides in greening their operations.

The Natural Resources Defense Council (NRDC) has helped blaze the trail through its "Greening the Games" initiative. Since 2003, when the National Football League's (NFL) Philadelphia Eagles turned to NRDC for help saving energy and reducing waste, NRDC has helped dozens of pro teams evaluate their environmental impacts and make changes. Today the Eagles obtain all of their energy at Lincoln Field from wind power, pour fans' beverages in biodegradable corn-based plastic cups, power their scoreboard with solar panels and have reduced electricity use overall by a third. The NFL itself has also jumped on the bandwagon, implementing various green initiatives at the Super Bowl, the Pro Bowl and other big events.

In 2008, NRDC teamed up with Major League Baseball (MLB) to first green the All Star Game and, the following year, the World Series. Subsequently, NRDC assessed each team's environmental footprint and made recommendations for improving it. Several teams have gone on to build or refurbish their stadiums with sustainability in mind. Boston's Fenway Park, Atlanta's Turner Field, Washington, DC's Nationals Park, and San Francisco's AT&T Park all get high marks for pro-environment features and operations.

In 2008, NRDC began working with the U.S. Tennis Association (USTA) to green its signature event, the U.S. Open. For one, this led to a move to 100 percent post-consumer recycled paper for tournament programs. And an environmental review of all operations at the National Tennis Center in Queens, New York led to a number of green improvements, including the switch to 90 percent post-consumer recycled paper for some 2.4 million napkins and a move to wind turbines for the tournament's electricity.

The National Basketball Association (NBA) jumped on the NRDC sports bandwagon in 2009, working with the group to organize its first annual Green Week in early April whereby the entire league works in concert to generate environmental awareness and funding for related causes. As part of the festivities, which took place in 2010 as well and will happen again in April 2011, each NBA team hosted community service events including tree plantings, recycling drives and park clean-up days.

NRDC got the National Hockey League (NHL) in on the act as well, helping to green the Stanley Cup Finals and working with individual teams as it did with baseball and football. In announcing the launch of the NHL Green program, league commissioner Gary Bettman commented that it's only fitting for professional ice hockey to care about staving off global warming: "Most of our players learned to skate on outdoor rinks. For that magnificent tradition to continue through future generations we need winter weather—and as a league we are uniquely positioned to promote that message."

CONTACTS: NRDC, www.nrdc.org/greenbusiness/guides/sports/; MLB Team Greening Program, mlb.mlb.com/mlb/official_info/community/team_greening.jsp; NBA Green, www.nba.com/green; NHL Green, www.nhl.com/ice/eventhome.htm?location=/nhlgreen; USTA, www.usta.com.
SEND YOUR ENVIRONMENTAL QUESTIONS TO: EarthTalk®, c/o E – The Environmental Magazine, P.O. Box 5098, Westport, CT 06881; earthtalk@emagazine.com. E is a nonprofit publication. Subscribe: www.emagazine.com/subscribe; Request a Free Trial Issue: www.emagazine.com/trial
---
               GLUTEN FREE RECIPE FOR VALENTINE'S DAY
How about gluten-free Pan-Seared Ahi Tuna Steaks or gluten-free Szechuan Beef Spinach Salad?

Pan-Seared Ahi Tuna Steaks

Tuna Steak Ingredients

4 8-ounce fresh tuna steaks, cut about 1-inch thick
2 Tablespoons vegetable oil, divided
salt and pepper to taste
1 cup untoasted sesame seeds

Tamari-Ginger Sauce Ingredients

¼ cup San-J Organic Gluten Free Tamari
1/8 cup rice vinegar
1/8 cup fresh lime juice
3 Tablespoons sugar
2 green onions, thinly sliced
2 teaspoons fresh ginger, minced
1 teaspoon toasted sesame oil
½ teaspoon dried red pepper flakes

Preparation

Pat the tuna steaks very dry using paper towels. Using 1 tablespoon of the vegetable oil, rub both sides of each steak and season with salt and pepper. Pour the sesame seeds onto a shallow plate or dish. Coat each side of the steaks with the sesame seeds by pressing the fish into the seeds.

Heat 1 tablespoon of the vegetable oil in a nonstick sauté pan over high heat until the oil is very hot and just about to smoke. Add the tuna steaks and sear for 45 seconds without moving the steaks. Reduce the heat to medium and continue to cook for another 1 1/2 minutes. Flip the steaks over and cook for another 2 minutes for rare tuna steaks, or 3 minutes for medium-rare. Cut the steaks on the diagonal into 1/4-inch thick slices. Plate the tuna steak slices on a platter lined with lettuce leaves.

Prepare the dipping sauce by whisking together in a small bowl the San-J Organic Gluten Free Tamari, vinegar, lime juice, sugar, green onions, ginger, sesame oil and red pepper flakes. Whisk vigorously to blend. Serve immediately with the tuna steaks.

Makes 4 Servings

___________________________________________________________
KEEPING FIT IN THE AIRPORT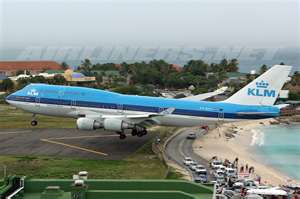 Snacking at airports in the UK could add as much as 1700 calories to passengers daily intake, reports Skyscanner

Body
 
Although the choice of where to dine at UK airports has drastically improved over recent years, many travelers still head to the nearest fast food restaurant when they arrive through security, undoing all the good work from the previous weeks' "bikini diet". However, new research from flight comparison site Skyscanner.com has highlighted that - although fast food restaurants are by far the worst culprits - many seemingly healthier choices also hide huge calorific contents in UK airports.
Burger and "chips" (fries to us)  – 1700 calories
One of the most calorific meals available at the airport is the double burger meal from O'Neills which can be found at several UK airports including Heathrow and Stansted. The meal contains two burger patties and a portion of chips, and weighs in at a whopping 1700 calories, just 300 shy of the recommended daily intake for women.
Cornish Pasty – 1040 calories
A large traditional steak pasty from the West Cornwall Pasty Company, which has outlets at Edinburgh and Gatwick airport rail terminal, may not seem like an especially unhealthy choice but it actually contains a whopping 1040 kcal, more calories than two Big Macs from Macdonalds!
Roast dinner – 877calories
Passengers travelling through Birmingham, Heathrow, Edinburgh, Stansted or Gatwick airports on a Sunday might fancy a traditional roast dinner from Wetherspoons but beware, this tasty dish contains a whopping 877 kcal.
Cheese and ham sandwich – 708 calories
Think a sandwich is a lighter alternative to the many fast food options found at airports?  Wrong. A ham, brie and cranberry baguette from EAT (Edinburgh, Gatwick, Heathrow and Glasgow airports) has a massive 708 calories while a cheeseburger and small fries from Macdonalds contains 183 calories fewer.


Coffee – 384 calories
It's not just food that health conscious travellers need to watch; drinks can be surprisingly calorific too. A large crème brulee latte from Costa Coffee contains 384 kcal while chocoholics indulging their craving with hot chocolate 'Milano' with whipped cream from Caffe Nero will add 424 kcal to their daily intake.


Skyscanner's travel expert Sam Baldwin comments, "It has often been reported that people on vacation may spend without thinking at airports; often blowing the same amount of money on refreshments, magazines and shopping as they paid for the cheap flights to their destination. This "vacation mentality" may also extend to passengers' airport food-choices: as they opt for calorific dishes that they would never usually choose back in the US without first having considered the cost to their waistline."
Keeping Fit
However, there are many lower calorie options available at UK airports too…you just have to know where to look. For instance: travelers looking for a 'taste of Italy' before boarding their flights to Italy can enjoy a Leggera pizza from Pizza Express; containing just 500 kcal, while the Chicken Gyoza and a miso soup from YO! Sushi (Edinburgh, Heathrow, Gatwick airports) have less than 200 calories in total.

Instead of a calorie-laden baguette, travelers watching their waistline can opt for a spicy crayfish noodle salad from EAT, containing only 402 kcal, or a chicken and pesto bloomer from Pret A Manger (outlets at Birmingham, London City, Heathrow and other airports) which will add just 466 kcal to their daily intake.
---

Avon Walk for Breast Cancer Hosts "Great Start Party" in

Ventura to Kick off 2011 Avon Walk Santa Barbara Season

 

WHAT:          

Avon Walk for Breast Cancer "Great Start Party" – Local residents committed to helping defeat breast cancer gather to learn more about participating in and registering for the Avon Walk Santa Barbara on September 17-18.

 

WHEN:           Saturday, February 26, 2011

1:00pm - 3:00pm        

WHERE:         

Crowne Plaza

450 East Harbor Blvd

Ventura

, CA93001

WHY:             

Individuals and teams will register to walk or volunteer for the 2011 Avon Walk Santa Barbara.  Local Santa Barbara residents will meet other participants, find out about training walks, and learn about the impact of past funds raised and more.  For returning Avon Walk participants, the "Great Start Party" is an opportunity to share memories and renew friendships.  Music and dance performances along with registration discounts and prizes will be offered. 

WHO:            

- Avon Walk staff and participants

- Breast cancer survivors, including; Susan Haly (Age 59) a second time walker and nine year survivor, Lori Swenck (Age 48) a five time walker who has raised over $6,800, and Shawnee Badger (Age 17) a second time walker who has already raised $1,961 and started a breast cancer awareness club at her local high school.

About the Avon Walk for Breast Cancer

The Avon Walk for Breast Cancer series is a project of the Avon Foundation for Women, a 501(c)(3) public charity. Since its launch in 2003, the Avon Walk for Breast Cancer series has raised more than $380 million through the dedication of more than 142,000 participating women and men from across the country, including hundreds of Avon Associates and Representatives. The Avon Foundation awards the funds raised to local, regional and national breast cancer organizations to support breast cancer awareness and education, screening and diagnosis, access to treatment, support services, and scientific research. The Walks take place in nine cities, covering 39 miles in two days, and raise significant awareness and funds to fight breast cancer. The Avon Walk for Breast Cancer Series is the largest fund-raising event for the Avon Breast Cancer Crusade.  Since the Crusade launched in 1992, Avon breast cancer programs in more than 50 countries have raised almost $700 million for research and advancing access to care, regardless of a person's ability to pay.

The complete 2011 Avon Walk for Breast Cancer schedule includes:  Houston (April 16-17), Washington, DC (April 30-May 1), Boston (May 14-15), Chicago (June 4-5), Rocky Mountains, CO (June 25 – 26), San Francisco (July 9 – 10), Santa Barbara (September 17-18), New York City (October 15-16), and Charlotte, NC (October 22-23).

For more information or to register for an Avon Walk for Breast Cancer, visit www.avonwalk.org or call 888-540-WALK.
---
___________________________________________________________________ 

GO FAUX WITH PET FLYS FAUX FUR WALKING VESTS

Announcing Faux Fur Walking Vests from Pet Flys  These adorable vests not only keep your puppy warm but are also in the height of fashion! All Faux Fur walking vests are completely reversible to give your pet two fashion forward looks, and the best part is that they are super soft inside and out. Made in the USA, choose from two Faux Fur styles, Chinchilla or Black Bear.

Each Faux Fur vest is made of the finest fabric and reversible for a completely different look. These vests will become your dog's favorites and yours too because they're machine washable!

 

Faux Fur Walking Vests, like all Pet Flys Pet products, are pet tested and Monkey Boy approved so you know your dog will love wearing them. They retail for between $28.00 to $34.00 and are available at your favorite pet boutique or online at www.PetFlys.com.

 

___________________________________________________________________

 CELEBRATE THE CHINESE NEW YEAR WITH PET FLYS NEW 2011 YEAR OF THE METAL RABBIT
DOGGIE SWEATERS, TANKS AND DRESSES

 

New from Pet Flys, 2011 Year Of The Metal Rabbit Doggie Sweaters, Tanks and Dresses. Featuring a rhinestone studded rabbit, these Pet Flys originals are machine washable so your pet can wear them again and again.

The sweater is made of soft, cuddly material and available in XXSm-XXlarge. It retails for $24.95. The 2011 Year Of The Metal Rabbit Tank or Dress is available in Xsm-XL and retails for $23.95.

2011 Year Of The Metal Rabbit Doggie Sweaters, Tanks and Dresses, like all Pet Flys Pet products, are pet tested and Monkey Boy approved so you know your dog will love wearing them. They are available at your favorite pet boutique or online at www.PetFlys.com.

_____________________________________________________________________________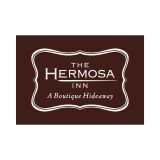 Make No Bones About Pet Travel: Unparalleled Pampering
For Pets and Their Parents at The Hermosa Inn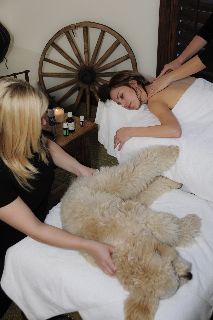 Tandem pet & pet owner massage at Hermosa Inn
Who says you can't teach an old dog new tricks? The historic Hermosa Inn, a gem of a desert hideaway in Paradise Valley, Arizona -- one of Condé Nast Traveler's top small resorts in the world -- has launched an all-new, unparalleled Pet Package for guests who would like to bring along their canine companions and pamper them too. The package includes:
One-night stay in a Casita, Deluxe Casita or Grande Casita;
Welcome Amenity: Dog treat from Oh My Dog! Pet Boutique; fruit and bottled water for dog owner;
60-minute in-room Canine Massage with one of the only licensed canine massage therapists in Arizona;
60-minute in-room Spa Treatment for dog owner;
Doggie "Tuck in to Bed" – dog walk plus dog movie (e.g. "Lassie" or "101 Dalmatians");
Breakfast in bed for dog and dog owner;
Includes standard dog amenities: dog bed and bowl.
The Pet Package starts from $599 per night for a Casita. Package excludes occupancy tax and gratuity. Must be booked 48 hours in advance.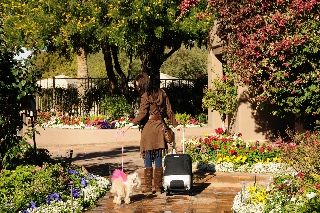 Enjoying a dog's life at The Hermosa                                         Inn Arriving at The Hermosa Inn

Beyond the special pet package, the Zagat-rated Hermosa Inn allows pets to stay for free and does not have weight limits for pets, unlike many hotels. The Hermosa Inn's Canine Concierge can help guests find local dog parks and nearby veterinarians among other services. The Inn provides bowls for water and food as well as a custom-embroidered Hermosa Inn dog bed in two sizes for the use of dog guests. Treats and canine services are provided by Oh My Dog! Pet Boutique. Additional items are available à la carte including Pawdicures (dog pedicures), Doga session (dog yoga), canine massage, pet taxi service, half- or full-day spa day care and dog walking.
 
The Hermosa Inn is just minutes from Scottsdale, yet surrounded by an exclusive neighborhood in Paradise Valley. Hand-crafted by cowboy artist Lon Megargee as his private residence, the inn's adobe architecture has kept its "old Arizona" character and charm.
 
All 34 casitas at The Hermosa Inn are surrounded by colorful landscaping and beautiful desert vistas. The $2 million remodel retains the legendary personality and intimate atmosphere of the original hacienda, enhancing the accommodations with fabulous new amenities for the more upscale experience that today's discerning guests prefer. The culinary centerpiece of the inn is LON's, the celebrated AAA Four Diamond restaurant renowned for "artful American" cuisine.
 
The Hermosa Inn is located at 5532 North Palo Cristi, Paradise Valley, Arizona 85253. Call toll-free 1-800-241-1210 or visit www.hermosainn.com.
---