INTERNATIONAL FROZEN YOGURT
COMPANY TO EXPAND TO THE U.S.
Yogen Früz serves customers a health experience unlike any they have tasted before
International frozen yogurt company, Yogen Früz announces plans for multiple stores throughout the United States. In addition to their worldwide franchise, Yogen Früz plans to open stores in Hawaii, Orange County, Los Angeles, Virginia, Washington DC, Maryland, Chicago, Puerto Rico, Atlanta, Houston, Dallas, Miami and Upstate New York. Established in 1986 in Toronto, Yogen Früz quickly saturated the Canadian market with over 100 locations in less than three years. Now featuring over 1,100 locations operating in more than 20 countries, Yogen Früz is extremely excited to bring their healthy dessert to the United States. 
The Yogen Früz menu is comprised of its signature "Blend It" frozen yogurt offering a combination of low-fat, non-fat or no-sugar-added frozen yogurt with an extensive variety of flash-frozen fresh fruit custom blended for each customer. Yogen Früz also offers their Tart "Top It" soft serve frozen yogurt, a refreshing yogurt with the customers' choice of a wide range of delicious fresh fruit and dry toppings. Other menu selections include yogurt and non-dairy smoothies, as well as a variety of healthy additions and beverages. This contemporary menu design and packaging subtly reinforce the healthy snack brand positioning and point of difference.
A unique ingredient to all Yogen Früz low-fat and non-fat yogurt products as well as the dairy smoothies is that all are packed with Probiotic cultures. Probiotic cultures have been shown to promote a healthy digestive system, improve mineral absorption, fortify the immune system, manage lactose intolerance and even help lower cholesterol. Yogen Früz has more than 17 million live Probiotic cultures per gram compared to as few as 69,000 for other brands, making their great tasting healthy snack alternatives even healthier. In a further market innovation, Yogen Fruz maintains an industry leadership position by proudly placing key nutritional information on its menu for everyone to see (calorie and fat content).
"We are extremely excited to be opening our doors in the United States," says Aaron Serruya, President of Yogen Früz. "This is a huge opportunity for us, the U.S has always been on our road map and we look forward to offering customers delicious and nutritious frozen treats that complement their healthy and active lifestyles. "
About Yogen Früz: Yogen Früz is a world leader in the frozen dessert category, featuring 1,100 locations operating in over 20 countries. Yogen Früz pioneered the frozen yogurt category in Canada when it opened its first store in 1986. It remains a category leader with its broad menu, unique blending system, added probiotic cultures, distinctive store design and more than two decades of global operation. For further information www.yogenfruz.com
---
EarthTalkTM
From the Editors of E/The Environmental Magazine
Dear EarthTalk: I've noticed a lot of beach erosion along the eastern U.S. coast. Beaches are virtually non-existent in places. Is this a usual cycle that will self-correct, or are these beaches permanently gone from sea level rise or other environmental causes? -- Jan Jesse, Morristown, TN
Unfortunately for beach lovers and owners of high-priced beach-front homes, coastal erosion in any form is usually a one-way trip. Man-made techniques such as beach nourishment—whereby sand is dredged from off-shore sources and deposited along otherwise vanishing beaches—may slow the process, but nothing short of global cooling or some other major geomorphic change will stop it altogether.
According to Stephen Leatherman ("Dr. Beach") of the National Healthy Beaches Campaign, beach erosion is defined by the actual removal of sand from a beach to deeper water offshore or alongshore into inlets, tidal shoals and bays. Such erosion can result from any number of factors, including the simple inundation of the land by rising sea levels resulting from the melting of the polar ice caps.
Leatherman cites U.S. Environmental Protection Agency estimates that between 80 and 90 percent of the sandy beaches along America's coastlines have been eroding for decades. In many of these cases, individual beaches may be losing only a few inches per year, but in some cases the problem is much worse. The outer coast of Louisiana, which Leatherman refers to as "the erosion 'hot spot' of the U.S.," is losing some 50 feet of beach every year.
Of particular concern is the effect climate change, which not only causes sea levels to rise but also increases the severity and possibly the frequency of harsh storms, has on beach erosion. "While sea level rise sets the conditions for landward displacement of the shore, coastal storms supply the energy to do the 'geologic work' by moving the sand off and along the beach," writes Leatherman on his DrBeach.org website. "Therefore, beaches are greatly influenced by the frequency and magnitude of storms along a particular shoreline."
Besides collectively lowering our greenhouse gas emissions substantially, there is little that individuals—let alone coastal landowners—can do to stop beach erosion. Building a bulkhead or seawall along one or a few coastal properties may protect homes from damaging storm waves for a few years, but could end up doing more harm than good. "Bulkheads and seawalls may accelerate beach erosion by reflecting wave energy off the facing wall, impacting adjacent property owners as well," writes Leatherman, adding that such structures along retreating shorelines eventually cause diminished beach width and even loss.
Other larger scale techniques like beach nourishment may have better track records, at least in terms of slowing or delaying beach erosion, but are expensive enough as to warrant massive taxpayer expenditures. In the early 1980s, the city of Miami spent some $65 million adding sand to a 10-mile stretch of fast-eroding shoreline. Not only did the effort stave off erosion, it helped revitalize the tony South Beach neighborhood and rescue hotels, restaurants and shops there that cater to the rich and famous.
CONTACTS: Stephen Leatherman, www.drbeach.org; National Healthy Beaches Campaign, www.ihrc.fiu.edu/nhbc.
---
ORGANIC AGAVE & OTHER NATURAL
SWEETENERS ARE FINDING SWEET SUCCESS
Concerns about High Fructose Corn Syrup & Artificial Sweeteners, Evolving Culinary Curiosity and the Popularity of Organic Foods are Driving Demand for Healthy Natural Sweeteners
It wasn't long ago that high fructose corn syrup (HFCS) and artificial low-calorie sweeteners were riding a wave of popularity, especially with the food and drink manufacturers whom found them to be convenient to transport, easy to process and inexpensive. Consumers didn't really know any better, and as long as something tasted sweet, was "low calorie" and cheap they were happy. Now, for many reasons including health concerns associated with those sweeteners, the landscape is rapidly shifting toward natural alternative sweeteners. Agave, yacon, palm sugar, brown rice syrup and maple syrup are some of the hot alternative sweeteners that offer unique gourmet flavor profiles, potential health benefits, as well as fair trade and organic status. 
The diabetes epidemic in North America has created a robust market for sweeteners that score low on the Glycemic Index (GI). One in five Americans is at high risk of developing diabetes. According to a recent report by Packaged Facts, sales of low-GI foods could reach $1.8 billion by 2011. Many of the new natural sweeteners that are experiencing rapid growth have a low GI.
Agave nectar is one of the most popular new natural sweeteners in the marketplace, both as a stand alone product, as well as a sweetener ingredient in a wide variety of foods and drinks. There were at least 176 new products with agave launched in 2007, compared to 56 in 2003, according to DataMonitor's ProductScan online. Agave has several positive attributes that appeal to a variety of consumer types: it is comprised of simple sugars that are easy to digest and has a low glycemic index (a GI of 32); provides a sweet mild flavor and consistent smooth texture; has a solid reputation as a natural and organic product that is sustainably harvested; pours evenly and dissolves easily into foods without dominating the flavor of the recipe; and it is economical because it has approximately 1.4 times the sweetening power of white sugar –so less is needed. 
The food science "magic" of agave nectar is that it is comprised primarily of fructose. Therefore, it is sweeter to the taste buds – yet it does not adversely impact blood glucose and insulin. So, while it is a delightful sweetener for everyone, it is ideal for the millions of diabetics in America and parents of hyperactive children that have concerns regarding the glycemic levels in their food. An example of a hot new packaged consumer product that is sweetened with agave is Wholemato Organic Agave Ketchup (www.wholemato.com). "Our ketchup is a fresh gourmet version of an old classic and one of its key selling points is that it has been certified as Low-Glycemic for Diabetics by the Glycemic Research Institute, due to its remarkable low score on the glycemic index of only 7 per tablespoon," says Wholemato President and founder Jason Kessler. "People are really starting to connect agave with healthy and delicious, and they are checking product labels for it," he adds. www.madhavasagave.com and www.wholemato.com.
---
AMAN RESORTS LAUNCHES AMAN PILATES
The Innovative New Program Will Debut at Amanpuri in Phuket, Thailand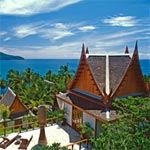 Devotées of Pilates don't have to break from their fitness routine when they travel to Amanpuri, the flagship property of Amanresorts in Phuket, Thailand. Amanresorts has announced the launch of Aman Pilates, a program encompassing the highest level of Pilates instruction and Gyrotonic® physical fitness systems. Aman at Summer Palace, Beijing, the company's newest resort in Beijing, China, will follow with Aman Pilates in early 2009.
In consultation with Ivana Daniell, an internationally recognized instructor with more than twenty years of experience in Pilates and Movement Therapy, Aman Pilates has created a multi-disciplinary and dynamic team to lead classes, research and development. Quality instruction is the guiding principle of Pilates and the Aman Pilates staff is trained in the latest techniques in the field of Intelligent Movement. 
"Aman Pilates will offer a wide variety of instruction in clinical exercise, fitness and sports-specific training," states Ivana Daniell. "Private or group classes cater to the needs of each client."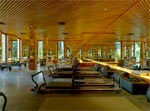 The program begins with a Signature Postural Assessment to evaluate body movement along with a personal physical history, evaluation of current fitness goals, and an objective analysis of postural alignment. The Assessment includes a report that outlines a wellness program specifically designed for each client's needs. 
Private or group classes are led in Amanpuri's duplex glass-walled gym perched on a hillside with spectacular views of the Andaman Sea. The gym offers a wide range of cardiovascular equipment and free weights with personal trainers available upon request for Power Plate, Pilates and Gyrotonic® instruction. Private Pilates studio sessions accommodate up to three guests. Group classes have a maximum of ten people for Matwork Pilates and five for Allegro Pilates to ensure individual attention. 
Introductory three- and six-day programs will be available at Amanpuri from May to August 2009. The three-day program begins with a one-hour overview called "Pilates Principles" to familiarize guests with the Reformer equipment, raise awareness of core body control and focus on breathing. The second day's class, "New Exercises and Elements of Pilates Principles," further develops confidence and competence. The third and final session, "Participation in the Allegro Reformer Group Program Level 1," explores all of the principles of Pilates and introduces additional equipment such as magic rings and foam rollers. The program is capped by a special one-hour workshop using the ultra fit circle, a class specifically designed by Ivana Daniell for Aman Pilates clients with a review of exercises suitable for practice while traveling. Clients receive a written compilation of all exercises explored in the class. The intensive six-day program delves deeper into Pilates philosophy and is aimed at both novices and existing practitioners.
Guests also have access to the Aman Spa, Amanresorts' first full-service spa with an extensive selection of beauty treatments including facials, massages, scrubs and body wraps. Each of the three double treatment rooms and three single rooms has its own bath, shower, private steam room, vanity and open-air sala for personal reflection. Complimentary yoga and meditation sessions are also offered in open-air teakwood salas set high on the hillside.
---