ENJOYING LIFE SANS THE SALT
by Bonnie Carroll
The media of late have been describing America as a statistic on the high-side of world obesity, and a well balanced diet low in salt has proven to be a solution to reducing these statistics. Education in the hidden salts in processed and fast foods has become imperative, and can be a life saver for every man, woman and child in America.  Learning to eat without salt can be a challenge initially, but today there are so many great salt substitute products on the market that the learning process can be a genuine and delicious adventure. A few winning ways to enjoy creating a salt free menu can be experienced by cooking with the following products.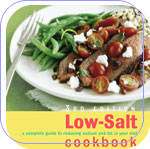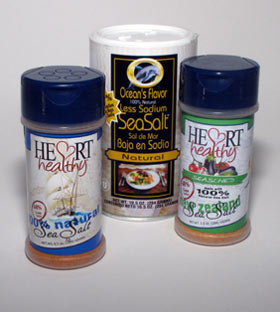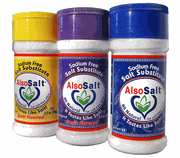 Doctors throughout the country recommend maintaining healthy weight through exercise and a diet rich in fruits, vegetables, grains, fiber, vitamin and calcium. Obesity is considered very problematic in contributing to illness, and weight control as necessary to prevent major illnesses such as cancer.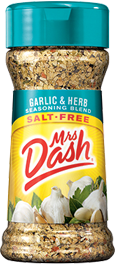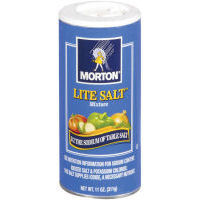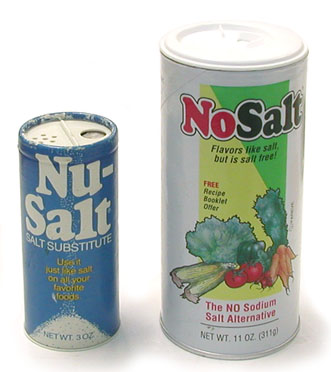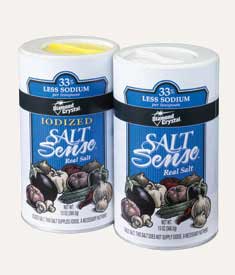 Mrs. Dash offers a variety of six different flavors including onion/herb, tomato/basil/garlic, original blend, lemon pepper, and Southwest chipotle. They are all good and come can be tested with a variety of delicious recipes online at www.mrsdash.com.  McCormick also has a collection of great salt free items called Perfect Pinch that come in Italian, Savory all purpose, original all purpose and lemon pepper. The Italian is great for sauces and salads, and there are numerous recipes to test with at www.mccormick.com. Morton offers a salt substitute that is not bad, and Diamond Crystal's 33 less sodium iodized Salt Sense koser salt is a great way to build up to a no salt diet www.diamondcrystalsalt.com.  Also Salt is a described as a real tasting product that has no after taste. www.alsosalt.com.  Ocean Flavor www.oceanflavor.com  with less sodium is a natural way to go and NutraSalt is also a very popular selection on the market www.nutrasalt.com.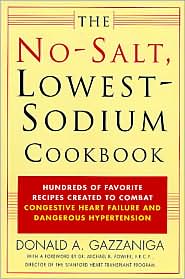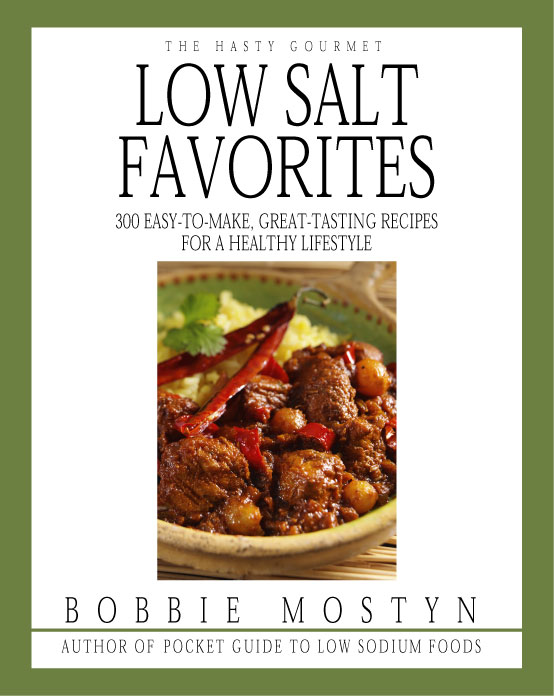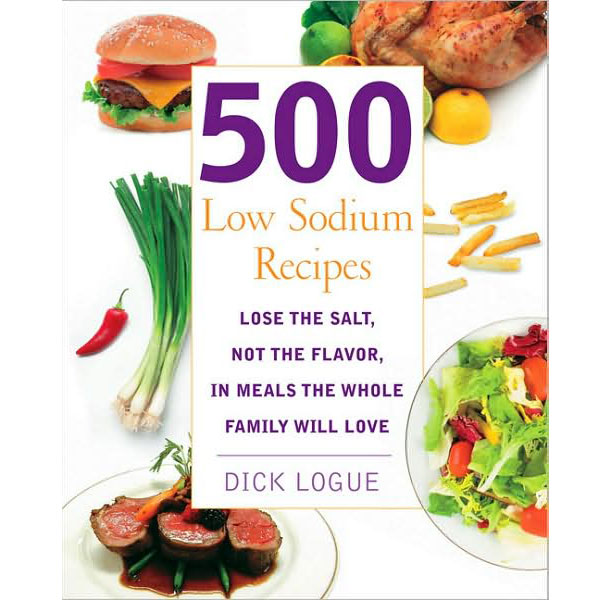 A few helpful books available on salt-free dining include "Pocket Guide to Low-Salt Food by Bobbie Maslyn; Eat Low Sodium by Donald A Gazzaniga; 50 Los Sodium recipes by Dick Logue; Cooking without Grain Salt by Elma W. Bagg and Susan Bagg Todd' Low Salt Cookbook by American Heart Association, and Getting the Salt Out by Louise Gattleman.
The book "Supersize Me" was a wake up call for parents in America who unknowingly were using the drive-through to take their children up a yellow brick road of obesity. This book was an instrument in changing the food service and beverages being served in American schools. We all can take control of our own health, and perhaps the books on this list will help.  Bon Appetit . . . Sans the Salt!  BC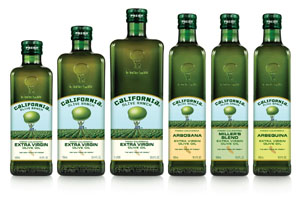 CALIFORNIA OLIVE RANCH
HEALTHY AND DELICIOUS OLIVE OILS FROM CALIFORNIA
This has become one of my favorite products to cook with and enjoy in salads. What a delightful surprise to find such a great oil product so close to home!
The flavor is fresh and delicious. It is perfect for cooking and makes a light and wonderful oil and lemon dressing for salads. California Ranch Olive Oils offer wonderful recipes at their site. Visit:www.californiaoliveranch.com.
BC
---
COTTAGE HOSPITAL PROFESSIONALS OFFER THE FACTS ON COLON CANCER
How Lifestyle Changes Can Reduce your Cancer Risk
by Bonnie Carroll

Colon Cancer Month brought out the best in everyone to communicate the facts on this disease, and provide preventative tips to visitors at Cottage Hospital in Santa Barbara.
The Colon Cancer Event Team consisted of an enthusiastic group of professionals in the field to assist guest in recognizing symptoms, but primarily include preventative measures in their daily life to assist in protecting themselves from colon cancer.
According to nutritionist Sara Shutzberger of the Santa Barbara Cancer Center, and Dr. B.J. Kovacs, Chief of Gastroenterology at Cottage Hospital Health Systems, who spoke at the recent Colon Cancer program at Cottage Hospital, one contributing factor to achieving good health is to maintain and ideal weight by implementing a diet of fresh fruits (five to nine servings per day), vegetables, grains, fish and fowl enjoyed with little or no salt. Eat lost of fiber to reduce your risk of colon cancer, while also maintaining adequate intakes of vitamin D and calcium. Low-fat dairy. Yogurt, cultured buttermilk and kefir are excellent sources of vitamin D and calcium. Obesity is an enemy to maintaining good health and warding off cancer. Ms. Shutzberger recommends a book "End of Overeating" by David Kessler to help maintain a healthy weight.
According to Dr. Kovacs the ideal method for a healthy colon is a colonoscopy once every 10 years, an annual fecal occult blood test (FIT) and follow-up colonoscopy if the specimen is positive. A Flexible sigmoidoscopy every 5 years, and an air-contrast barium enema every five years would be safe. A "virtual colonoscopy" is recommended every five years, but patients need to know that this test is the equivalent in radiation to 120 x-rays, and would still require a colonoscopy if polyps are discovered.
My personal recommendation is the colonoscopy for a quick and sure diagnosis and correction. The preparation for any of the above is literally a pain in the pratt, but the colonoscopy eliminates any repeat of this prep process and allows the surgeon to immediately remove any polyps found. You will need someone to drive you and pick you up because you will be given a relaxing drug that takes you to "la la land" and luckily keeps you from feeling any discomfort as the surgeon moves the instrument through your colon; which you can watch on a TV monitor if you are so inclined. Early detection of this cancer is key, and the discomfort is worth it. For additional information visit: www.ccsb.org and www.sbch.org.  BC
---
EarthTalk®
E - The Environmental Magazine
Dear EarthTalk: Instances of people with thyroid problems seems to be on the rise. Is there an environmental connection?                                                                -- Dora Light, Waukesha, WI
The American Cancer Society reports that thyroid cancer is one of the few cancers that have been on the rise in recent decades, with cases increasing six percent annually since 1997. Many researchers, however, attribute these increases to our having simply gotten better at detection. Regardless, exposures to stress, radiation and pollutants have been known to increase a person's risk of developing thyroid problems.
Thyroid disease takes two primary forms. Hyperthyroidism occurs when the thyroid produces too much of the T3 and T4 hormones that regulate metabolism. This can cause a racing heart, weight loss, insomnia and other problems. In cases of hypothyroidism, the body produces too few hormones, so we feel fatigued and may gain weight, among other symptoms. According to the American Thyroid Association (ATA), many people with thyroid problems don't realize it, as symptoms can be mistaken for other problems or attributed to lack of sleep. Thyroid problems in children can delay or impair neurological development.

Doctors are not sure why some people are prone to thyroid disease while others aren't, but genetics has much to do with it. One recent UCLA study found that genetic background accounts for about 70 percent of the risk. However, researchers have begun to find links between increased risk of thyroid disease and exposure to certain chemicals, especially among women. "Pesticide Use and Thyroid Disease among Women in the Agricultural Health Study," published in the American Journal of Epidemiology in 2002, found that Iowa and North Carolina women married to men using such pesticides as aldrin, DDT and lindane were at much higher risk of developing thyroid disease than women in non-agricultural areas. According to Dr. Whitney S. Goldner, lead researcher on the study, 12.5 percent of the 16,500 wives evaluated developed thyroid disease compared to between one and eight percent in the general population.
It's not just farm women who should worry. Trace amounts of chemical pesticides and fertilizers most certainly end up in some of the food we eat. The nonprofit group Beyond Pesticides warns that some 60 percent of pesticides used today have been shown to affect the thyroid gland's production of T3 and T4 hormones. Commercially available insecticides and fungicides have also been implicated.
Likewise, some chemicals used in plastics and flame retardants contain toxins shown to trigger thyroid problems in those genetically predisposed. And a 2007 study at the University of Texas Health Sciences Center at San Antonio found that triclosan, an anti-bacterial agent found in everything from hand soaps to facial tissues to toys—it's present in the bloodstreams of three out of every four Americans—could be causing some mothers' thyroid glands to send signals to fetuses that may in turn contribute to autism.
An increasing number of doctors now believe that hypothyroidism could be precipitated by a dietary deficiency in iodine, a trace element found in the thyroid's T3 and T4 hormones and essential in small amounts for good health. Besides eating more seafood, switching to iodized salt and/or taking iodine supplements can boost iodine intake without the need for medications. But too much iodine is not healthy, so always consult with your doctor before embarking on any new health or diet regimen.

CONTACTS: ATA, www.thyroid.org; Beyond Pesticides, www.beyondpesticides.org.
---
---
PET HEALTH NEWS
 HERE ARE SOME GREAT ITEMS FOR YOURSELF AND YOUR PET!
Egg Crate; Crafted of plastic in three soft colors. PeiPod ($130) is an egg-cellent bed for small dogs, cats or rabbits.
---
Top 10 FIDO Friendly B&B's Named
Bed, Bark, and Breakfast: Memorable B&B's with Fido
No bones about it. Your dog would rather be with you, sniffing new paths, touring countryside and nibbling gourmet treats than waiting by the door, tapping his paw, wondering what the heck's taking so long—and bed and breakfasts know this. In fact, a growing number of B&B's are catering to the four-legged crowd, creating special packages, customizing itineraries and making homemade doggy treats.

Cape Cod's Lamb and Lion Inn in Barnstable, Massachusetts:
How about a peek at a whale with that morning biscuit? At the Lamb and Lion Inn, guests
receive custom itineraries for self-guided tours with their pups. Adventurous pairs won't want to miss the doggy-and-me sunset whale watch adventure. Fido-friendly beaches, pet-welcoming waterfront cafés and shops with gourmet treats are all included. If you're wiped out after your day trip, dine under the stars at a nearby historic tavern, where the wait staff will bring out a bowl of water for your pup along with your Chardonnay. Or kick back with your pooch and relax with a pool-side BBQ at the inn. 2504 Main Street Rt. 6A, Barnstable, Massachusetts 02630; (800) 909-6923; (508) 362-6823;  BnBFinder.com/LambAndLion.

1900 Inn on Montford Bed and Breakfast in Asheville, North Carolina:
Complete with doggy trundle beds, a pet welcome basket and several nearby restaurants taking reservations for you and Fido, the 1900 Inn on Montford Bed and Breakfast is a destination in itself. Among the many details is a garden statue of a little dog with a built-in motion sensor that "sprinkles" each time you and your pet walk by—usually catching real dogs completely off guard. The Urban Trail, a 1.7 mile walking tour through the streets of downtown Asheville, is dotted with stops fit to make an art-lover drool. Nearby, historic Grove Arcade or "dog alley" features Fido-friendly restaurants and shops. 296 Montford Avenue, Asheville, North Carolina 28801; (800) 254-9569; (828) 254-9569 ; BnBFinder.com/Montford.

Hofsas House in Carmel-by -the Sea, California:
Brimming with Fido-friendly places, Carmel is one of the most Fido-friendly cities around. Small and artsy and loaded with dog-friendly perks, pups here can frolic leash-free on beautiful Carmel Beach and splash in the dog-only "Fountain of Woof" at Carmel Plaza. The nearby Hofsas House welcomes you and your dog with even more fringe benefits. Some of the inn's rooms feature fireplaces, private balconies and wet bars. The innkeeper is always ready with recommendations for Fido-friendly dining, shopping and activities. Pet owners can soak in downtime at the inn's heated swimming pool, then hit the European-style saunas or watch the sunset on the deck. San Carlos Street between Third and Fourth Avenues, Carmel-by-the Sea, California 93921; (800) 221-2548; (831) 624-2745 BnBFinder.com/Hofsas.

To view the entire list along with tips and details in PDF format, visit:

Top 10 FIDO Friendly Bed & Breakfasts Named

Now entering our 11th year of publication in 2011, FIDO Friendly  magazine includes the very latest hotel and destination reviews along with health and wellness topics, dog training advice, rescue and feel-good stories, contests, and the latest pooch products to hit the market.
 
Susan Sims (Publisher), Nicholas Sveslosky (Editor in Chief), and Carol Bryant (Social Media Director and Writer/Blogger) are available for commentary and interviews on any dog-related travel topics as well as dog training advice, trends, dog news, and health/wellness/fashion issues for Fido.

These three experts have appeared in various media outlets and welcome the opportunity for interviews and commentary. Please let me know if you would like to interview any of these experts.


---