HEALTH MINDED   .   .   .
Creating your Own Ready To Go Disaster Bag during the Pademic

 Be Prepared
Recent earthquake activity and a heightened awareness of natural disasters has led to better disaster preparedness planning and creating a 'To Go' bag with all the right stuff is paramount, especially during the panic an unexpected disaster. Below are some ideas on what should go in your bag. Start working on it today.
The right items for a to go bag are essential for safe disaster preparedness and should include:
The bag 
Your carryall must be large and sturdy enough to hold the essentials and small enough to grab on the go. An old backpack or piece of carry on luggage is a great option or a bag with wheels is recommended for the elderly or those unable to carry a packed bag.
Food & beverage
Add lightweight, nutrient-dense foods, such as protein bars, instant oatmeal, nuts and seeds, canned tuna with crackers, and at least one gallon of water per person, per day. Don't forget a manual can opener and utility knife. A go bag should have enough food and water for at least three days and include your pet needs.
Personal essentials 
Purchase travel-sized toiletries and a first aid kit. Pack a change of clothing, including a warm, waterproof layer, as well as an extra pair of eyeglasses or contact lenses (and solution). Other items that should be in your go bag are an emergency blanket, scissors, duct tape, work gloves, towels and matches, according to the American Red Cross.
COVID-19 needs
The pandemic makes masks an essential go-bag item, and they can also be used to filter out ash from fires. Remember only N95 masks will filter out fire particules that could trigger asthma or allergic responses. Don't forget Hand sanitizer that contains at least 60 percent alcohol, soap, antibacterial wipes and a thermometer.  
Medications
In the event of an evacuation warning call your pharmacy and request an extra medication refill. Pack a list of your medications and phone numbers for your pharmacy and physicians. Check into portable versions of specialized medical equipment like syringes, CPAP machines and oxygen tanks.
NOTE: If you have to evacuate without notice go to the RX Website, in partnership with the National Council for Prescription Drug Programs, who provide the list of pharmacies that are open in disaster-stricken areas.
Electronics
Take extra phone chargers, a flashlight and batteries. Hand-crank portable radios are always best for when all lines of communication go down during a disaster, AM/FM radios have proven to be one of the most reliable sources o communication, and you don't need to worry about having fresh batteries."
Paperwork – Important Documents
Make photocopies of essential documents, including passports; birth certificates; driver's licenses; Social Security and Medicare cards; marriage, adoption and naturalization certificates; title or lease documents; insurance paperwork; and credit and debit card information. Make sure to store these in a waterproof, zip-top bag.
Cash
If natural disasters cause power outages, you may not be able to use your debit or credit cards to make purchases, so add cash to your go bag. Put a few hundred dollars (in small bills and quarters for f&b machines) in an envelope in zip-top bag with important documents to cover gas, food and other last-minute essentials.
Keep your go bag in an accessible location, a hall closet or garage, where it's easy to grab on your way out the door. Also, keep comfortable shoes next to the bag. Creating the disaster bag will take a little time and money but will pay off when you need it in an emergency.
___________________________________________________________________
Masks in Public a Must
MORE STATES MAKE IT MANDATORY
Many states have mandated the use of masks and face coverings in public to prevent the spread of COVID-19. Cities in Florida and Arizona joined California and Michigan this week in introducing new requirements.
In April, the CDC issued guidelines that everyone wear a face mask in public. Now 15 states and the District of Columbia have mandatory face mask orders, according to a CNN map.
Major cities have instituted face covering orders as well, including Florida cities such as Miami, Fort Lauderdale, Orlando, Tampa, St. Petersburg and the Florida Keys, according to News4Jax. Jacksonville doesn't have a requirement, but Jacksonville Mayor Lenny Curry urged people to wear them in public.
"As we are seeing right now, without these precautions, the community spread is real," he said in a statement on Friday. "For example, there are people in crowded bars and walking on crowded streets who are not wearing masks and ignoring social distancing."
On Saturday, Florida health officials reported another single-day high record of 4,049 new COVID-19 cases. It was the fourth one-day record this week.
Starting on Monday, businesses in Houston will require face coverings for employees and customers, according to an order signed by Harris County Judge Lina Hidalgo on Friday.
Everyone over age 10 must wear a face covering over their nose and mouth in commercial buildings and stay six feet away from others. People don't need to wear masks when exercising outdoors, driving alone or with others of the same household, pumping gas or eating, according to the order.
Although Texas Gov. Greg Abbott signed an executive order at the beginning of June that banned local governments from imposing fines on people for not wearing masks, several cities began requiring businesses to mandate masks for employees and customers. If businesses don't develop health and safety policies that require masks, they could be fined $1,000 for each violation, according to the Houston Business Journal.
Cities in Arizona are issuing face mask requirements as well. On Thursday, Scottsdale Mayor W.J. "Jim" Lane issued an emergency proclamation that requires people to cover their nose and mouth in public. The requirement started Friday evening.
"We cannot afford another shutdown of businesses or restaurants," he said in a news release. "So we need each individual to make responsible decisions for the sake of our entire community — wear your mask when out in public."
__________________________________________________________________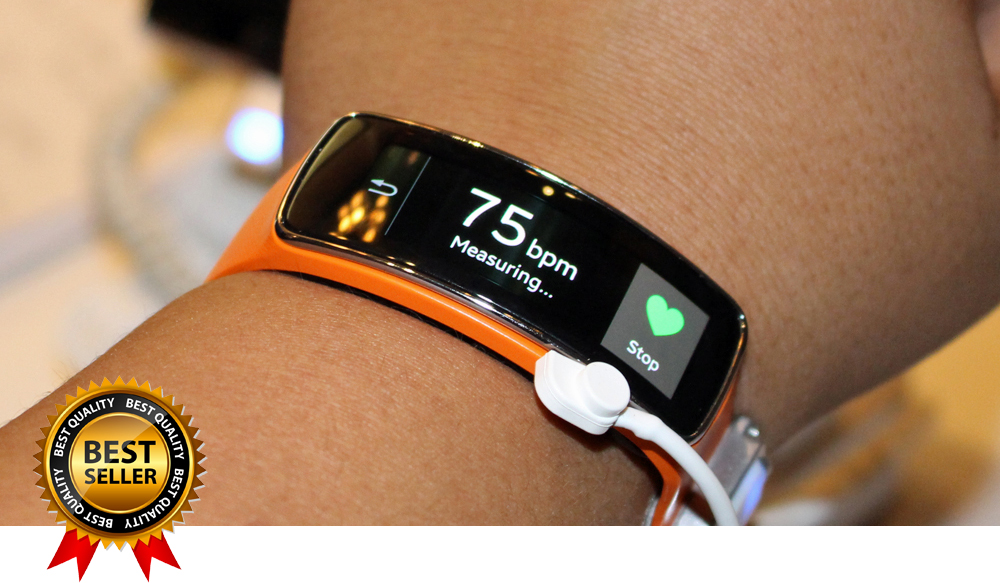 Smartwatches tend to be bulky and extremely expensive. What if there was something with the exact same features for just a fraction of the price? Koretrak is the first flagship health tracker of the new era that is ten times cheaper than smartwatches with similar features. It is packed with advanced health functions and at the same time affordable for everyone.
The team of engineers behind Koretrak set out to design a non-bulky smartwatch with all the health tracking features you can think of.
Koretrak can monitor your heart rate and blood pressure, your steps, your sleep, your calories and much more.
_____________________________________________________________________
The Finest in Independent Living
Without the hassles of mundane chores, you're free to enjoy the things you really want to do. At Vista del Monte, you'll have time to engage in what's most meaningful to you: pick up a new skill or hobby, travel, discover an interesting sport, or make more time to socialize. Whatever it is, we can help. With our Independent Living services, we take care of all the practical tasks, including transportation, housekeeping, and maintenance. Our culinary staff prepares delicious meals, handles all the day-to-day chores, and your wellbeing needs are attended to—all in one place. For information visit: www.vistadelmonte.org. Vista Del Monte – Santa Barbara, California – 805-687-0793

- - -
---