A NEW YEAR'S WORD FROM DEPAK CHOPRA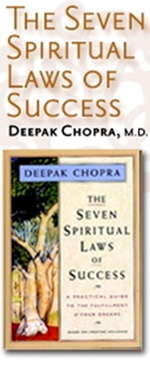 The Law of Least Effort
The Law of Least Effort .... Nature's intelligence functions with effortless ease...with carefreeness, harmony, and love. And when we harness the forces of harmony, joy, and love, we create success and good fortune with effortless ease.
I will put the Law of Least Effort into effect by making a commitment to take the following steps:
1. I will practice acceptance. Today I will accept people, situations, circumstances, and events as they occur. I will know that this moment is as it should be, because the whole universe is as it should be. I will not struggle against the whole universe by struggling against this moment. My acceptance is total and complete. I accept things as they are this moment, not as I wish they were.
2. Having accepted things as they are, I will take responsibility for my situation and for all those events I see as problems. I know that taking responsibility means not blaming anyone or anything for my situation (and this includes myself.) I also know that every problem is an opportunity in disguise, and this alertness to opportunities allows me to take this moment and transform it into a greater benefit.
3. Today my awareness will remain established in Defenselessness. I will relinquish the need to defend my point of view. I will feel no need to defend my point of view. I will feel no need to convince or persuade others to accept my point of view. I will remain open to all points of view and not be rigidly attached to any one of them. www.chopra.com

"When thre is violence against any person in society, because he or she is different, it threatens us all. Only by speaking out are any of us safe." -- Madeleine Kunin

---
Ocean Farmed Salmon May Benefit Kidney Patients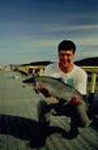 According to the National Kidney Foundation, 26 million Americans have chronic kidney disease, and another 20 million are at an increased risk for it. Some researchers believe that Omega-3 fatty acids, like those found in ocean farmed salmon, may be beneficial to kidney patients undergoing dialysis.

The American Society of Nephrology reported their findings of a review of the effects of Omega-3 on patients. What they found was that fatty acids are important when it comes to inflammatory and immune responses, as well as being beneficial to cell membrane function and to slowing arteriosclerosis.

"This confirms what we have known for quite some time," says Rafael Puga of Salmon of the Americas. "Omega-3 like that found in farmed salmon has health benefits that are far-reaching."

Omega-3 fatty acids can be found in abundance in ocean-farmed salmon. In fact, according to the Institute of Medicine, farmed salmon contains the lowest levels of mercury, and the highest amounts of Omega-3, making it the most desirable source of Omega-3.

Additionally, the report explains how Omega-3 fatty acids may help with controlling inflammation, atherosclerosis and hypertension. And the National Kidney Foundation reports that hypertension causes chronic kidney disease, and vice versa.

"By simply eating some fish each week, people can greatly increase their Omega-3 intake. Further research is being done, but so far it looks like there are some benefits for kidney patients that get their Omega-3s," says Puga. "And by making it salmon, they are getting the highest concentrated amount of the fatty acid, along with the lowest mercury levels."

To learn more about Salmon of the Americas, visit the Website at
www.salmonoftheamericas.com.
---
CAMPBELL SOUP COMPANY AND SINGER TONI BRAXTON TEAM UP
TO SHINE THE SPOTLIGHT ON HEART HEALTH
Toni Braxton to Kick Off Heart Month by Wearing Special Red Dress Created by Designer Lisa Perry; America to Choose Dress to Help Raise Funds for American Heart Association's Go Red For Women
The fight against heart disease, the number one killer of women, is an issue Campbell Soup Company keeps close to its heart. In 2008, Campbell is teaming up with six-time Grammy-award winner Toni Braxton and designer Lisa Perry to support the American Heart Association's Go Red For Women movement. Perry created three exclusive Campbell's red dress designs, and America is invited to vote on its favorite by visiting GoRedWithCampbells.com from December 20, 2007 – January 30, 2008. For each vote cast, Campbell will donate $1 to the American Heart Association (up to $100,000). The winning design will be unveiled by Braxton at the Woman's Day Red Dress Awards to kick off American Heart Month (February).
Braxton was diagnosed with pericarditis, a form of heart disease, in her early 30s. Today, she leads a full and rewarding life and wants to help educate others. "As a survivor of heart disease, I am proud to work with Campbell to support the American Heart Association's Go Red For Women movement to raise awareness and funds for a cause that is quite literally close to my heart," said Braxton. "When I was diagnosed, I had to make important, long-term diet and lifestyle changes. I hope my involvement with this campaign will emphasize the importance of identifying and reducing heart disease risk factors and motivate others to take action to protect their health."
Pop Art from the Heart: Lisa Perry Donates Designs
Known for her "pop-art" designs and bright colors, Perry is a passionate collector of vintage couture who is inspired by bold imagery from the 1960's. In the three red dresses she created, Perry united the red dress as a universal symbol for women and heart health, with Campbell's rich red dress history. Since the 1920's, women in red dresses were often featured in ads for Campbell's soup; in the 1960's, Campbell created a tent-style paper dress premium that featured iconic red and white soup labels. It originally sold for $1 and two proofs of purchase; today it's a collector's item, selling for up to $13,000 at prestigious auction houses.
Perry in fact, owns one of the historical Campbell's pop-art paper dresses. "I grew up loving Campbell's soup and I have a strong connection to the 1960's iconic pop-art soup can image," she said. "It is truly an honor to donate my time and talents to help Campbell raise awareness of heart disease."
Campbell's Commitment to Health and Wellness
Campbell has pledged a multi-year commitment to raise more than $1.8 million for the American Heart Association's Go Red For Women movement. But Campbell's commitment to heart health begins with the foods it makes. "As part of Campbell's long standing commitment to health and wellness, we've offered heart-healthy soups and beverages for more than 25 years," said Kelly Berrie, Business Director for Campbell's Wellness Team. "Supporting the American Heart Association's Go Red For Women movement is a natural extension of our efforts to nourish people's lives and provide them with easy, great-tasting ways to eat right to help protect their health."
"With today's busy lifestyles, it's important for people to have heart-healthy food options that are convenient and taste good so it's easier for them to eat better and live healthier," said registered dietitian and author, Elizabeth Somer. "That's why heart-healthy varieties of soups, beverages and sauces that feature the American Heart Association's heart-check mark are terrific choices."
More than 60 Campbell products meet the government criteria for "healthy" foods and display the American Heart Association's heart-check mark. These include 24 Campbell's® Healthy Request® soups, which have added a one-of-a-kind lower sodium natural sea salt to deliver great taste with up to 50% less sodium than their original counterparts, and V8® 100% vegetable juice which reduced the sodium content last year to meet heart-healthy standards.
Visit GoRedWithCampbells.com for more information on Campbell products, tips for leading a heart-healthy lifestyle, and for a variety of healthy recipes.
---
UK McDonald's Chief Blames Game Industry for Obesity
What Part is Time Spent on Games Playing in Overweight Kids Numbers?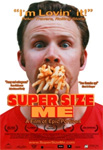 During an interview with the London Times,
McDonald's UK chief executive Steve Easterbrook said games are part of a "lifestyle element" that has led to a rise in childhood obesity. "There's fewer green spaces and kids are sat home playing computer games on the TV when in the past they'd have been burning off energy outside," he said.
"The issue of obesity is complex," he said, while also cknowledging that the government, the food industry, and good old personal responsibility have their part to play in solving the problem.
---
UNCLE BEN'S® naturel™ MINNESOTA HARVEST®
A Rice Surprise for Vegetarians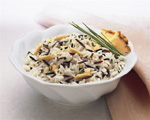 The company offers a wide variety of naturally delicious and healthy rice products such as UNCLE BEN'S® naturel™ MINNESOTA HARVEST®, a hearty, full-flavored wild rice blend that is completely vegetarian, and sodium free.

Wild rice is naturally healthy from harvest to plate. Rice is gluten free and contains more than 15 vitamins and minerals contributing to a well-balanced diet. For recipes visit:
www.MARSfoodservices.com.

---
Heart Failure Matters
28 million people in greater Europe live with Heart Failure, a chronic syndrome for which there is no cure. www.heartfailurematters.org is a ground-breaking new educational website for patients and their caregivers, which aims to help them live longer and feel better » explains Prof Kenneth Dickstein, President of the Heart Failure Association (HFA) at the European Society of Cardiology. Prof Dickstein inaugurated the Association's annual scientific Winter Meeting in Garmish-Partenkirchen, Germany, today.

The HFA will hold its Winter Research Meeting on Heart Failure and Regeneration from January 23 to January 26. Experts will discuss the use of stem cells for cardiac repair; genetic pathways in cardiovascular development and disease; cardiac remodelling and analyse new data which improves our understanding of the importance of diastolic heart failure, among other scientific topics.
"Discussing the latest research on Heart Failure is essential to the ongoing education of cardiologists but it is just as important to educate our patients and that is why spreading the word about our new website for the general public: www.heartfailurematters.org is so important. Both our Meeting and our Website for patients are focused on increasing awareness of the importance of detection and effective management of heart failure."
The Heart Failure Association of the ESC has worked very hard to produce the website www.heartfailurematters.org. This interactive website has been developed by heart failure specialists, nurses and primary care physicians from the HFA with input from patients and caregivers from across Europe ».
Heartfailurematters.org providespractical information to patients on life style, drugs, devices and diagnosis. The information is presented in a simple format that patients will appreciate and enjoy.
3.6 million patients are diagnosed with Heart Failure in Europe every year, making it more common in Europe than cancer.
Heart failure is a serious medical condition where the heart does not pump blood around the body as well as it should. This means that blood can't deliver enough oxygen and nourishment to the body to allow it to work normally. This, for example, may cause fatigue in muscles. It also means that patients can't eliminate waste products properly - leading to a build up of fluid in lungs and other parts of the body, such as legs and abdomen. Heart failure often develops because of a medical condition, such as coronary artery disease, a previous heart attack or high blood pressure, which has damaged or put extra workload on the heart.
Heart failure can develop at any age but clearly becomes more common with increasing age. Around 1% of people under 65 years of age have heart failure, but 7% of 75-84 year olds have heart failure and this increases to 15% in people older than 85. It is the most common cause of hospitalisation in patients over 65 years of age.
Although it is called heart 'failure', this doesn't mean that the heart is about to stop working. It does mean that the heart is having difficulty working to meet the needs of the body (especially during activity).
The Heart Failure Association of the European Society of Cardiology aims to improve quality of life and longevity, through better prevention, diagnosis and treatment of heart failure, including the establishment of networks for its management, education and research.
The European Society of Cardiology (ESC) represents more than 50,000 cardiology professionals across Europe and the Mediterranean. Its mission is to reduce the burden of cardiovascular disease in Europe. www.escardio.org

---
Health Secrets of Japan
Come to the International Boston Seafood Show
Japan Targets North America with Adventurous Healthy Seafood at Japan Pavilion, International Boston Seafood Show Feb 23-24
Boston, MA- Japan -- the nation with the highest per capita seafood consumption and some of the longest lived and healthiest people in the world, will be exhibiting at the Seafood of Japan Pavilion at the International Boston Seafood Show, February 24-26, Boston Convention and Exhibition Center. Details http://www.bostonseafood.com
Editors & News Directors are invited to a traditional Japanese breakfast at the adjoining Westin Hotel, Japan Hospitality Suite, Mon, Feb 24. Details to follow
Show attendees, mainly Restaurant Companies, Hotel Food & Beverage Executives, Seafood Retailers and other industry members, will have an opportunity to taste authentic Japanese seafood from 10 companies at the pavilion sponsored by Japan's Ministry of Agriculture, Forests and Fisheries, which is exhibiting at the Boston Seafood Show for the first time.
In Japan, the average person eats more than 150 pounds of fish per year. That totals 8.5 million tons a year, more than any other country except China, which has over 10 times Japan's population. By comparison, US seafood consumption is less than 17 pounds annually per capita.
Seasonal Recipes add Variety & Culinary Excitement to Japan's Diet
Like other nations where seafood is an integral part of the national diet, Japanese live longer and healthier lives. This is often attributed to Japan's tradition of using a great variety seasonally available seafood and recipes that coincide with the species available at different times of the year. This results in delicious, ever-changing seafood selections, healthy living and a nation with a rich seafood culture.
kinawa, a small island off the southern coast of the mainland, is noteworthy for its ocean setting, seafood variety and consumption, and the long lives of its residents. The facts speak for themselves. In Okinawa, over 34 people per 100,000 are over age 100 -- three times higher than in the U.S.
Japanese citizens living on the mainland and in other regions of the nation are healthier too. Death rates for coronary heart disease are 82% below ours, breast cancer rates, 82% lower, prostate cancer, 86% lower, and ovarian cancer, 57% lower.
Authentic Japanese Seafood - the centerpiece of this nation's diet, is coming to Boston. At the IBSS, the Ministry of Agriculture expects to introduce buyers to species and menu items that are more adventurous than the familiar sushi and sashimi, which are growing in popularity in North America and are routinely available at supermarkets and Continental restaurants with a focus on fusion cuisine.
"North Americans who have been introduced to sushi and sashimi now want a more adventurous Asian seafood dining experience. Our goal is to build on current familiarity and expand the marketing opportunities for consumers to experience a greater variety of authentic Japanese cuisine with seafood as the centerpiece,"according to a Ministry spokesperson.
Seafood of Japan pavilion to highlight products from 10 leading suppliers
Abecho Shoten Co. is Japan's top buyer of fresh fish. It is an expert in the preparation of dishes using seafood caught at Kesennuma, a northern area shoreline known as one of Japan's largest fishery spots. Abecho Shoten was the Winner of the Emperor's Cup in the fishery category at the 42nd Agriculture, Forestry and Fisheries Festival in Japan. Its winning entry was marinated and lightly broiled Kesennuma Saury -- a tasty saltwater species that hunts near the surface of the Pacific.
Fukuichi Fishery Co. sends boats out for a year at a time, scouring the seas between South Africa and Australia for the world's best tuna. Natural frozen tuna, which utilizes its special freezing technique of keeping fish at below minus 60 degrees celcius, and grilled bonita are particular specialties

Hyoshoku Co. produces high-end yellowtail tuna with a proprietary farming system that is HACCP-certified. Traditional yellowtail sashimi and sushi are company specialties.
Kanedai Co. has been a major player in the Japanese seafood market since 1955. The largest processor of crab in northeastern Japan, Kanedai is also regarded for high-end saury and tuna. It gives a Japanese twist to tuna carpaccio prepared with albacore tuna, olive oil, lemon juice, soy sauce, balsamic vinegar, basil sauce, and thinly sliced Parmigiano Reggiano.
Kanetoku Corp. specializes in "chinmi," authentic Japanese traditional dishes of pickled fresh seafood virtually unknown in the West. Ika Kogane is a particularly coveted dish for the traditional Japanese palette. It is soaked cuttlefish with capelin roes. Another specialty is the hors d'oeuvre, "Ika Flower," which is fresh cuttlefish arranged in the shape of flower, with masago of capelin roe and salmon.
Natori Co. produces healthy, delicious seafood snacks. Cheese Kamaboko is a low-calorie healthy fish cake or sausage made of steamed fish and mild white cheddar cheese. Cheese Tara is a rich and luxurious sandwich made of cheddar cheese and cod.
Nomura Trading Co. has delivered high-quality seafood from around the world since 1904. The company specializes in high-quality salmon and salmon roe from Hokkaido, which is highly prized by the Japanese for its texture and taste. Sushi cakes are another of its specialties.
Ocean Rim Japan has worked since 2007 to bring the finest seafood to customers using environment-friendly methods. Organic, natural ecology is the company motto. Sea Bream and yellowtail tuna are specialties. The Sea Bream carpaccio is a particular favorite, made with olive oil, grated onion, whole grain mustard, lemon juice and soy sauce
Sugiyo Co. developed 'crab-flavored seafood' in 1973, the first product of its kind to be introduced to the North American market. In 1990, it followed that success with 'Alaskan Snow Leg' crab-flavored seafood. Now it is introducing 'Snow Leg Queen,' which is an exquisite analog of snow crab legs in appearance, flavor and texture. The tomato and paprika coloring add extra eye appeal naturally. Snow Leg Queen is used in Sugiyo's specialty spring roll.
Takeda Syokuhin Corp., a seafood innovator since 1984, offers over 200 delicacies. Among them are Hokkai-takowasabi, soaked octopus with wasabi; Matsumaezuke, soaked squid herring roe and kombu, and Asarijan, soaked short-necked clam with Korean miso.
In Japan, the secrets to living well are, as it turns out, delicious too. This year, IBSS will be a chance to learn how to penetrate the North American consumer market with new and exciting specialties that are hugely popular in Japan and will surely resonate with consumers who want good taste and the health benefits of a diet rich in seafood.
---
Tae Bo Fitness Consultant Carl Silvani
Offers Path To Better Living
New Mind, Body Strength-Training Video Targeting All Age Groups

With a desire to help get America in shape, health and fitness industry expert and long-time Vice President and Operating Partner of America's largest and most successful health club chain, Carl Silvani has produced an innovative mind and body strength-training video, available at UltimateLongevity.com, designed to educate people of all ages on how they can enjoy better quality of life.

After working as a consultant on an aerobics fitness video featuring Billy Banks, creator of Tae Bo, Silvani had a vision of creating another easy-to-understand video Americans could utilize for improving life, mind and self-esteem. "You will gain information and knowledge about the anatomy and function of muscles beyond what you would learn in books or other sources," says Silvani. "I'm looking forward to helping kids and motivating others to stay clean of steroids and other stimulates that could be fatal," adds Silvani.

Representing living proof of a finely-tuned body maintained through good nutrition and proper weight training, Silvani is now passionately preaching the gospel of fitness on radio and local TV programs. According to Silvani, "Everyone can extend their life and enjoy a better quality of living through smart choices based on dedication and an attitude of never giving up." "We can all take steps to reverse the aging process," states Silvani.

Silvani is dedicating part of the profits of the video to the Boxing Hall of Fame, in which his father and world trainer, Al Silvani has been honored. For more details to order your copy, please visit UltimateLongevity.com.

---
EARTH TALK
From the Editors of E/The Environmental Magazine

Dear EarthTalk: Where do the leading presidential candidates stand on the issue of climate change and other environmental issues? -- Max S., Seattle, WA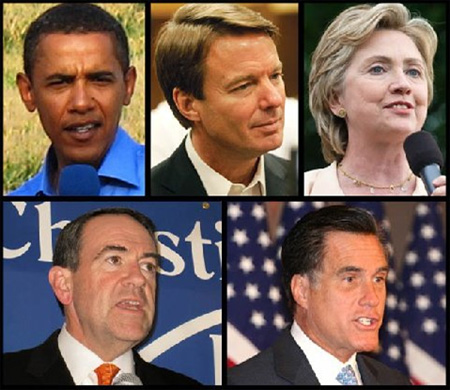 The outcome of the 2008 presidential election could very well have a big impact on a wide range of environmental issues, especially climate change.

All of the Democratic candidates—Hillary Clinton, Barack Obama, John Edwards, Bill Richardson and Dennis Kucinich—support reducing carbon dioxide emissions nationally upwards of 80 percent by 2050 in order to stave off global warming. Likewise, each would like to see fuel efficiency standards for cars and light trucks raised to at least 40 miles per gallon within the next few decades. Meanwhile, only one of the major Republican contenders, John McCain, has even articulated a position on the issue of global warming, with most favoring expanding our base of greenhouse gas-spewing coal-fired power plants.

As for specific track records, Clinton has an impressive record of introducing pro-environment legislation into Congress, and for her time in the Senate scores a 90 (out of 100) on green voting from the nonprofit, non-partisan League of Conservation Voters (LCV). Obama is newer to the politics of the environment, but scored a 96 for his two years in the Senate from LCV, and has garnered kudos from environmental leaders for the aggressive climate and energy plan he unveiled in October 2007.

Ohio Congressman Dennis Kucinich wants to launch a Works Green Administration similar to the Works Progress Administration of the Great Depression, only this time to benefit the environment through the development of alternative energy technologies and infrastructures. Bill Richardson, who served as Secretary of Energy under Bill Clinton and more recently as governor of New Mexico, wants to be the "energy president," and has an 82 lifetime rating from LCV to back it up. He has proposed the most ambitious carbon reduction plan of any of the candidates (90 percent by 2050). John Edwards was the first candidate to make his campaign carbon neutral in March 2007, and greens consider him perhaps the most progressive of all the Democrats on the climate issue.

On the Republican side, the environmental bright spots are few and far between. McCain is really the only choice with any declared concern for the environment. In 2003 he co-sponsored the first Senate bill aimed at mandatory economy-wide reductions. While the bill didn't garner enough votes to pass, it set the stage for future iterations that could put the U.S. on par with European nations as leaders in the fight to cut carbon emissions. McCain is also the only Republican candidate specifically opposed to drilling for oil in the Arctic National Wildlife Refuge.

Mike Huckabee scores some points with greens for his willingness to consider a specific increase in automotive fuel efficiency standards and for his (limited) embrace of alternative energy. Mitt Romney is willing to consider a cap on emissions, but only if enacted on a global basis (including China and India, that is). The remaining Republicans (Rudy Giuliani, Fred Thompson and Ron Paul) have best been non-committal on climate change and environmental issues in general.

CONTACT: For more detailed information on specific candidates' positions and track records on environmental issues, check out the League of Conservation Voters' Voter Guide, www.lcv.org/voterguide.
---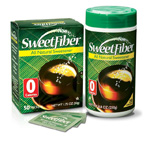 SWEET FIBER
A great new sugar substitute now at your health food market