THINKPRODUCTS TAPS 12 LEADING PRODUCERS OF
NATURAL "VITALITY" PRODUCTS TO SUPPORT
WOMEN'S CANCERS AT "VITALITY FASHION SHOW"
Worlds of Fashion and Food, Inner and Outer Beauty Unite
at Natural Products Expo West, March 10, 2007
"Inner beauty" nutrition bar maker, thinkproducts (www.thinkproducts.com), L.A. Models and Whole Foods Market have invited 12 leading producers of natural brands in the US to be sponsors of the "Vitality Fashion Show" scheduled to take place on March 10, 2006 at 6 p.m. A cutting edge experience that proves natural can be glamorous, will be held during the Natural Products Expo at the Marriott tent in front of the Anaheim Convention Center. The proceeds from sponsor contributions will be donated to the Cedars-Sinai Women's Cancer Research Institute.
Sponsors of this innovative event are Addis Cresson, Giovanni Cosmetics, Jarrow Forumlas, Inc., Kiss My Face, Mineral Fusion, Nature's Way, New Chapter, Open Door, Optic Nerve, Republic of Tea, Twin Labs, and Zia Natural Skincare. Featured designers are Deborah Lindsquist, Green Babies, Indigenous Design, Livity Outernational, Mission Playground, Stewart & Brown and Under the Canopy. Products and services are also being donated by Livity Outernational. Contributors to the event are Green Label, G.T. Synergy Kombucha, Inko's White Tea, Maggie's Organics and O.N.E. Coconut Water. Food and wine will be prepared by Organic Foods to Go, Whole Foods and Casa Barranca Organic Wines.
"Like thinkproducts, all of these companies embody the concept of vitality and walk their talk by creating products that help their customers live a life of true wellness," said thinkproducts CEO, Lizanne Falsetto. "Being a former fashion model myself, I've always known that vitality and beauty are an inside job. Our pure food products, thinkThin, thinkGreen and thinkOrganic help consumers feel energized and feed their mind, body and spirit. This event celebrates others who do the same thing."
About thinkproducts: Co-founded by CEO Lizanne Falsetto, a former international fashion model and working mother of two young children, thinkproducts are inspired by her faith in the power of nature and delicious pure foods that provide health enhancing benefits. thinkOrganic, thinkThin and thinkGreen are designed for consumers striving to eat and live well, feel good and build vitality in their body, mind, and spirit. The brand name originally came from Falsetto's desire to create "inner beauty foods" for those who "think about what (they) eat." thinkproducts' three products also appeal to consumers with special dietary needs because they are gluten free: thinkThin (all natural high protein); thinkOrganic (organic raw fruit and nuts) and thinkGreen (super food fortified). thinkproducts can be
found in natural food stores, leading supermarket chains, club, convenience, mass and drug stores as well as health clubs and specialty food stores. thinkproducts can also be purchased directly from the company at www.thinkproducts.com. thinkproducts is headquartered in Ventura, California and their first product, the thinkThin bar, was the first of its kind created without highly processed ingredients and remains the #1 selling all natural, high protein, low carbohydrate bar in natural food stores nationally. The company is the second largest privately held company in the natural food bar industry.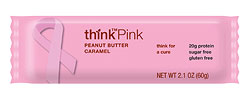 About Whole Foods Market®: Founded in 1980 in Austin, Texas, Whole Foods Market (www.wholefoodsmarket.com) is the world's leading natural and organic foods supermarket and America's first national certified organic grocer. In fiscal year 2006, the company had sales of $5.6 billion and currently has more than 185 stores in the United States, Canada, and the United Kingdom. The Whole Foods Market motto, "Whole Foods, Whole People, Whole Planet"™ captures the company's mission to find success in customer satisfaction and wellness, employee excellence and happiness, enhanced shareholder value, community support and environmental improvement. Whole Foods Market, Harry's Farmers Market®, and Fresh & Wild® are trademarks owned by Whole Foods Market IP, LP. Whole Foods Market employs more than 41,500 team members and has been ranked for nine consecutive years as one of the "100 Best Companies to Work For" in America by FORTUNE magazine.
---
Researchers Say It's Never Too Late to Start Exercising
Six or more hours per week of strenuous recreational activity may reduce the risks of invasive breast cancer by 23 percent, according to researchers from the University of Wisconsin Paul P. Carbone Comprehensive Cancer Center (UWCCC). Their report in the February issue of Cancer Epidemiology Biomarkers & Prevention, based on a survey of over 15,000 women, shows that exercise has a protective effect against invasive breast cancer throughout a woman's lifetime.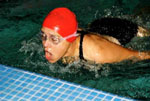 The results provide further evidence that for most women physical activity may reduce the risk of invasive breast cancer, the researchers concluded.
To gain further insights into the mechanisms of risk reduction for breast cancer, the researchers investigated the relationship between physical activity and breast cancer risk in a population-based case control study in Massachusetts, New Hampshire, and Wisconsin.
During structured telephone interviews, the researchers questioned 7,630 women without breast cancer, 1,689 survivors of in situ, or non-invasive, breast cancer and 6,391 survivors of invasive breast cancer, all between the ages of 20 and 69. They asked detailed questions about physical activity, occupation, family history of breast cancer, menopausal status, and body mass index.
According to the researchers, women who exercised had a reduced risk of developing invasive breast cancer provided they didn't have a family history of breast cancer. This reduction in risk was apparent whether the physical activity took place early in life, in the postmenopausal years, or in the recent past.
"A woman's hormone levels naturally fluctuate throughout her life, and we have found that exercise likely offers protection against breast cancer regardless of a woman's stage in life," said Brian Sprague, a UWCCC research assistant and lead author of the study. "The take-home message for women should be that it is never too late to begin exercising."
Previous research has linked high levels of estrogen to an increased risk for developing breast cancer. Women who exercise heavily are, in general, older at the time of the first period, and tend to have irregular periods and a shortened estrogen-producing phase, which translates in a lower body exposure to estrogen, the researchers say.
Similarly, postmenopausal women who are physically active have also been shown to have lower levels of estrogen. This reduction may explain why increased physical activity reduces the risk of breast cancer, according to Amy Trentham-Dietz assistant professor at the University of Wisconsin-Madison and member of the University of Wisconsin Paul P. Carbone Comprehensive Cancer Center. Other potential mechanisms include prevention of weight gain, regulation of insulin sensitivity and alterations in immune function.
Taking all these factors into consideration, "intervention studies assessing the effect of physical activity on estrogen and other hormone exposure, and other biomarkers of risk would provide valuable insights on the mechanisms of physical activity in reducing breast cancer risk," said Trentham-Dietz.
"Further studies of population subgroups are necessary to gain a better understanding of the relation of physical activity to breast cancer risk, and to identify the groups most likely to gain benefit from it," said Trentham-Dietz. "Future research should also consider household activity in addition to recreational and occupational activities."
---
STOP GERMS BEFORE THEY STOP YOU
WITH NOZIN® NASAL SANITIZER™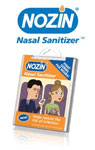 – First sanitizer for the nose fights cold and flu germs at body's chief site of infection; more effective, longer lasting than hand sanitizers alone –
** A smart swab for travelers and people on the go **
NOZIN can fill this gap in defense by helping to shield the nose for hours from airborne or hand-borne germs. In clinical tests, NOZIN has been found to reduce nasal germs by 90% over an 8-hour period. What's more, germs will not build a resistance to NOZIN.
A pleasant, citrus-scented solution that is applied with a swab to the inside tip of the nose around the nostrils, NOZIN is made from a proprietary formula of pharmaceutical-grade ethyl alcohol, natural ingredients and plant-based compounds with superb antiviral properties. The NOZIN product is the result of four years of development including research from leading universities. Testing at independent, FDA-recognized facilities has revealed NOZIN to be 99.9% effective against a host of pathogens, including dreaded bacteria such as staph aureus and strep pneumoniae, and pernicious viruses such as rhinovirus type-14 of common cold fame, the human coronavirus behind SARS, and influenza type-A, which is responsible for influenza in birds and humans.
Dr. Richard Bailey, an Ear, Nose and Throat specialist, comments, "Busy professionals and travelers have enough to worry about without getting sick. With a simple, precautionary swab, NOZIN helps them fight back and reduce the risk of infection from harmful germs."
"Hazardous germs can find their way into any public space; NOZIN can help assure they won't find their way into you," said John A. Willimann, Chief Science Officer at Nozin, LLC.
NOZIN Nasal Sanitizer is currently available online at www.NOZIN.com. NOZIN is also available at select GNC and Navarro Pharmacy retail outlets; at NewsLink stores at Miami International and Boston-Logan airports; and at select shops in Hilton, Hyatt, Sheraton and other fine hotels throughout the U.S.
Consumers can choose from:
NOZIN Nasal Sanitizer: 8 ml bottle of NOZIN for 60-plus doses, and 30 application swabs. Suggested retail: $14.95.

NOZIN Travel Pack: 2 ml in 10 pre-filled swabs for a total of 10 doses. Suggested retail: $9.95.
So here's to staying active and healthy throughout cold and flu season with help from NOZIN Nasal Sanitizer.
For more information or to purchase NOZIN Nasal Sanitizer, please visit
www.NOZIN.com or call (877) NOZIN4U.
---
Robeks Debuts Nutritional Supplement Snacks in New Daily-Use Packets in Honor of National Nutrition Month
Powerbek and Immunibek Now in Trial-Size Packets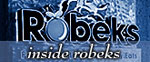 Robeks Corporation, a premium, made-to-order fruit smoothie franchise chain, today introduces its latest innovation? a convenient line of daily-use packets of Robeks' popular all-natural dietary supplements and nutritional boosts to mark the March arrival of National Nutrition Month®. Initially, the product line will be launched with Powerbek, a natural energy booster for adults to increase endurance, stamina and vitality, and Immunibek, an adult support formula to strengthen the immune system. Beginning mid-March 2007, both daily-use packets will be available in all 107 Robeks locations and at its e-store at www.robeks.com
Robeks' new daily-use supplement line provides multiple capsules, equal to one daily serving size, in an attractively packaged, affordable and convenient daily-use packet (Suggested Retail Price: $1.50). As dietary supplements, it is recommended that adults take one to three capsules as needed with a maximum of six Powerbek capsules per day and three Immunibek capsules a day.
New trial-size packets are designed to provide health-conscious consumers with a fast, easy and affordable way to sample Robeks' proprietary line of premium-quality nutritional boosts and dietary supplements.
Trial-size packets of Powerbek™ and Immunibek® will be introduced for the first time to the public at the 2007 Los Angeles Marathon. Robeks has been named the "Official Fruit Smoothie of the LA Marathon," and will sample an estimated 60,000 packets of the new daily-use size Powerbek™ to all LA Marathon participants and visitors at the Quality of Life Expo, March 2-3, 2007.
Americans continue to demonstrate a commitment to live healthfully. Now, consumers can walk into a Robeks location, order their favorite, blended-to-order smoothie (which always includes a choice of one high-quality boost as an added benefit) and walk out with daily-use nutritional packets to be used later that day or evening. This flexibility gives consumers yet another opportunity to make healthier choices that fit their active lifestyles.
Powerbek™ is Robeks' proprietary, all-natural energy booster that increases endurance, stamina and vitality, and can help boost sustainable energy during athletic workouts. This powerful formula contains a unique and complex blend of natural energizing herbs, stress-modulating B-complex vitamins and supporting minerals. Proven herbal energizers, such as Korean and American Panax ginseng, Brazilian guarana and eleuthero root, promote enhanced energy and vitality. Supporting herbs and nutrients provide balance and synergy to increase the formula's effectiveness.
Immunibek® is Robeks proprietary, premium-quality immunotonic support formula that contains a unique combination of herbs, vitamins, and minerals to provide strong support for the immune system. Immunibek is formulated with premium-quality echinacea and fortified with vitamin C and zinc. The formula delivers optimal benefits when used for short periods of time (weeks) and when the immune system is most challenged such as during cold and flu season and while traveling.
About Robeks' Commitment to Health
Robeks' mission is to serve the public with fresh and healthy alternatives to fast food, which includes a full line of nutritional boosts and dietary supplements. These products have been developed with the company's nutritional consultant, Dr. Edward M. Lieskovan, president and chief executive officer of Performance Research Laboratories, Chief Scientist for Nutritional Research Group, and Adjunct Assistant Professor of Clinical Pharmacy at the University of Southern California's School of Pharmacy. As an authority in the nutritional and pharmaceutical fields, Dr. Lieskovan consults with Robeks to formulate new products that maximize health benefits for guests.
Since its inception, Robeks has offered a complete line of premium-quality nutritional products. Guests may visit any store and customize their smoothie order with a wide range of boosts in scoop portion: Cardiobek™ offers a cardiovascular support formula with red grape seed extract; Robeks' Creatine optimizes workout performance; Fiberbek® reduces cholesterol and promotes healthy digestion; Immunibek® as mentioned above; Intellibek® aids memory and concentration with ginkgo biloba; Kidbek™ offers essential support for growing kids; Powerbek™ as mentioned above; Robeks' Soy Protein delivers six grams of vegetarian protein; Trimbek® offers chromium and thermogenic herbs to increase metabolism and burn fat; Vitabek® delivers 100% DV of 20 vitamins and minerals; and Robeks' Whey Protein provides five grams of high-performance protein. Alternatively, guests may meet their individual wellness goals with the purchase of larger size containers of all Robeks dietary supplements, convenient for home use.
---
Introducing SPAVA®, The Next Generation in Coffee
Voyava Republic Launches Great Tasting Fortified Coffee for Healthy Living
Your morning cup of Joe just got better for you with Spava, the first fortified, all-organic line of gourmet coffee designed to improve physical and mental health without sacrificing great taste. The unlikely brainchild of Texas chemist Michael Sweeney, President of Voyava Republic, SPAVA uses a patent-pending scientific technique to imbue roasted Arabica beans with a variety of all-natural health supplements, from Gingko Biloba to Echinachea.
Recent studies show that coffee's high antioxidant levels make it a powerful deterrent to illness. With its revolutionary fortification technology, SPAVA takes those proven benefits to the next level, allowing coffee drinkers to start each day with a great tasting, healthier choice.
SPAVA coffee beans are harvested in the world's finest growing regions, then sent to Voyava's production facility in Atlanta where they are fortified with natural ingredients from the company's Houston laboratory and manufacturing facility. Unlike other, less successful methods, this surprisingly simple procedure targets the interior of the bean which maintains the rich taste profile and high quality of the coffee.
The organically-grown line is available in five wellness varieties at stores nationwide:
"Clarity" - Fortified with Gingko Biloba, White Tea and other natural ingredients to increase alertness and short-term memory.
"Flexibility" - Fortified with Chondroitin Sulfate and other natural ingredients to improve overall joint health.

"Immunity" - Fortified with Rosehips, Echinacea and other natural ingredients to strengthen the immune system and promote better overall wellness.
"Metabolism" - Fortified with Green Tea Extract and other natural ingredients to promote natural weight loss.
"Calm" - Fortified with Passionflower and B Vitamins to reduce stress and promote overall total body wellness (Swiss Water decaffeinated).

SPAVA is distributed throughout the country by Tree of Life and Nature's Best. It is sold for $11.99 a bag at stores nationwide, and online at www.SPAVACoffee.com.
---
Health Experience With Deepak Chopra - Chopra Center
The Path to Wellness Begins Here

Deepak Chopra Center will present three outstanding programs in the Month of March:
Healing the Heart March 9-12 Austin, Texas
Soul of Healing March 19-23 Chopra Center and Spa at Dream, New York
Seduction of Spirit March 26-31 Ponte Vedra Beach, Florida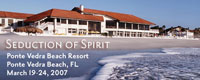 For reservations information visit: www.chopra.com
---
EARTH TALK
From the Editors of E/The Environmental Magazine
Dear EarthTalk: There has been so much attention paid to designing environmentally friendly cars. Is there a similar effort to replace gas-guzzling boats?
-- Brita B., via e-mail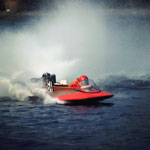 The U.S. has been regulating fuel economy and emissions in cars and trucks for decades but got a late start addressing similar issues with boats. In 1996, though, recognizing a growing problem of boat engine pollution, the Environmental Protection Agency (EPA) issued new rules to "bring forth a new generation of marine engines featuring cleaner technology and providing better engine performance to boat owners."
Even small quantities of fuel and exhaust discharged by boats can disrupt the balance of nutrients, oxygen and clean water in both freshwater and marine ecosystems. Indeed, the cumulative effect of millions of inefficient motorboats plying our waterways has been devastating to marine life and our water supplies. Under the new EPA regulations, which will phase in over the next 30 years, new marine engines will burn gas much more efficiently and generate much less pollution than most models out on the water today.
According to the EPA, traditional two-stroke boat engines waste significant amounts of gasoline and oil, spilling as much as 30 percent of their fuel into the water and air either unburned or partially unburned. In the water, unburned hydrocarbons increase concentrations of benzene, methyl tertiary-butyl ether (MBTE) and other toxic substances that pollute water ecosystems. In the air, they help form smog, which causes a host of health problems and disrupts visibility everywhere from our cities to our national parks.
Those looking to buy a boat today should choose one with a four-stroke or direct fuel injection (DFI) two-stroke engine. These pollute about 75 percent less than their traditional two-stroke predecessors and use as much as 50 percent less gas and oil. They cost more than traditional two-stroke engines, but owners soon make up the difference in fuel and oil savings. They are also easier to start and maintain, and are quieter.
New generations of electric boat motors are also coming on line, and promise to significantly cut pollution if adopted widely. Wooden, sport and leisure boats are now all available with electric engines that are quite comparable to traditional engines in performance and looks. They are also non-polluting, quiet and can cruise where gas motors are not permitted. Some leading makers include Beckman, Budsin, Cobalt Marine, Electric Launch, Duffy, Electracraft, Griffin Leisure, Pender Harbour and Spincraft.
The only catch is that the energy that powers the batteries for electric boats most likely comes from a coal-burning power plant that spews mercury, carbon dioxide and other pollutants into the skies and waterways. A handful of manufacturers--such as Australia's Solar Sailor and Canada's Tamarack Lake--now make solar-powered or solar-assisted electric boats to help overcome this environmental hurdle.
Of course, the ultimate energy source for any recreational activity is elbow grease. But for those who need more than a canoe or kayak to get around, Nauticraft hybrid boats employ human pedal power to augment a small electric motor. And the Italian-made Shuttle Bike puts a new spin on pedal boats: Owners affix two inflatable pontoons to their mountain bikes, and they can then pedal around their local lake or harbor.
CONTACTS: EPA: Shipshape Shores and Waters: A Handbook for Marina Operators and Recreational Boaters, www.epa.gov/owow/nps/marinashdbk2003.pdf.
GOT AN ENVIRONMENTAL QUESTION? Send it to: EarthTalk, c/o E/The Environmental Magazine, P.O. Box 5098, Westport, CT 06881; submit it at: www.emagazine.com/earthtalk/thisweek/, or e-mail: earthtalk@emagazine.com. Read past columns at: www.emagazine.com/earthtalk/archives.php.