---
AM I HAVING A HEART ATTACK?
You're lying in bed, your heart starts racing, and you swear you feel it skip a beat. Suddenly, you feel dizzy and a cold sweat breaks out across your forehead. Is this a hot flash, or the beginning of a heart attack?
Posted on February 09, 2011
Eileen Hsich, MD, Director of Women's Heart Failure Center, Heart and Vascular Institute, Cleveland Clinic
What common symptoms of menopause are similar to those of a heart attack?

Symptoms of menopause include fatigue, racing heart, palpitations, headaches and hot/cold flashes. When it comes to a heart attack, men may feel a crushing pain in their chests, but women often feel less obvious sensations such as unusual fatigue, sweating, indigestion, irregular heartbeat, dizziness, nausea and weakness. Very similar to menopause symptoms.

What are some heart attack symptoms that are definitely NOT just menopause?

Chest discomfort--including a burning sensation that may be mistaken for heartburn--pain spreading to the shoulders, arm or neck, and "unusual" feeling or mild discomfort in the back of the chest, arm, neck or jaw, shortness of breath and discomfort or pain between shoulder blades.

Why is there this overlap? Does menopause affect your heart?

Premature menopause, without treatment, is a risk factor for earlier heart disease. However the main reason for this overlap is that cardiac symptoms in women, such as fatigue, can be so subtle. Also, heart palpitations can occur during hot flashes, so many women assume their palpitations are "just menopause" and don't get them checked out. Palpitations should always get cardiac evaluation.

So how do you know if what you are experiencing is a heart attack or something less severe?

Any chest symptom or any symptom in the chest arm or neck that is exertion related, or any reduction in exercise tolerance needs to be evaluated by a doctor. Also, know your numbers. It's crucial to be aware of any risk factors you may have for developing heart disease. Understanding this information will help you determine if your symptoms are a warning sign for a heart event.

Cholesterol: Your total cholesterol should be less than 200 mg. Your LDL, or bad cholesterol,

should be less than 130

and preferably under 100. Too much LDL in the blood can lead to cholesterol build-up and blockage in the arteries. HDL, or good cholesterol, helps remove cholesterol from the blood. The higher your HDL level, the better!

For women, it should be higher than 55.

Blood Pressure: Blood pressure is a measurement of the pressure inside the arteries with each heartbeat. High blood pressure increases the workload of the heart and kidneys, increasing the risk of heart attack. Optimal blood pressure is 120/80 or less.
Glucose levels: Diabetes occurs when the body is unable to produce insulin or use the insulin it has. This results in elevated blood sugar levels. People with diabetes (especially women) have a higher risk of cardiovascular disease because diabetes increases other risk factors, such as high cholesterol, LDL and triglycerides; lower HDL; and high blood pressure. Keeping diabetes under control is essential to reducing your risk of heart disease.
Weight: The more you weigh, the harder your heart has to work to give your body nutrients. Excess weight also raises blood cholesterol, triglycerides and blood pressure, lowers HDL cholesterol and increases the risk of diabetes. People who carry their weight in the middle have a greater risk of developing cardiovascular disease, compared to people who carry their weight in their arms and legs. For women, waist circumference should be less than 35 inches.

Even if you know your numbers, what should you do if you start to experience heart palpitations, dizziness and sweating, assuming you're also going through menopause? When should you ignore these symptoms, and when should you seek a doctor's opinion?


What sort of tests should you know to ask for if you're concerned that your symptoms could be something more?

Are there other symptoms that are often confused with a heart attack?

Heartburn is often mixed up in the diagnosis of a heart attack. You can not die from heartburn, but you can die from a heart attack, so always err on the side of caution and see a physician for evaluation of new or bothersome symptoms.

When should you definitely not worry?
This article was created in partnership with Speaking of Women's Health, a national women's health education program from the Cleveland Clinic Center for Specialized Women's Health.
Subscribe today to Speaking of Women's Health e-newsletter to receive more health articles, recipes, quizzes and more in your Inbox monthly http://www.speakingofwomenshealth.com/newsletter/signup/.
From Fab Over Fifty.com
---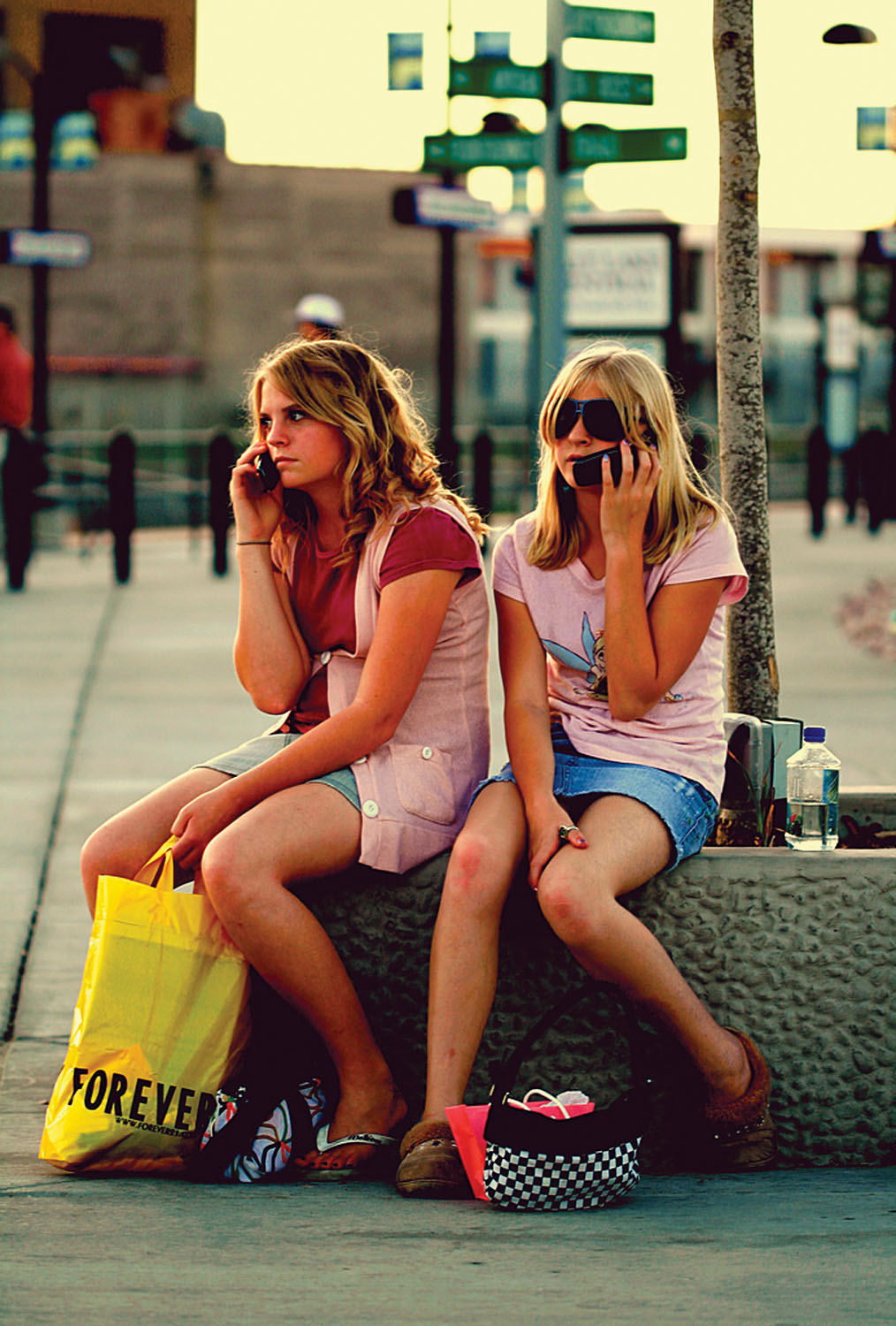 EarthTalk®
From the Editors of E/The Environmental Magazine
Dear EarthTalk: What's the latest research on the question of whether cell phone use causes cancer?                                                                                              -- William Thigpen, via e-mail

Cell phones have only been in widespread use for a couple of decades, which is far too short a time for us to know conclusively whether or not using them could cause cancer. Research thus far appears to indicate that most of us have little if anything to worry about.
According to the federally funded National Cancer Institute, the low-frequency electromagnetic radiation that cell phones give off when we hold them up to our heads is "non-ionizing," meaning it cannot cause significant human tissue heating or body temperature increases that could lead to direct damage to cellular DNA. By contrast, X-rays consist of high-frequency ionizing electromagnetic radiation and can lead to the kind of cellular damage resulting in cancer. Nonetheless, some cell phone users and researchers still worry about our cell phone usage, given how much we now use them and how little we know about their potential long-term effects.

The reason the issue keeps coming up is that some initial studies in Europe, where cell phone usage caught on a decade before the U.S., showed links between some forms of tumors and heavy cell phone usage. As a result, researchers teamed up to do a more definitive study, called the "Interphone" study, across 13 countries between 2000 and 2004. The results, published in May 2010 in the peer-reviewed International Journal of Epidemiology, indicated no increased risk of developing two of the most common types of brain tumors, glioma and meningioma, from typical everyday cell phone usage. Study participants who reported spending the most time on their phones showed a slightly increased risk of developing gliomas, but researchers considered this finding inconclusive due to factors such as recall bias, whereby participants with brain tumors may have simply remembered past cell phone use differently from healthy respondents.

Researchers looking to get past the relatively short timing window and the recall bias issues of the Interphone study recently launched a longer term study, dubbed COSMOS (short for Cohort Study on Mobile Communications), in Europe. Some 250,000 cell phone users between the ages of 18 and 69 and located in Britain, Finland, the Netherlands, Sweden and Denmark will participate by allowing researchers to track their cell phone usage and health over three decades. According to an April 22, 2010 article in Reuters, the study will factor in the use of hands-free devices and how people carry their phones and will also be on the lookout for links to neurological diseases such as Parkinson's and Alzheimer's.

There are some precautions you can take to minimize whatever risk may exist. The Federal Communications Commission (FCC) suggests reserving the use of cell phones for shorter conversations, or for times when a conventional phone isn't available. Also, using a hands-free device places more distance between the phone and your head, significantly reducing the amount of radiation exposure. If the fact that many states require hands-free devices for using a cell phone while driving isn't enough to make you go out and spend the extra money on such an accessory, maybe the cancer risk, perceived or real, will.

CONTACTS: National Cancer Institute, www.cancer.gov; INTERPHONE Study, www.rfcom.ca/programs/interphone.shtml; COSMOS Study, www.ukcosmos.org, FCC, www.fcc.gov

---

---
U.S. food companies caught faking blueberries with artificial colors
A Food Investigations mini-documentary released today exposes what it calls the "blueberry deception" in name-brand cereals, bagels, breads and bars. As revealed in the investigative video (http://www.foodinvestigations.com/), big-name food companies that offer blueberry cereals, muffins, pastries and bars have been caught "faking" the blueberries by creating them out of artificial colors, partially-hydrogenated oils and high fructose corn syrup (HFCS).
This investigation was conducted by award-winning investigative journalist Mike Adams, the Health Ranger, as part of the non-profit Consumer Wellness Center (http://www.consumerwellness.org/), which provides nutrition grants for children's education programs around the world. The non-profit "blueberry deception" video can be viewed in its entirety at http://www.foodinvestigations.com/
Named in the video are Kellogg's, Target, Betty Crocker, General Mills and other food companies that use artificial colors to create the illusion of real blueberries in their products. One General Mills cereal singled out in the mini-documentary is called Total Blueberry Pomegranate Cereal. But a Consumer Wellness Center investigation reveals that this cereal contains neither blueberries nor pomegranates.
As explained in the video, consumers can avoid being deceived by food companies by following these three simple steps:
#1) Read the ingredients labels and look for artificial colors such as Red #40, Blue #1 and Blue #2. They are usually found near the end of the ingredients list.
#2) Don't buy foods made with artificial colors because the purpose of those colors is to cosmetically alter the appearance of those foods to make them appear more visually stimulating in order to "trick" or influence the consumer's purchasing decisions.
#3) Don't let your kids eat foods with artificial colors.
The Health Ranger, who also volunteers as the editor of NaturalNews.com, believes it is important to emphasize that real blueberries are very good for human health. "Real blueberries offer a powerhouse of health-enhancing nutrition. They protect arteries, health lower blood pressure and provide an assortment of natural antioxidants to protect the eyes, brain and nervous system," Adams says. Blueberries are also known to help prevent cancer, boost memory and even help reduce belly fat (http://www.naturalnews.com/blueberries.html).
Learn more at http://www.foodinvestigations.com/
---
PET NEWS: HEALTH & STYLE IDEAS FOR YOUR BEST FURY PAL
---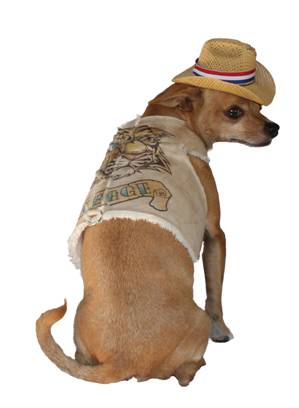 PET FLYS PONY EXPRESS CARRIER & WALKING VEST
BRING BACK THE WILD WEST IN A SOFT WAY!
Made from super soft faux suede with cozy faux shearling lining, the Pony Express Dog Carrier and Walking Vest are as cute as they are comfortable. Machine washable and come in five original styles to suit your dog's many moods. Made in the USA, choose from Dixie Doe, Baby Burro, Puppy Love, Courage or Betsy Ross. 
So pups can be as stylish as their owners, each Pony Express Carrier has a matching vest. Both carrier and vest, like all Pet Flys Pet products, are pet tested and Monkey Boy approved so you know your dog will love them. The vests retail for between $28 to $34, the Carrier is $120. Both are available at your favorite pet boutique or online at www.PetFlys.com.
---