www.centralcoasthomehealth.com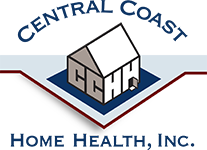 HEALTH MINDED  .   .   .
6th Annual Taste of the Town Santa Barbara Benefitting the Arthritis Foundation
Events Set for Friday, September 8 and Sunday, September 10, 2017
 The public is invited to attend the 36th annual Taste of the Town Santa Barbara Weekend benefitting the Arthritis Foundation featuring two signature culinary events. The first event is the Taste of the Town Connoisseurs' Circle Gala Dinner to be held on Friday, September 8, 2017 at Bacara Resort & Spa from 6:00-11:00 p.m. The evening features a VIP tasting event with a select group of ten Taste of the Town wine, beer & spirits partners along with appetizers; a 3-course gourmet dinner on the outdoor terrace prepared by 2017 Honorary Guest Chef Mark Strausman from Freds at Barneys New York, that is paired with wines from 2017 Honorary Vintner Doug Margerum & Margerum Wine Company; all accompanied by a Live & Silent Auctions followed by dancing to tunes from DJ Darla Bea. Seating is limited so advance reservations highly recommended.
 On Sunday, September 10, 2017 from Noon-3:00 p.m. at Riviera Park, 2030 Alameda Padre Serra, the popular Taste of the Town Santa Barbara features tastings from 80 of the area's finest restaurants, caterers, wineries, breweries and spirits providers, with a silent auction of lifestyle items; photo booth, Relaxation Lounge and live, jazz entertainment by the David Tovar Trio. Returning as honorary Co-Chairs to this Santa Barbara philanthropic culinary tradition are opal Restaurant & Bar co-owners Tina Takaya and Richard Yates.
 All proceeds from Taste of the Town support the programs and services of the Arthritis Foundation. The Foundation is the only non-profit organization dedicated to improving the lives of 53 million people (including nearly 300,000 children) with arthritis through health education, advocacy, research, and local juvenile arthritis support.  Tickets for the Connoisseurs' Circle Gala Dinner on Friday evening are $500 per person with tables of 10 for $5,000 which includes access to the VIP lounge at Sunday's event. Individual tickets for the Sunday afternoon Taste of the Town are $125 per person in advance and $140 at the door (if available.) Tickets are available at www.arthritis.org/tasteofthetownsb or by calling the Arthritis Foundation Central Coast office at 805-563-4685.
Central Coast Home Health, Inc. Jerry Jordano & Staff will once again be sponsoring Taste of the Town and will be attending Connoisseurs' Circle Gala Dinner to be held on Friday, September 8, 2017 at Bacara Resort & Spa from 6:00-11:00 p.m.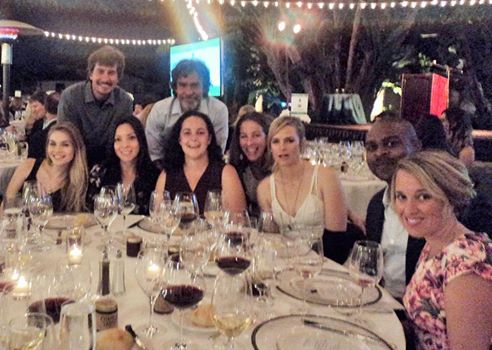 Taste of the Town Santa Barbara is pleased to acknowledge its confirmed sponsors, including official Automotive Partner, BMW Santa Barbara, along with American Riviera Bank, Montecito Bank & Trust, HUB International Insurance Services, Inc., Central Coast Home Health, Terry Ryken COMPASS, Caliber Home Loans, DASH, SB Independent, AA Expressive, Jill & Co. Events, You're the Star Video, BlueStar Parking and The Berry Man, Inc.  A number of Taste of the Town Santa Barbara sponsorship opportunities and benefits are still available by contacting the Arthritis Foundation Central Coast office at 805-563-4685 or email Michal W. Wiesbrock, Executive Director, at mwiesbrock@arthritis.org  
 ABOUT THE ARTHRITIS FOUNDATION
The Arthritis Foundation is the Champion of Yes. Leading the fight for the arthritis community, the Foundation helps conquer everyday battles through life-changing information and resources, access to optimal care, advancements in science and community connections. The Arthritis Foundation's goal is to chart a winning course, guiding families in developing personalized plans for living a full life – and making each day another stride toward a cure. The Foundation also publishes Arthritis Today, the award-winning magazine that reaches 4 million readers. The Arthritis Foundation Central Coast Office serves the California counties of Ventura, Santa Barbara, San Luis Obispo and Kern. www.arthritis.org
_________________________________________________________________________
Did you know an "arthritis vaccine" is in development to administer customized drug treatment and cell repair?
Dr. Farshid Guilak is heading up this trailblazing research project, funded by the Arthritis Foundation. He and his team are genetically reprogramming stems cells for desired outcomes.
These "smart" stem cells identify inflamed cells and then go to work repairing damaged cartilage. In addition, they produce and deliver specific therapeutic drugs to stop inflammation.
Learn more about this amazing experiment – and how smart stem cells could revolutionize arthritis treatments in the future.
How can a pair of inventive shoes matched up with a special smartphone app lower the pressure you put on your knees? We'll tell you about it in our next message.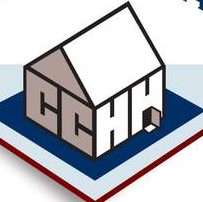 ---