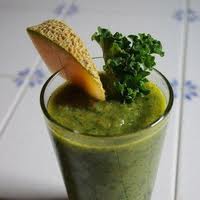 HEALTH & BEAUTY  by Bonnie Carroll
Beverly Hills beauty experts and skin specialists all agree about the power of the fresh fruit or vegetable smoothie in giving health benefits inside and a great glow outside. A few recommended by the local Lady Doc's are:
Kale-Avocado Smoothie for the green loving ladies. Ingredients: 1 large ripe banana, peeled, 4 large kale leaves, 1/4-1/2 avocado flesh, 3/4 cup blueberries, frozen, 1/2 cup strawberries, frozen, 1 packet of stevia (optional), 1 1/2 cups pure water.
Method:
Pour the watrer and toss the banana, kale, and avocado into the blender. Blend. Then add the blueberries, strawberries and stevia. Blend again til smooth. Cheers! 1-2 servings.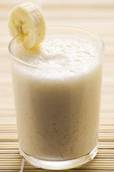 Pineapple Coconut Smoothie for the island gals. Ingredients: 1 cup pineapple juice, 1/2 cup of ice, 1/2 cup pineapple, 1/2 cup coconut meat, 1/2 banana.
Method:
Blend juice and banana until slushy. Add the pineapple and coconut milk and blend til lightly smooth. Add pineapple before coconut. Blend all together until smooth.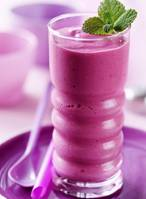 Berry Smoothie for women who know their anti-oxidants. Ingredients: 2 small scoops of raspberry sherbert or yogurt, 5 large strawberries, handful of blueberries, 5 blackberries, 16 punces diluted orange juice.
Method: Put all ingredients in a blender, juice last, then blend until smooth. Add more sherbert or ice cream for thicker consistency. Serve in a tall glass with a sprig of mint for color.
_______________________________________________________
Market for Organic Still Growing Strong


America's appetite for organic foods continues to outpace the growth rate of conventional foods. In 2011, the U.S. organic market grew a healthy 9.5 percent, exceeding $30 billion for the first time, according to the Organic Trade Association (OTA).
The U.S. organic retail sector has shown impressive growth for the last several years. It grew by 56 percent from 2006 to 2010, according to market research firm Packaged Facts.
"The U.S. organic sector continues to show steady and healthy growth," said Christine Bushway, executive director and CEO of the OTA. "Consumers are increasingly engaged and discerning when they shop, making decisions based on their values and awareness about health and environmental concerns," she said. "For them, it matters whether foods are genetically engineered, or produced using practices that are good for their families."
The OTA's report also noted the consumer confusion over the benefits of organic when compared to other food attributes, such as natural, non-GMO or local.
"Manufacturers that can give consumers a combination of these attributes without a price premium can hit a sweet spot, but when purchasers with limited budget make buying decisions, a cheaper local product often wins over a pricier imported organic option," the report says.
Online Organic Delivery Service Steps Up
Consumers are finding new and more convenient ways to get organic foods, such as getting it delivered to their doorstep.
A company called Green B.E.A.N. Delivery brings locally grown organic produce directly to consumer's homes in six Midwestern states. By connecting Midwest food producers with Midwest communities through its year-round home delivery service, the online delivery service has created a sustainable network promoting the health of the community, local economy and the environment. More than 10,000 families use Green B.E.A.N. Delivery, according to the company.
B.E.A.N. is an acronym for the larger initiatives the company is pushing forward: Biodynamic, Education, Agriculture and Nutrition. Green B.E.A.N. Delivery has spawned several sister companies that have been developed to strengthen its multi-faceted approach to advocating sustainability within our current food systems.
Organic Pizzeria
Diners are also encountering more organic food choices when eating out, even when going out for pizza.
A pizzeria in Naples, Fla., called Truly Organic Pizza, offers a dozen signature pies made totally from organic ingredients. The restaurant is certified organic and everything from the crust to the cheese to the toppings is 100% organic, as reported in a story on pizzamarketplace.com.
Proprietor Jason Chang, a former resident of Brooklyn, N.Y., and former Wall Street trader, was raised on New York-style pizza. And he wants his operation to be known for great pizza. "I'd rather this be known as having a good all-organic pizza than just an organic pizza that tastes OK. Being a Brooklyn boy means the food has to be good," he said.
The most expensive pizza on the menu is the Carnivore, listed at $26.95. The classic meaty pie features pepperoni, Jason's meatballs and homemade sausage—all organic.
One thing for sure, you no longer have to go to a health food store to find good organic foods. Heck, you may not even need to leave your house.
(From Food Channel Trend Wire)
         ____________________________________________________
DESERT HOT SPRINGS ESCAPE
The SWISS HEALTH RESORT features natural hot mineral water pools that relax and rejuvenate. Stress and tension melt away in the crystal-clear, silky-smooth hot water drawn from a vast and ancient aquifer deep underground. Dr. Robert Bingham (a respected orthopedic surgeon who performed the first hip joint surgery in California at Loma Linda University) opened a clinic for the treatment of arthritis in Desert Hot Springs. He found that gentle exercise in his hot water pools along with improved diet provided huge benefits and sometimes even complete cures for his arthritic patients.
He wrote: "When you go in the pool at 102 and 104 degrees, you immediately increase the flow of blood through your body, your arms and blood vessels, about two or three times what the ordinary flow of blood would be. Now that's not hard on your blood vessels, because your heart goes faster, but it's like an automobile going downhill, the engine goes faster, because the blood vessels open up, the heart goes faster but it doesn't have to work so hard."
"Now, if you put a person in the pool, and they exercise at the same time, they move their arms and legs and swim and kick, they're getting two or three times as much blood, more oxygen, more white blood cells, reparative cells, fibroblast, to repair the inflamation and damage that the arthritis does to the bones and joints."
Of course, that increased blood flow also benefits all of your other organs and cells. Like a good workout, but requiring little effort. For an actual workout, you're welcome to take a walk with us through the beautiful desert scenery early every morning. And if you'd like to add eating healthy to your regimen, all our rooms include a full kitchen.
SWAMA (Swiss Water Massage) is a floating-in-hot-water massage technique developed at the Swiss Health Resort. Our Swama Packages for May start at $360 (plus room tax) for two nights and two Swamas. (Two night/two Swama minimum. Available Sunday through Thursday. Subject to availabilty.)
Poolside Room, 2 nights, 2 Swamas: $360
Garden Room, 2 nights, 2 Swamas: : $400
Panoramic View Room or Suite, 2 nights, 2 Swamas: $440
For each additional night or Swama, take $20 off our regular prices. To learn more about the benefits of Swiss Water Massage.
Reservations: 800-794-7743 or 760-329-6912
Ask about Watsu and variety of other traditional massages and techniques. Ask for details when you call.
---