GOLDEN INN & VILLAGE
Construction will begin this month
Rona Barrett Foundation thanks community partners and donors;
Additional funds still needed for Assisted Living and Memory Care housing
 The Rona Barrett Foundation (RBF) is thrilled to announce it has met its $800K fundraising goal for the construction of the Golden Inn & Village (GIV). The Foundation wishes to thank the many generous community partners and donors who contributed toward the construction of the first affordable senior housing and residential care "aging in place" facility in Santa Ynez Valley. Additional funds are still needed for the GIV's Assisted Living and Memory Care housing. Construction for the GIV is slated to begin this month with a completion date in the fall of 2016.
The GIV will now receive $23 million in tax credits needed to start building. The Rona Barrett Foundation, in partnership with the Housing Authority of the County of Santa Barbara, was required to raise $800K by March 1, 2015. The tax credits mean that an estimated $23 will be returned as community dividends in the form of local jobs, local salaries and local expenditures for equipment, transportation and supplies.  
All I can say is, how humbled and grateful we are to have the entire community, and beyond, step up in this profound way," said Rona Barrett, President of the RBF. "So many people really feel connected to this project because they, or someone they love, is confronting senior care issues, including the need for affordable housing." 
Since the campaign launched in January, major donations have been received from Santa Ynez Valley Foundation, Central Coast Wine Classic Foundation, Santa Barbara Foundation and other local family foundations, and donations from individuals all throughout the community. 
The Golden Inn & Village is a mixed use development in a neighborhood setting that will provide  60 independent living units for low-income seniors; 60 units of memory care/assisted living; Senior Community Center (with extended hours for family visits and caregiver respite); 27 affordable family units, some of which may be occupied by employees of the GIV; Supportive services, such as Hospice care, coordinated with multiple partners; Small shops (barber, beauty shop, and other services), staff offices, drought tolerant gardens, and walking paths. 
The Golden Inn & Village was conceived specifically to address the needs of our senior loved ones, parents, friends, neighbors, veterans and especially orphaned seniors – those who have no one left to care for them. Construction on the project is slated to begin later this month. For more information about or to donate to GIV, please visit: www.ronabarrettfoundation.org.
____________________________________________________________________

Santa Barbara: The Most Diabetes-Friendly Destination In The World?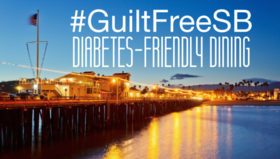 William Sansum Diabetes Center partners with local restaurants and pharmacies to offer unparalleled diabetes resources for visitors and residents alike
With the help of a grant from the Mosher Foundation, William Sansum Diabetes Center (the Center) announces the launch of "GuiltFreeSB," with the goal to make Santa Barbara the most diabetes-friendly destination in the world.
Each year, more than 550,000 visitors and residents with diabetes snack, drink and dine at Santa Barbara establishments. The city, known as the America Riviera, has also become a new destination for cruise ships with 15 stops scheduled for 2015. The goal of GuiltFreeSB is to increase awareness around improved diabetes management while minimizing health risks. Diabetes-friendly menu items can be found at www.guiltfreesb.com and information is readily shared via social media, visitor centers and kiosks.
"We want to help take the guesswork out of healthy eating," said the Center's Director of Research and Innovation Dr. David Kerr. "The old adage around food and travel is 'when in Rome...,' however, individuals with type 1, type 2 and gestational diabetes need to make conscious decisions about what to eat even during special occasions. With our restaurant partners, we want to demonstrate a diabetes-friendly diet does not need to be a sacrifice."
Once a restaurant signs on as a partner, the Center's registered dietitian, Sandy Andrews, works with the general manager or chef to identify and evaluate diabetes-friendly menu items. The items are then listed on the GuiltFreeSB website with calorie and carbohydrate counts as well as recommended modifications.
Tony Arroyo, owner of the popular Los Arroyos Mexican restaurants in Montecito and downtown Santa Barbara, was the first restaurant owner to participate in the program.
"Diabetes is prevalent in my family," noted Arroyo. "I wanted to do something to shine a spotlight on the disease without making it feel intimidating. Our restaurants use fresh ingredients, so it wasn't hard to identify delicious items that work well for a diabetes-friendly diet. It's all about portion control, minimizing processed foods, and integrating healthy carbs with proteins and vegetables." Los Arroyos GuiltFreeSB items include Mama's Salad with beans and chicken or shrimp as well as the Ceveche Tostada on a plain corn tortilla (modified from the fried tortilla).
Jim Mishler, the manager of iconic Paradise Café, noted the resource did not need to be limited to those with diabetes. "GuiltFreeSB menu items are great for anyone looking for balanced, healthy meal options, " said Mishler. Paradise Café's GuiltFreeSB items include the Grilled Chicken Salad and Grilled Fresh Fish Tacos (omit rice).
Other early restaurant partners include Shoreline Beach Café, Armada Wine and Beer Merchant, Boochies, and Outer Aisle Gourmet.
The Center has also partnered with local CVS pharmacies to offer visitors and residents a resource for diabetes related medical supplies. CVS Pharmacist Harvey Castillo has been appointed to respond to inquiries related to diabetes medication and prescriptions as part of GuiltFreeSB.
"It makes sense that Santa Barbara would be first to embark on this kind of initiative," stated Ken Oplinger, President & CEO Chamber of the Santa Barbara Region, which also manages Santa Barbara Visitors Centers. "People visit, live, and do business in Santa Barbara because of its temperate climate, unique geography and outdoor activities. You need healthy energy to enjoy all Santa Barbara has to offer. To eat well is to feel well."
The title is one the City of Santa Barbara more than willing to share. "We actually don't expect Santa Barbara to hold the title as the most diabetes friendly destination for long," noted Dr. Kerr. "In fact, we would like this model to be replicated across the country, as diabetes affects 30 million people nationwide."
For general information about travel and diabetes go to www.VoyageMD.com.
ABOUT WILLIAM SANSUM DIABETES CENTER:
Our singular daily focus is to improve the health and quality of life of men, women and children in Santa Barbara County - and millions around the world - who suffer from diabetes. We have been on the cutting edge of diabetes research, clinical care, and education since our founding in 1944 by Dr. William Sansum, the first U.S. physician to administer insulin in the treatment of diabetes.
William Sansum Diabetes Center advances new technologies to develop tools to help people more effectively self manage their diabetes, and produces groundbreaking diabetes treatments, such as the development of an artificial pancreas that enables the automated glucose control to patients. Understanding that diet and lifestyle factors are key to the effective management and prevention of diabetes, the Center offers diabetes and nutrition education to the more than 40,000 Santa Barbara County residents with or at risk for the disease. The Center also provides direct clinical care to patients including pregnant mothers with gestational diabetes, helping them to deliver healthy babies.
____________________________________________________________________
HEAT HOLDERS SOCKS . . . Staying Warm in Cold Weather
by Bonnie Carroll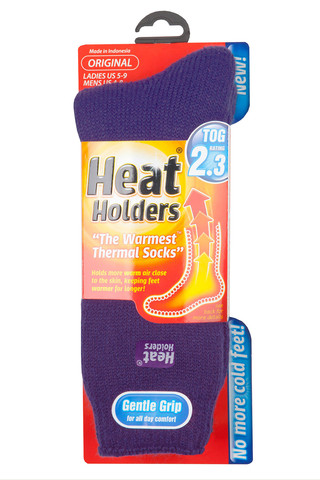 During a Golden Globe Secret Room Red Carpet Event I was presented with a pair of Heat Holder Socks, and found to my amazement that they actually do keep my feet nice and cozy in freezing cold weather conditions and are soft and feel great on my feet.
The makers of these amazing socks is a company established in 1947 in England. At that time the company used to trade yarn. The last few decades the company has been manufacturing, importing and distributing socks that are renowned for really keeping your feet warm in freezing temperatures.
Their North American office is based out of Oakville, Ontario in Canada, and they have multiple warehouses and fulfillment centers. Shipments for their website are serviced through the fulfillment center in North Carolina.

Heat Holders was developed by their talented product development team in house.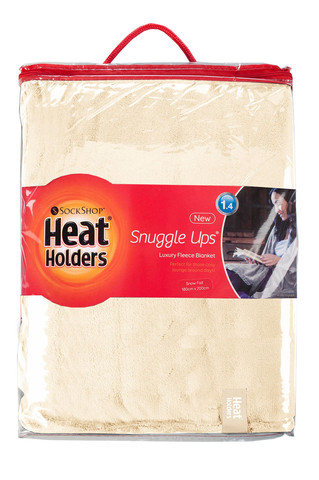 The challenge was to make a sock that would be the warmest sock ever and comfortable and practical to wear in daily life. It wasn't easy, but the team came up with Heat Holders in 2008. The company not only makes the most popular 'keep warm' socks but has a full line of comfy and effective products to keep out the cold. The socks, come in a variety of great colors, are amazing and so comfortable. They have underwear for skiers and an oversized beautiful throw that comes in designer colors, is so soft and keeps you nice and warm on cold nights. Visit: www.heatholders.com.
____________________________________________________________________
EarthTalk®
From the Editors of E - The Environmental Magazine
Dear EarthTalk: The proposed KeystoneXL oil pipeline from Canada into the U.S. seems to get all the headlines, but shouldn't we also be worried about the Energy East pipeline? – Art Shea, Troy, NY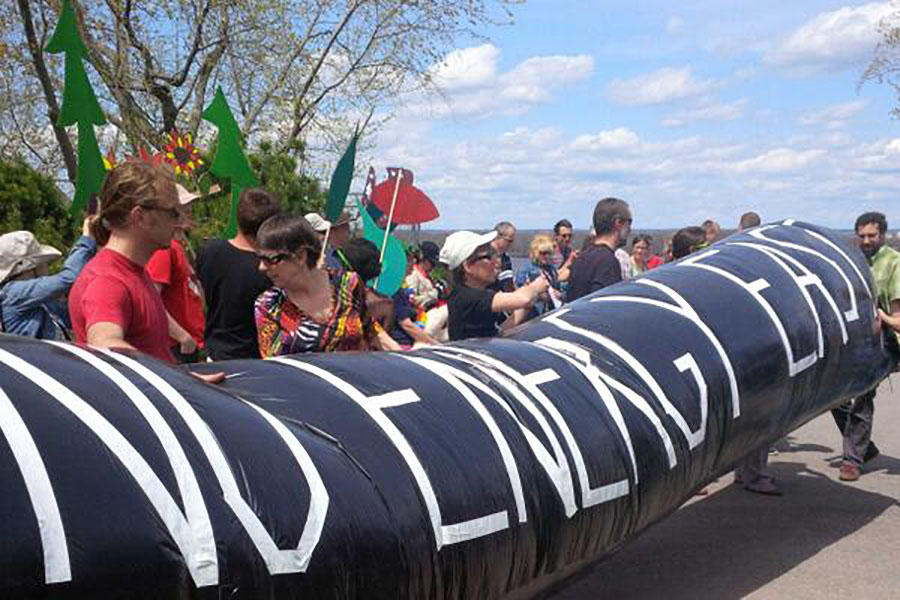 The Energy East Pipeline is a $12 billion project proposed by TransCanada Corp. that will combine existing, converted natural gas pipelines with new pipeline construction to carry oil some 2,800 miles across Canada from Alberta's tar sands fields to export terminals in Quebec and New Brunswick. Unlike TransCanada's Keystone XL pipeline proposal, which aims to transport oil from Alberta to Nebraska, Energy East would not directly cross into the U.S. But environmentalists on both sides of the border are concerned since Energy East would transport 1.1 million barrels of tar sands oil a day—25 percent more than Keystone XL—and will be the longest oil pipeline on the continent.
Just as Keystone XL has been shrouded in controversy and debate in the U.S., Energy East faces fierce opposition in Canada, where groups like Environmental Defence and the Council of Canadians believe the pipeline threatens both sensitive ecosystems and populated areas with the risk of a spill. According to the report Liquid Pipeline: Extreme Energy's Threat to the Great Lakes and the St. Lawrence River, by Maude Barlow of the Council of Canadians, Energy East would cross the northern end of the Great Lakes, including the St. Lawrence River Basin watershed, threatening many water systems along the way.
"In its preliminary project description filed with the National Energy Board in March 2014, TransCanada outlined details about its plans to build a port in Cacouna, Quebec, just north of Rivière-de-Loup on the St. Lawrence River," the report states. "Local residents are very concerned that any accidents involving either the pipeline or marine shipments along this route would put the already endangered beluga whale population at greater risk."
For its part, TransCanada says that it "understands the important role all aquifers, rivers and lakes play in maintaining sensitive and vital ecosystems across Canada," but asserts that "pipelines remain the safest, most efficient and most environmentally friendly mode of transporting energy across the continent." Before the Energy East pipeline goes into service, TransCanada plans to clean and thoroughly inspect the converted section of the pipeline. The company has also promised to avoid crossings of important water bodies to minimize disturbances of sensitive aquatic ecosystems. Highly-trained technical staff in TransCanada's control center would monitor the pipeline 24/7.
While construction and maintenance of the Energy East pipeline would create some 14,000 jobs during its first seven years while providing upwards of $7.6 billion in tax revenue to pay for schools, roads and other public services across Canada, many Canadians remain concerned that a spill could threaten or destroy their livelihoods.
Regardless of these concerns, TransCanada is currently working to get final regulatory approval from Canada's National Energy Board (NEB) to start work on Energy East and hopes to have construction completed by the end of 2018. Environmentalists are still holding out hope that NEB will reject Energy East on environmental and/or socio-economic grounds, and continues to drum up support across Canada and beyond for shelving the beleaguered pipeline.
CONTACTS: Energy East Pipeline, www.energyeastpipeline.com; Environmental Defence, www.environmentaldefence.ca; Council of Canadians, www.canadians.org.
EarthTalk® is produced by Doug Moss & Roddy Scheer and is a registered trademark of Earth Action Network Inc. View past columns at: www.earthtalk.org. Or e-mail us your question: earthtalk@emagazine.com.
_____________________________________________________________________
CostaBaja Announces Spring Stand-Up Paddleboard Retreat
Whether you want to experience the unparalleled fitness and fun of Stand-Up Paddleboard Yoga – this 5-star, beachfront resort overlooking the sparkling Sea of Cortez is the place to be this April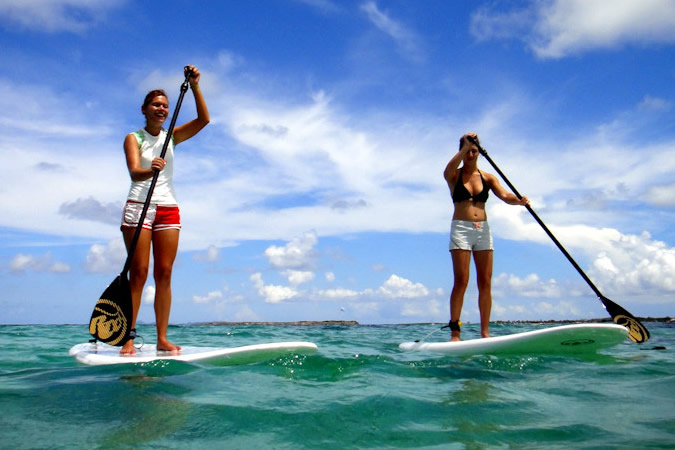 Float to new levels of core strength and serenity as you soak up an idyllic tropical paradise at CostaBaja Resort & Spa's Spring Break Stand-Up Paddle board Yoga Retreat April 6-10, 2015. CostaBaja is a beachfront resort overlooking the crystal-clear Sea of Cortez—known as the "Aquarium of the World" for its rich biodiversity. 
The Spring Break SUP Yoga Retreat at CostaBaja will offer all the benefits of yoga, intensified physically and spiritually by balancing on a stand-up paddle board (SUP) that's floating on the glistening, protected waters surrounding CostaBaja rather than on a traditional mat surface. CostaBaja is the perfect setting for paddleboard yoga, offering an exceptionally serene natural setting, with the mountains and desert flowing into the sea, calm, shallow waters beyond its sandy beach and a protected lagoon providing ideal conditions.
"The retreat will be the perfect opportunity to recharge after a long winter with daily yoga and healthy gourmet meals, as well as the experience of being surrounded by like-minded people and one of the most interesting and idyllic backdrops you can imagine," said lead instructor Michelle Gierst, a long-time surfing and paddle board enthusiast from Southern California who has traveled the globe teaching yoga, Pilate's and FLO YO (floating yoga on and off the water). 
CostaBaja's Spring Break SUP Yoga Retreat includes 5 days and 4 nights in Costabaja's 5-star accommodations, daily yoga & SUP yoga, guided meditation, access to the private beach club, an all-inclusive dining plan that covers all meals and beverages (including open bars inside the hotel), and all taxes and served at the hotel's acclaimed restaurants. Pricing starts at just $1,349 USD per person for double occupancy in an ocean view room with private balcony, or $1,699 to upgrade to single occupancy. An early bird discount of $100 is available if the retreat is booked in full before March 15, 2015. Specially reduced rates for extra nights when booking the yoga retreat are available, as are additional tours and excursions.
In addition to the dream setting, Gierst said, the retreat will feature a dream team of instructors.  Gierst will be joined by co-instructor Heather T. Leo, who has more than 10,000 teaching hours and is brand ambassador for IndoBoard , SUPLove and Wolven Threads. Guest instructor Will Baker, known for his fun and challenging classes, will round out the teaching staff. Gierst, Leo and Baker make an amazing trio team that will enchant you as well as challenge you in every way possible. 
"We teach asana-based flow classes as well as alternate styles of SUP Yoga to tailor your experience" Gierst said.  Additional workshops will 
be offered during your stay at Costabaja include instruction in Slackline walking, Indo Board balancing and Acroyoga partnering.  CostaBaja Resort & Spa is located just 10 minutes south of downtown La Paz, a cultural pearl known as the "City of Peace" that was named a top 10 place in the world to retire by the New York Times. The resort is home to the region's finest destination spa, Mexico's only Gary Player-designed golf course, three pools, a 250-slip double-basin marina and, multiple onsite dining choices that include Steinbecks, CostaBaja's signature restaurant where one of Mexico's top chefs, Alejandro Villagomez, works his culinary magic using local ingredients and seafood caught fresh daily.  Just north of the hotel, lies Isla Espiritu Santo where you'll discover one of the greatest marine reserves in the world, along with the best sport fishing in Baja Sur.
The Spring Break Paddle board Retreat is presented by Retreats Unlimited, an exciting new company crafting unique and transformative and unforgettably fun wellness holidays. For more information, call 877-392-5525 or email Tammy Petersen at Tammy@RetreatsUnlimited.com. 
---