SunRidge Farms Launches New Food Industry-First Products
Organic and natural foods leader adds unique trail mix, cookies and candy
Thanks to SunRidge Farms' new USDA Certified Organic and natural products, eating healthy may also mean eating deliciously. A leading provider of healthy staples, snacks and confections, SunRidge Farms is pleased to launch the industry's first certified organic pectin-based and nutritious gummy worms, natural frosted vanilla star cookies, and a delectable trail mix specially formulated to promote men's health.
 "As one of the early organic and natural food companies in the U.S., we are delighted to provide good-for-you snacks and treats that people enjoy eating," said Mark Devencenzi, National Sales Director. "And, with the added affordability of our bulk products, they can save some money too."     
 Made sustainably, SunRidge Farms' new products are available in convenient and recyclable packaged bins and tubs, and in bulk. Each is vegetarian and contains no unhealthy trans fats, hydrogenated oils, artificial colorings or preservatives.
 Organic Sunny Worms: With 100 percent daily value of vitamins A, C, D and E per serving, these gelatin-free vegetarian gummy worms are bursting with natural fruit flavor.
 Omega 3 Men's Energy Mix: This nut, chocolate, and fruit blend is specially formulated for men, including Zinc, Lycopene and Omega 3's for good prostate and heart     health.
 Frosted Star Cookies: All-natural and delicious real vanilla cookies, available in frosted raspberry, cinnamon, chocolate, peanut butter and mixed varieties.
 SunRidge Farms is debuting several other products at the show, including Organic Get Up & Go Mix and Hickory Smoked Almonds. All products are available online at www.SunRidgeFarms.com and in stores throughout the U.S. and Canada in the next two months. 
---
BIOKLEEN For Environmentally-Friendly household cleaning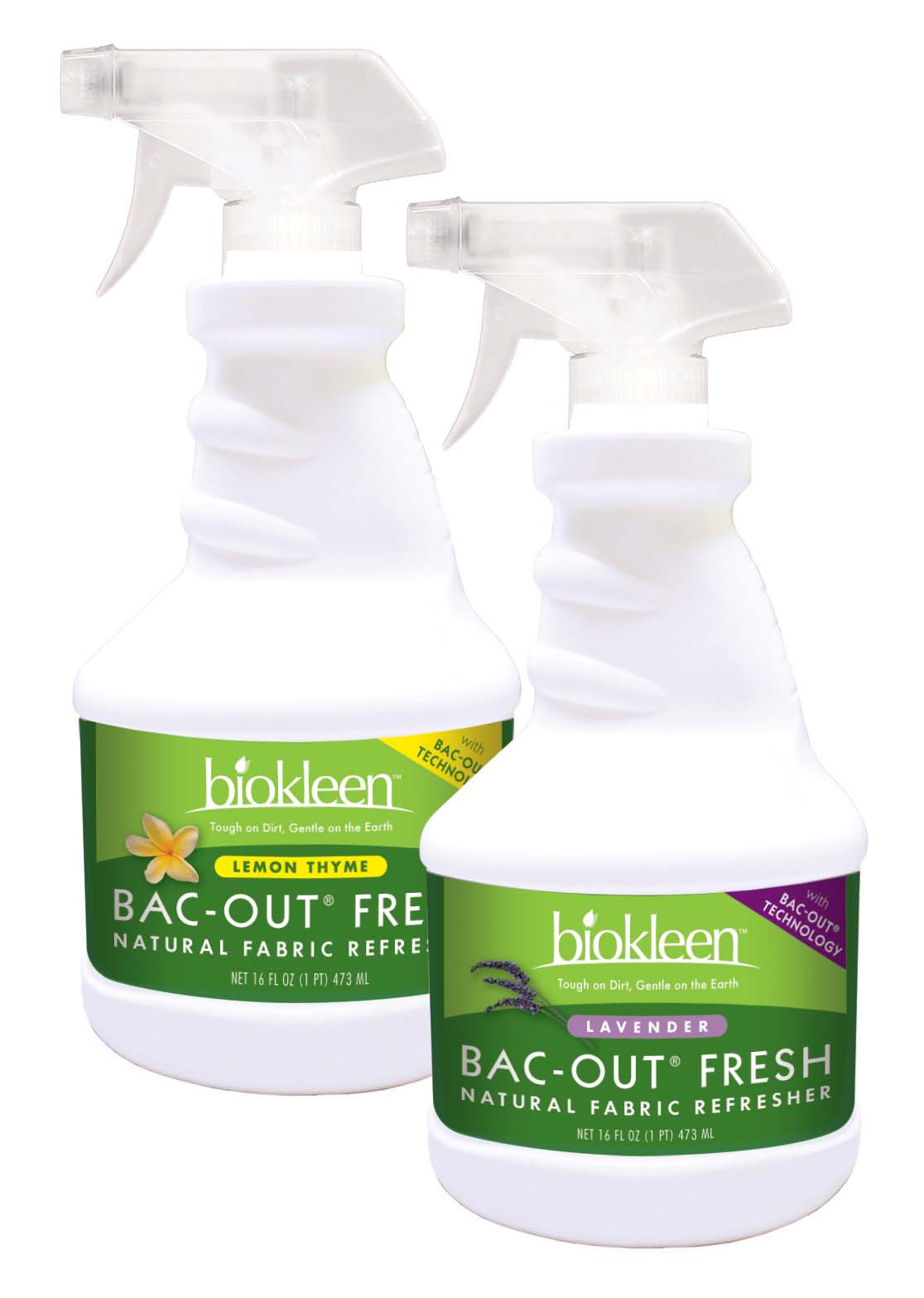 For 20 years Biokleen has been providing fine green cleaning products, and are committed to offering an option to harsh chemicals and synthetic frangrances. They recently announced new products at the Expo West. B ac-Out Fresh: Natural fabric refresher; available in Lavender & Lemon-Thyme. Bac-Out Bathroom Cleaner: Naturally breaks down and removes mold and mildew stains and odors on bathroom surfaces; available in Lavender-Lime; Bac-Out Multi-Surface Floor Clealner: Works on tough dirt, oil, grease, and food particles on floor surface; including laminate, tile and hardwood. Available in Citrus Essence.
The company is based in Vancouver, Washington and their products meet the standards of the Unified Green Cleaning Alliance. For additional information visit:www.biokleenhome.com.
---
JAMBA JUICE KICKS OFF SCHOOL BANANANANZA '09—GIVING BACK TO SCHOOLS, ONE SMOOTHIE AT A TIME

6 Week Promotion Amplifies Jamba Juice's School Fundraising Efforts with 20% Givebacks and Bananaman Community and School Tour

Jamba Juice, the leading provider of healthy, fun and on-the-go food, snacks and beverages, announced today the kick-off of it's latest promotion, School Bananananza '09—a 6 week long program that begins it's year-long efforts to raise over $1 million dollars for schools nationwide.  

 In an effort to support and give back to local schools, participating Jamba Juice locations will sponsor a  "Jamba School of the Week" where, with a flyer, 20% of all sales of any Jamba Juice product will be donated back to that school.  Every week, for 6 weeks, a different school will be showcased—allowing a multitude of schools throughout the country to participate in this exciting promotion. 

 Coinciding with the 20% school give-backs, the Jamba Juice mascot, Bananaman, will be road-tripping across the country in his Jamba Bananavan—making guest appearances at schools and local events, encouraging communities to show their support of schools by sippin' on Jamba Juice smoothies.  Passing out school flyers, smoothies, coupons and Summer-hire applications (Jamba has approximately 4,000 positions to fill!),  Bananaman will represent healthy, happy fun everywhere he goes—he may even challenge you to a dance-off!

 "Jamba Juice has been an avid supporter of school fundraising for years," said James White, CEO at Jamba Juice. "The School Bananananza '09 is Jamba's way of involving schools across the country, with the goal to raise dollars for programs where funds may be lacking.  We work hard to promote a healthy, active, give-back to the community lifestyle, and that's what the Bananananza is really all about."

Bananaman will kick off his tour in Los Angeles on April 14.  To see where Bananaman is on the road, follow him on Twitter at @Jamba Bananaman, check out photos and blogs on the Jamba Juice Facebook page and witness live from the road videos on YouTube.

 In addition to the School Bananananza '09, Jamba Juice offers several other fundraising/partnership opportunities for local schools.  To find out more, visit your local Jamba Juice and ask about fundraising. 


---
WISP Colgate Gives Travelers A Gift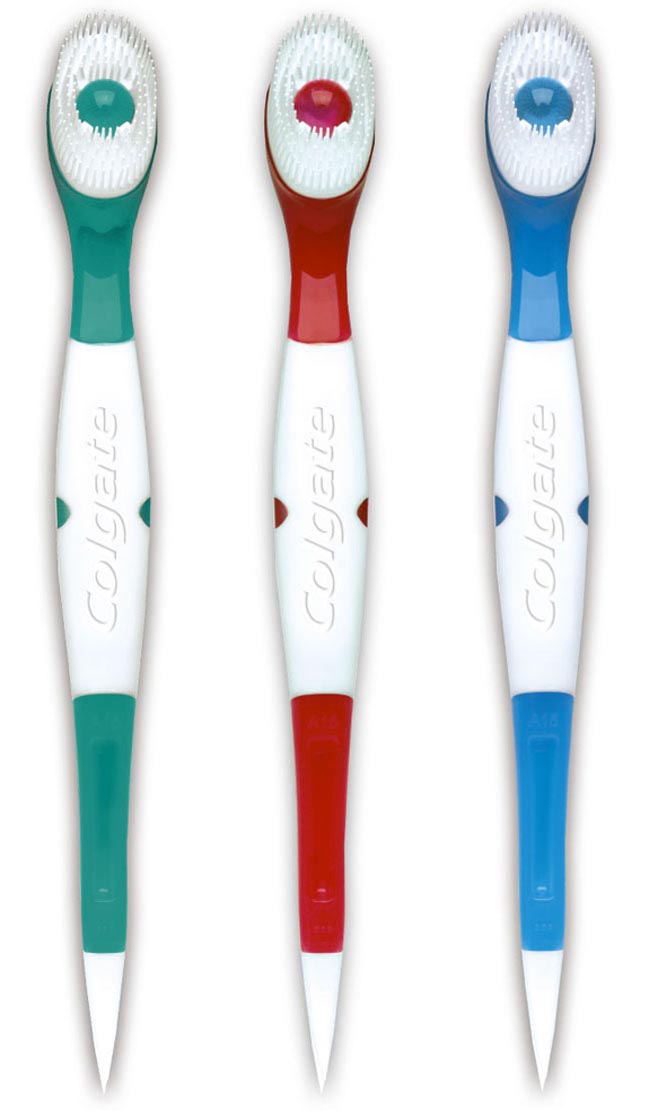 The new pop in your purse or pocket Wisp mini-brush with freshening bead comes in colors and flavors, including peppermint. Each packages contains 4 brushes, and the end is a cool tooth pick. Happy Flying with this new gem.
---
New film offers wisdom on struggling health care system: "Food Matters"

A provocative new documentary available in the U.S. and Canada today has a message for a struggling health care system and those who aim to reform it: food matters. The film "Food Matters" teaches viewers about foods, supplements and detoxification processes that have been proven to prevent, arrest, and even reverse diseases like diabetes, cancer, heart disease, high blood pressure and depression. "Food Matters" also addresses shortsighted agricultural practices, known pharmaceutical dangers, and lifestyle choices that impact our health, and reveals safe, affordable and effective natural approaches to treating the most common and chronic problems.

Nutritionists-turned-filmmakers James Colquhoun and Laurentine ten Bosch have produced a bold new film featuring leaders in nutrition and medicine from around the world who provide inspiring solutions and new approaches to disease.

"Modern medicine has led us to seek out a pill for every ill, but there are steps we can take as consumers that have been scientifically verified to help us heal ourselves," said Colquhoun. "We're not suggesting that pharmaceutical drugs don't have their place, it's just that many people are not aware of the positive impact alternative treatments can have on their health."

"There are simple lifestyle changes that we as individuals can make to combat serious illness, and with access to solid information, people invariably make better choices for their health," said ten Bosch.

"Food Matters" reveals specific foods and supplements that have been proven to have health benefits for a variety of common conditions, such as Vitamin C, cashews and even raw chocolate. Experts featured in the film, such as Andrew W. Saul, Ph.D., author and natural healing specialist with more than 30 years experience; nutritionist David Wolfe; and cancer specialist Dr. Dan Rogers offer health, wellness and nutritional advice to help viewers take immediate action.

Another of the film's experts Charlotte Gerson, founder of the nonprofit Gerson Institute dedicated to Gerson Therapy, an alternative, non-toxic treatment for cancer and other diseases, claims that a normal, healthy body has such powerful defenses that it cannot and will not develop cancer or any other chronic disease.

At a time when our struggling health care system is under scrutiny, and national health care reform is urgent, "Food Matters" aims to step in where "Sicko," Michael Moore's attack on the American health care system, stopped short. Colquhoun and ten Bosch hope "Food Matters" will educate people about ways to prevent illness, rather than encourage them to rely on a system already in crisis to treat symptoms once illness takes hold. "It's about education, not just medication," said Colquhoun.

"Food Matters" is currently available on DVD ($25) and for viewing online through the film's website www.foodmatters.tv and at select retailers in North America.

Advance Praise for "Food Matters"
"Thought provoking, informative, and compelling, this film matters." (Rory Freedman, coauthor of New York Times bestseller "Skinny Bitch")

"Anyone who is serious about their health needs to see this stunning film." (Christiane Northrup, MD, author of "Women's Wisdom")

"Outstanding." (John Robbins, author of "Diet for a New America")

"Food Matters is a must-see for those looking to take control of their health." (John Gray, Ph.D., author of New York Times bestseller "Men are from Mars, Women are from Venus")

About James & Laurentine
After studying nutrition through the Global College of Natural Medicine in California, James Colquhoun and Laurentine ten Bosch realized that the health challenges within their own families were in fact a very real representation of what was happening the world over. They set out on a path to evaluate alternatives to empower themselves, their loved ones and others, minimize health care costs and reduce the demands on our already overburdened health care system. In the process they formed a production company to create, direct and produce the feature film "Food Matters." The Food Matters duo has independently funded the film from start to finish in order to remain as unbiased as possible, delivering a clear, concise and hard-hitting message to the world: Food Matters.

---
SIP FOR THE CURE

TEAS BENEFIT SUSAN G. KOMEN FOR THE CURE

HONOR NATIONAL BREAST CANCER AWARENESS MONTH, OCTOBER 2009

 

The Republic of Tea adds two new flavors, Red Cherry White Tea and Pomegranate Vanilla Red Tea to its popular SIP FOR THE CURE COLLECTION, benefitting Susan G. Komen for the Cure and honoring the 2009 National Breast Cancer Awareness Month.

In addition to Red Cherry White Tea and Pomegranate Vanilla Red Tea, the brand's signature SIP FOR THE CURE COLLECTION includes original favorites, Pink Lady Apple Green Tea, Pink Lemonade Green Tea and Pink Grapefruit Green Tea for a total of five exclusive teas created to support the fight against breast cancer.

For every tin of SIP FOR THE CURE tea sold, The Republic of Tea proudly contributes $1 to Komen for the Cure and .36 for every Traveler's Tea Tin sold.

 SIP FOR THE CURE teas are sold separately, available in tins containing 50 all natural, unbleached, round tea bags, suggested retail prices range from $10 to $15, depending on the flavor.  Refillable Traveler's Tins contain six tea bags are also available, suggested retail prices range from $4.25 to $5. visit www.REPUBLICofTEA.com or call 1.800.298.4832.

 
---
---