HEALTH MINDED  .   .   .

PATIENTS IMPRESSED WITH OUTSTANDING ORTHOPEDIC SERVICES AT NEW FASTTRACK WALK-IN CLINIC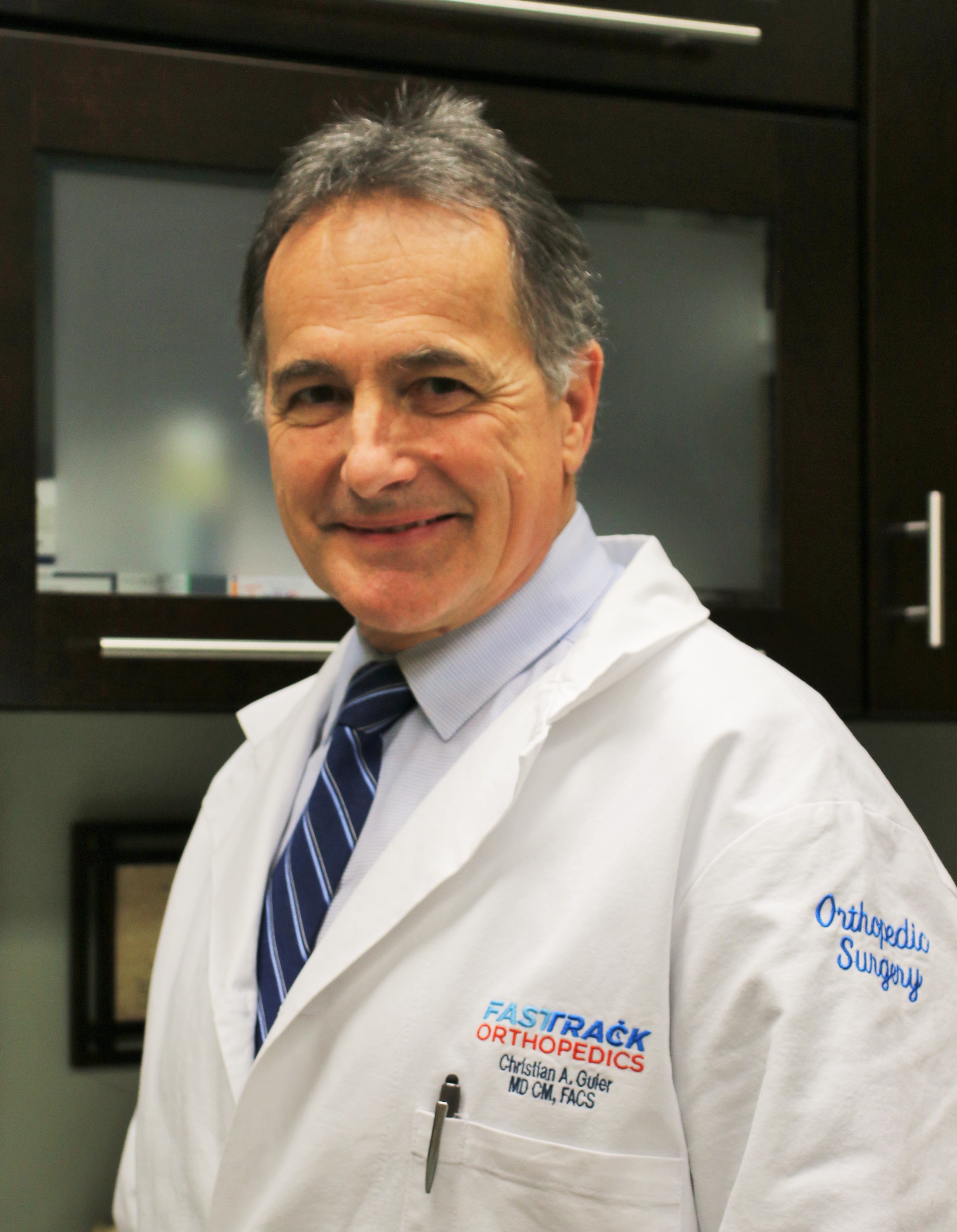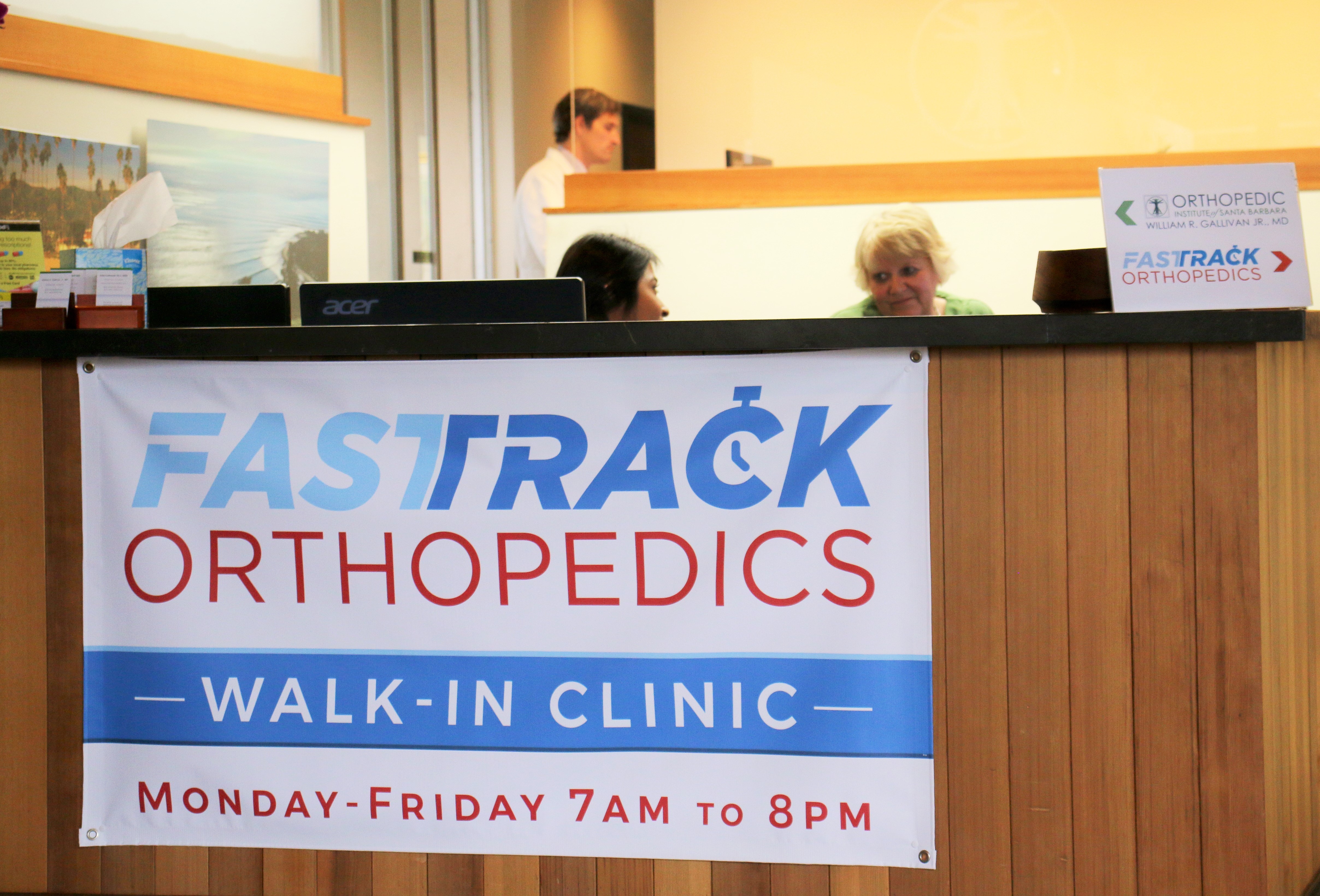 Christian A. Guier, MD, CM, FACS has joined William R. Gallivan, Jr. MD at the Orthopedic Institute of Santa Barbara where he is now directing the newly opened FastTrack Orthopedics Walk-In Clinic at 320 West Junipero Street, located conveniently across the street from Cottage Hospital ER. The FastTrack Walk-In Clinic offers time-saving and expert professional solutions for treating conditions that occur as a result of injury to the locomotor system, as well as soft tissue injuries including lacerations and contusions.
FastTrac is utilizing four exam rooms, an X-ray room complete with a diagnostic ultrasound and fluoroscopy (live X-ray) unit for evaluation and recommendations following diagnostics, as well as the existing physicians' office. The X-ray room complete with a diagnostic ultrasound and fluoroscopy unit will offer evaluation and recommendations following a concussive type injury as well as examination and evaluation of acute low back pain. The clinic offers the ability to triage, evaluate and treat injuries with diagnostic accuracy, using the history and physical exam model complemented with diagnostic X-ray and ultrasound evaluation finalized with an assessment and a comprehensive treatment plan.
Patient's who have visited the FastTrack Walk-In Clinic following its opening last month say they are impressed with the swift, thorough and excellent care available and welcomed an opportunity to provide testimonials on their positive experience with Christian Guier on the clinics website. Guier is a graduate of McGill University Medical School in Montreal Canada, and his 36-year history in orthopedic surgery from Montreal to San Francisco, as well as ongoing physician and surgeon services to the French National Ski Team – World Cup Circuit are impressive. While in Wyoming Dr. Guier administered care to the Jackson Hole Grizzlies and Jackson Hole Moose semi-pro hockey teams. The new doctor in town is board-certified, holds numerous honors and awards and has held appointments on countless boards & committees over the years, and says he is enjoying his work with local patients in the first FastTrack Orthopedics Walk-In Clinic in Santa Barbara.
"After a recent motorcycle accident, I went to FastTrack to seek treatment for a broken bone. In doing so, I avoided the long wait of the emergency room and received specialized orthopedic care by Dr. Guier and Dr. Gallivan. A full-errvice walk-in orthopedic clinic that provides x-rays, diagnosis and treatment is a remarkable alternative to an emergency room or urgent care. I highly recommend FastTrack!" reported John B.
Rosalie Frances, a regular patient of OISB sought help from Dr. Guier for severe knee and hip pain and said she was amazed at the highly professional, efficient and effective care she recieved during her visit. What would have taken half a day at the emergency room only took two hours with immediate attention upon arrival, plus diagnosis and treatment.
Both Dr. Christian Guier and Dr. William Gallivan have worked in disaster relief situations (in Haiti), and have a commonality in experience working in medically deprived and serious need situations that seemed to indicate a perfect fit for a partnership in this FastTrack medical venture. "This seems like a situation that was meant to be from my first meeting with Bill Gallivan. The more we talked the more it seemed like a win-win for everyone. I am happy to be working with Dr. Gallivan and his professional team at OISB," said Dr. Guier.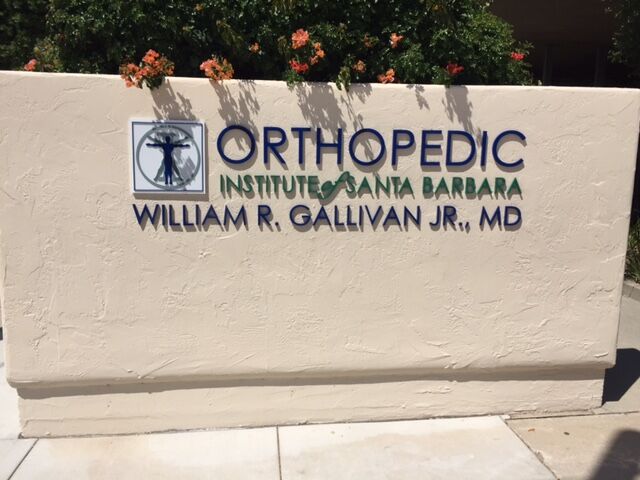 Doctor William R. Gallivan, Jr. is a board-certified, fellowship trained orthopedic surgeon with 25 years experience providing top quality sports medicine and superior orthopedic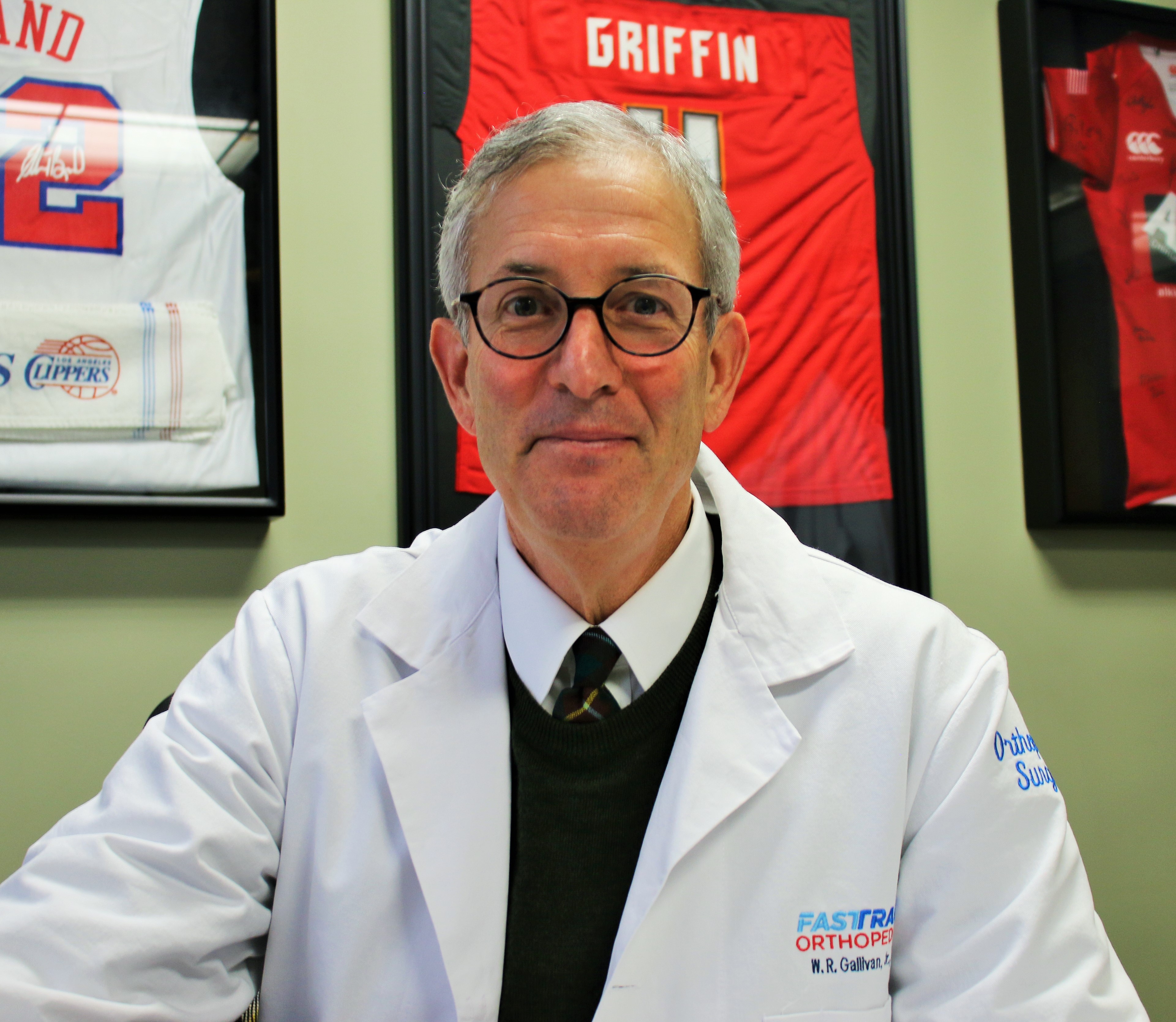 surgery services in a professional, compassionate and timely manner. Since opening his practice in 1992, he has focused on sports medicine and total joint replacement, and has offices in Santa Barbara and Solvang. He was the first surgeon on the West Coast to use Computer Assisted Surgery (CAS) to perform hip resurfacing. He also utilizes Navigation for the minimally invasive total hip and knee replacement surgeries he performs. With a comprehensive approach, he has developed a Rapid Recovery program. This protocol has enabled the vast majority of his patients to leave the hospital after one day. For information on Orthopedic Institute of Santa Barbara visit www.gallivanmd.com.
The first area FastTrack Orthopedics Walk-In Clinic has been created because unexpected injuries happen, and when they do the walk-in clinic offers immediate care for fractures and sports trauma or minor to serious injuries for adults and children at Orthopedic Institute Santa Barbara, where board-certified orthopedic surgery and sports medicine services are available with on-site X-ray availability. Costs are commensurate with the usual and customary accepted charges for services billed to insurance carriers. These are not billed at emergency room rates, but rather, orthopedic clinic rates. There is no facility fee charge for the services provided. FastTrack charges a flat rate and accepts and submits claims to all Insurances, Medicare, and others. The clinic hours are Monday to Friday 7:00 am to 8:00 pm. Please call 805-220-6020 for Saturday hours visit www. FastTrackOrthopedics.com.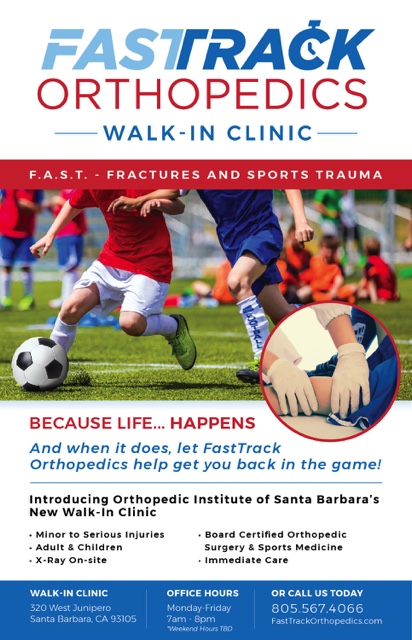 __________________________________________________________________
___________________________________________________________________

Ridley-Tree Cancer Center at Sansum Clinic
540 W. Pueblo Street -
Santa Barbara
,
CA
93105
---