HEALTH MINDED   .    .    .
ARTHRITIS FOUNDATION 38th TASTE OF THE TOWN
Chic Connoisseurs' Circle Gala Arthritis Foundation Dinner & Rivera Park Tasting A Huge Success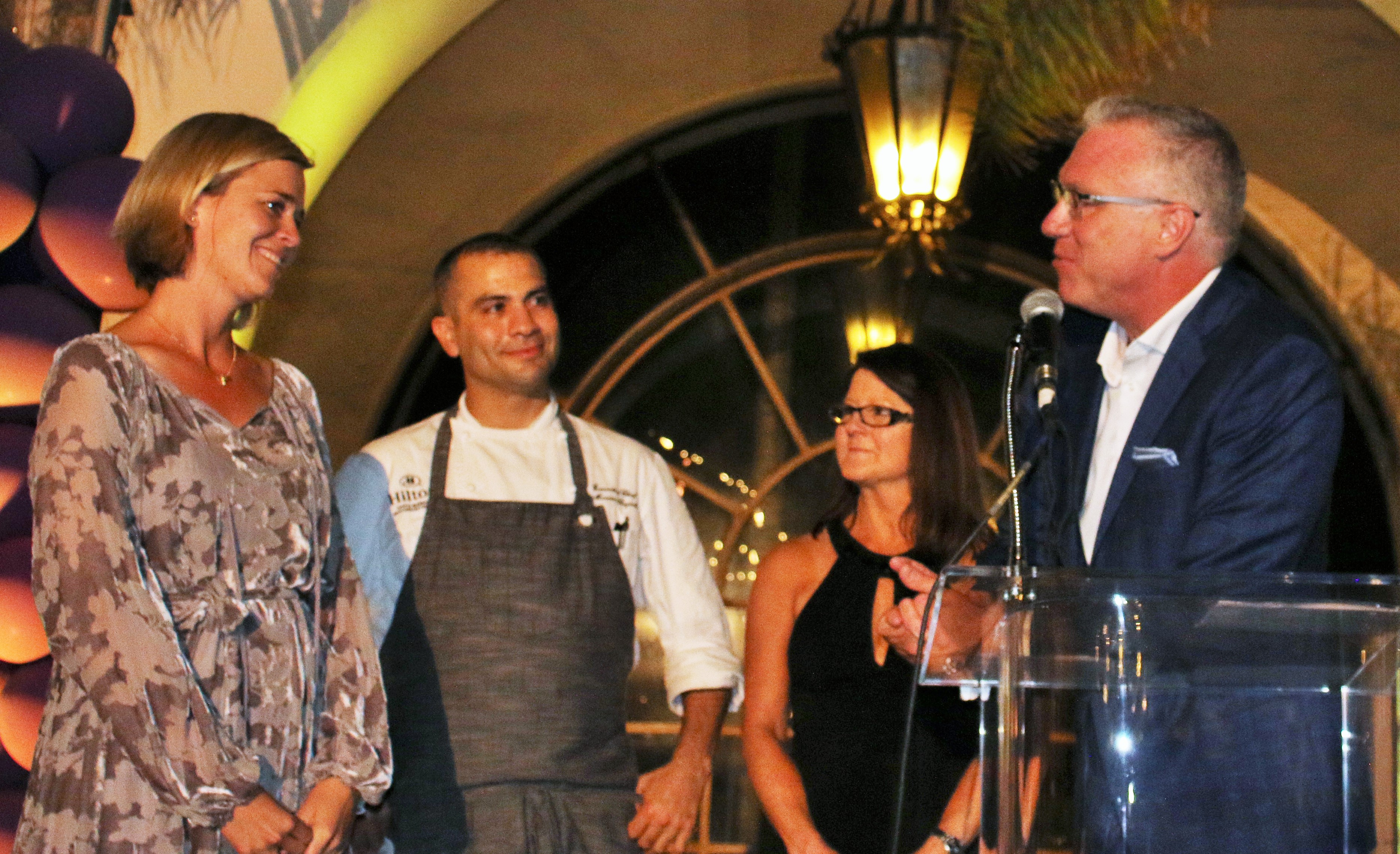 Kudos to the 2019 Gala Chef & Honorees

by Bonnie Carroll
The Connoiseur's Circle Gala Dinner at the Hilton Santa Barbara Hotel was a full evening of delicious enjoyment, from the dinner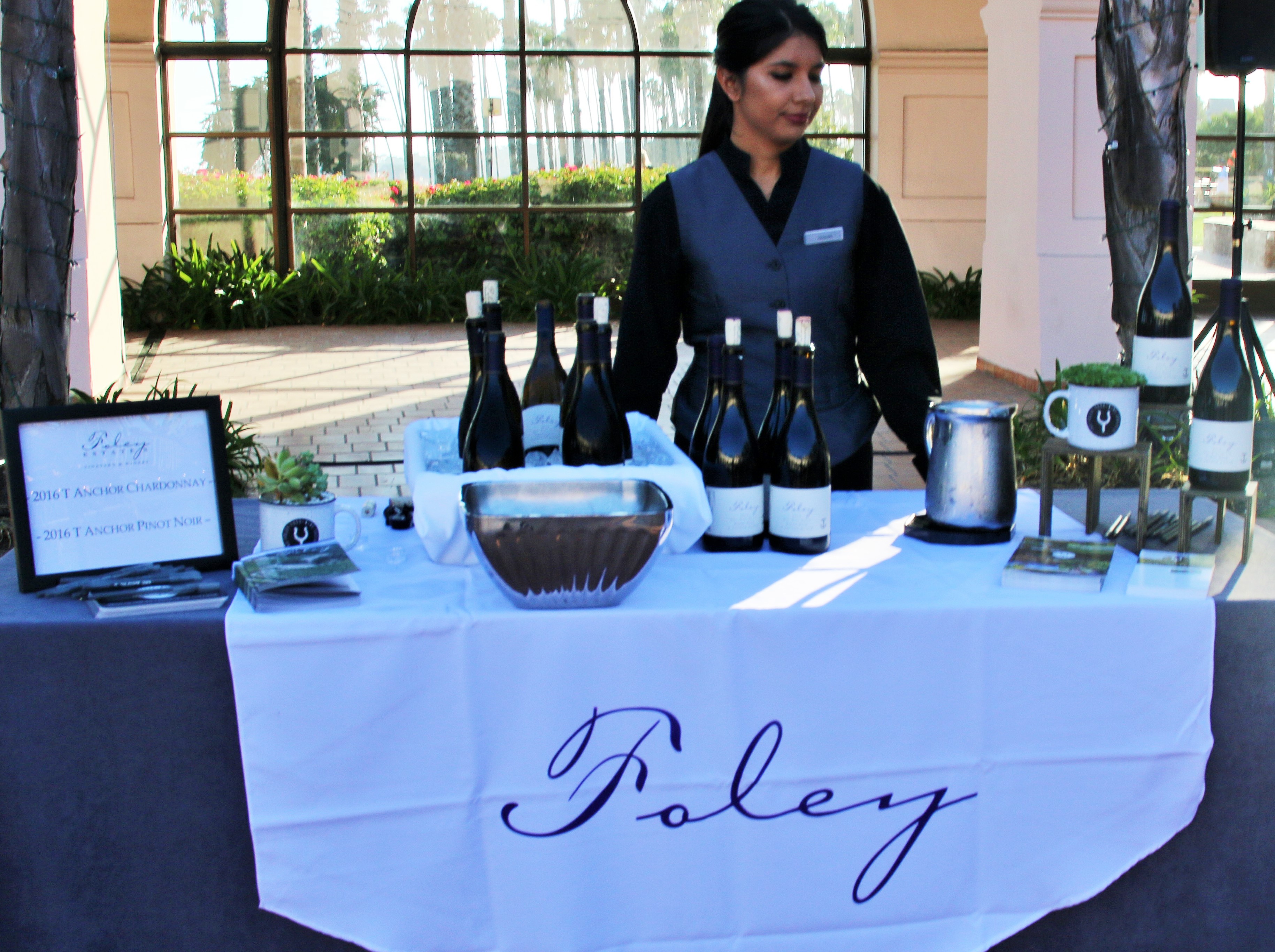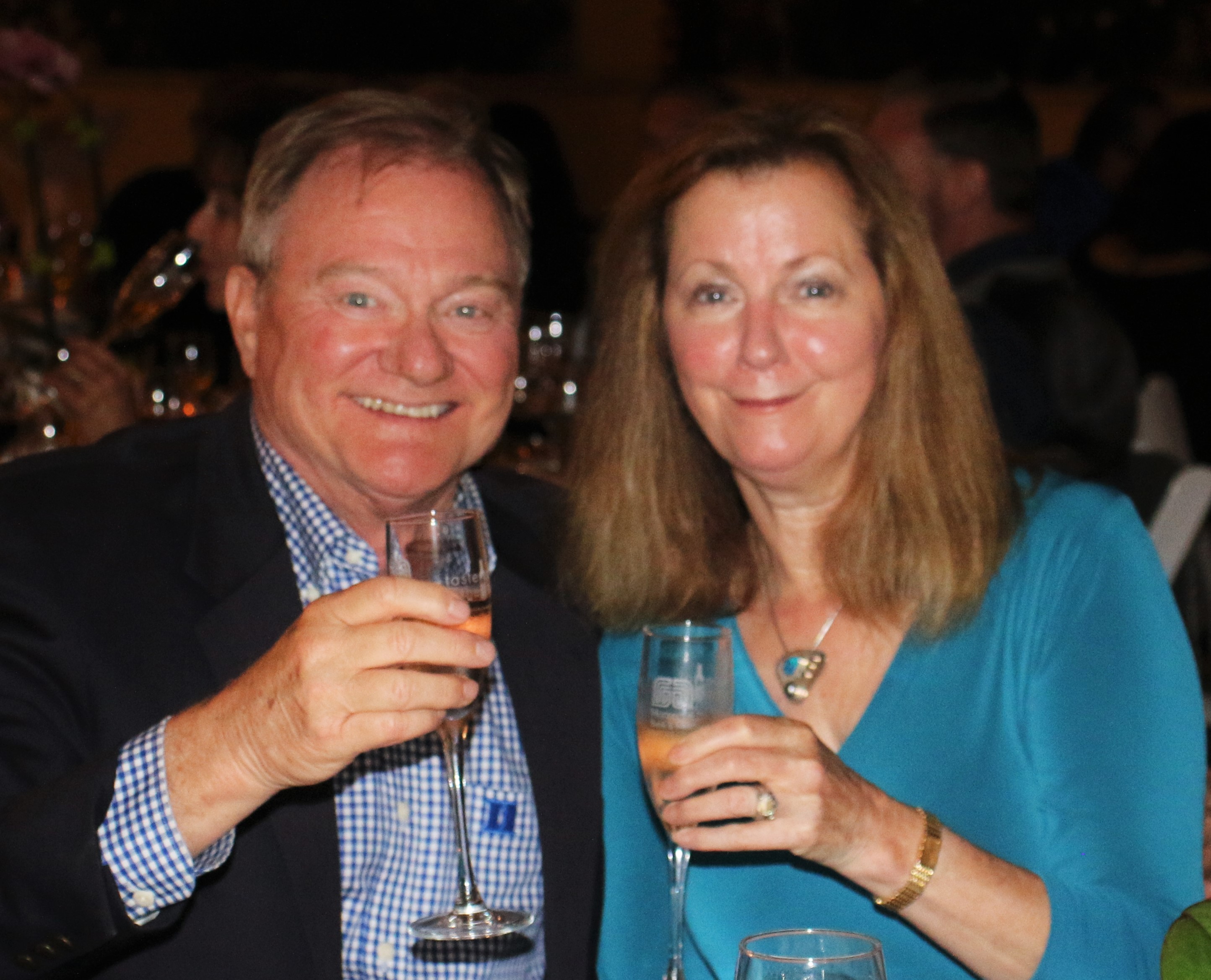 prepared by the Executive Chef to an exciting auction, followed by dancing and merry making. Board members greeted guest attending the gala in the rotunda for sponsor wine and hors d'oeuvre before the sit down dinner where DJ Darla Bea music tied everything together beautifully. 2019 Culinary Honoree Executive Chef was Santa Barbara Hilton Resort Mossin Sugich. Prior to joining Hilton Santa Barbara Beachfront Resort, Sugich served as Executive Chef at the Santa Barbara Yacht Club, and Executive Sous Chef at El Encanto Hotel & Resort, Four Seasons Resort The Biltmore Santa Barbara and San Ysidro Ranch Hotel & Resort. So many great friends attended this year to enjoy Taste of the Town.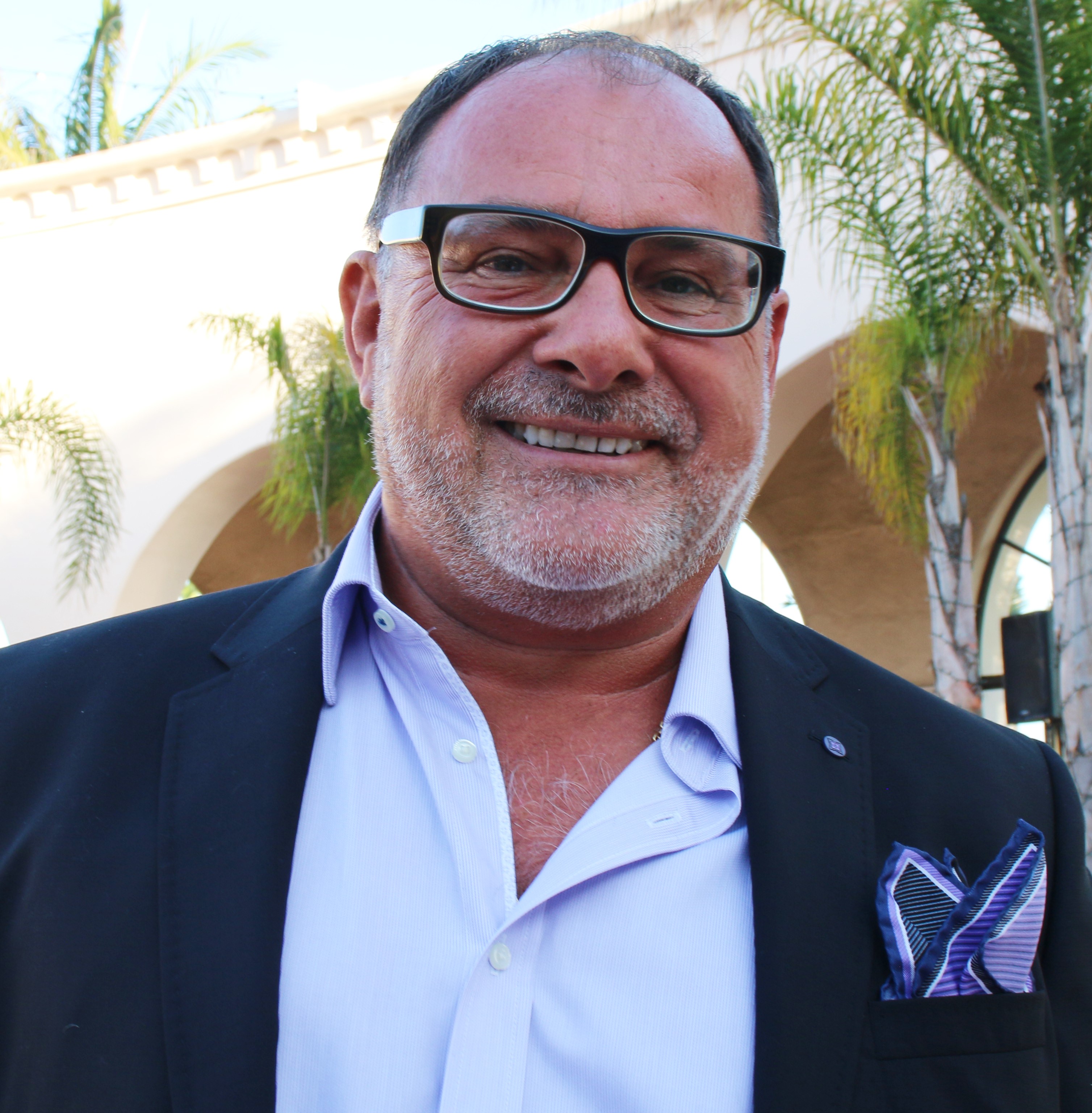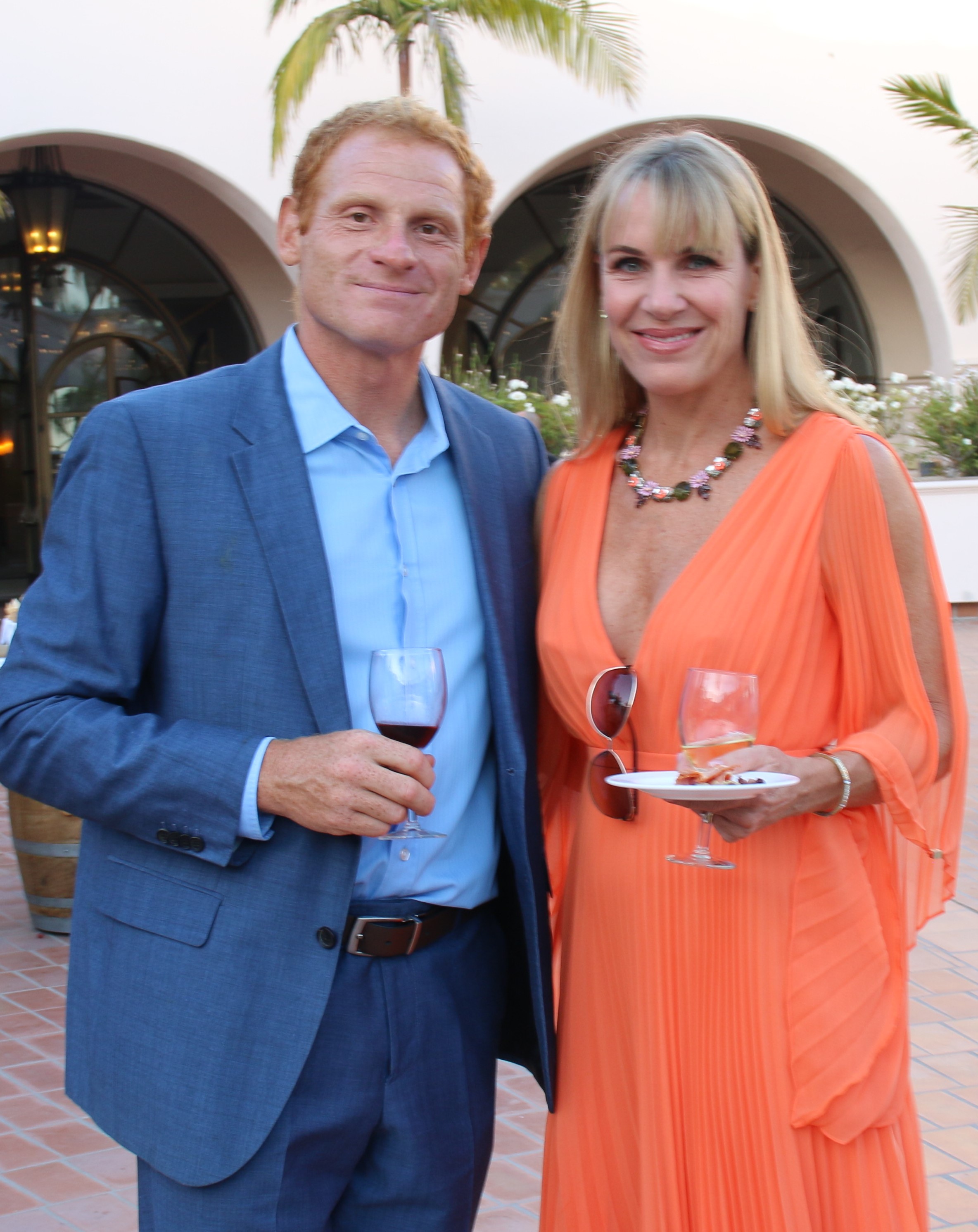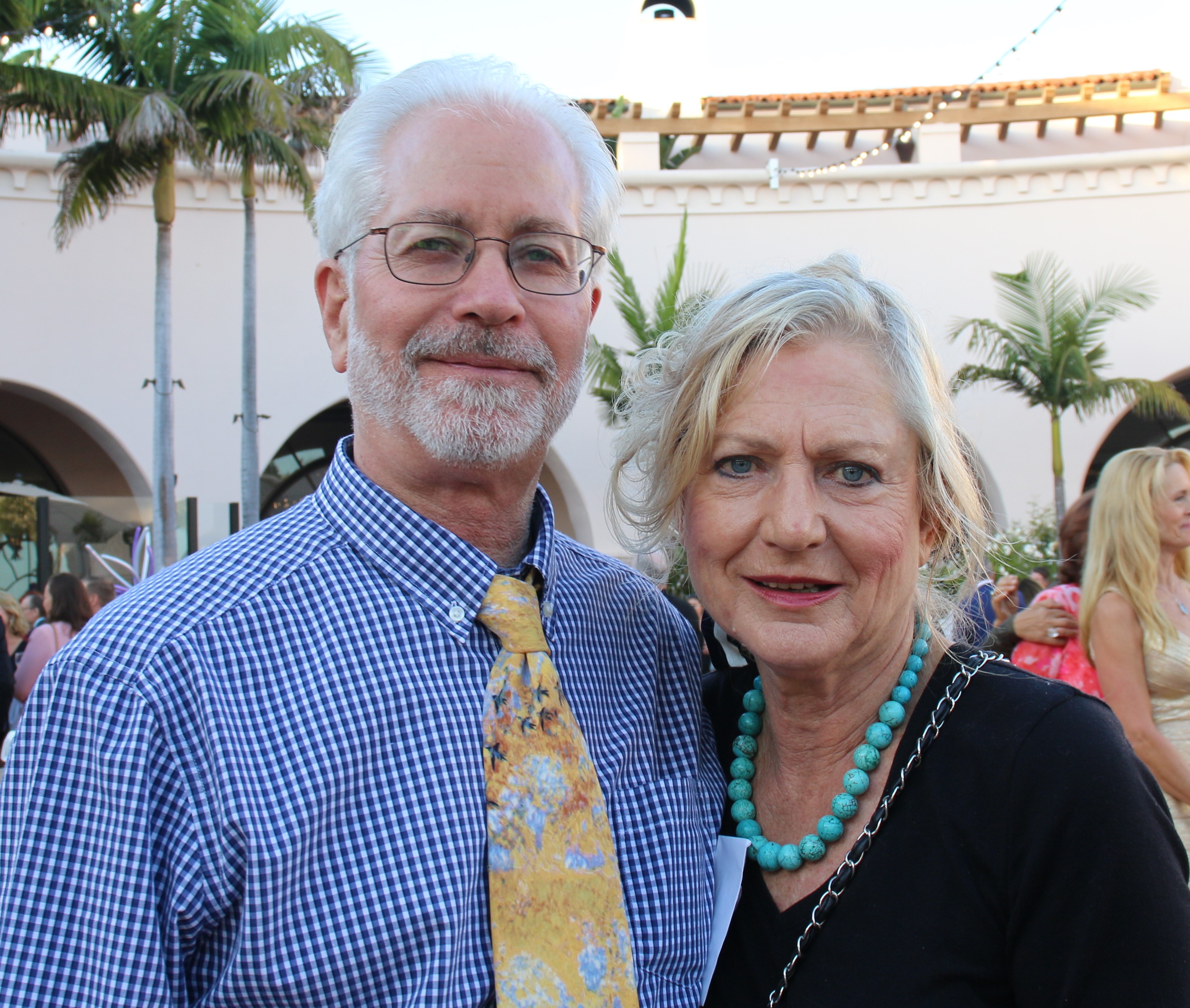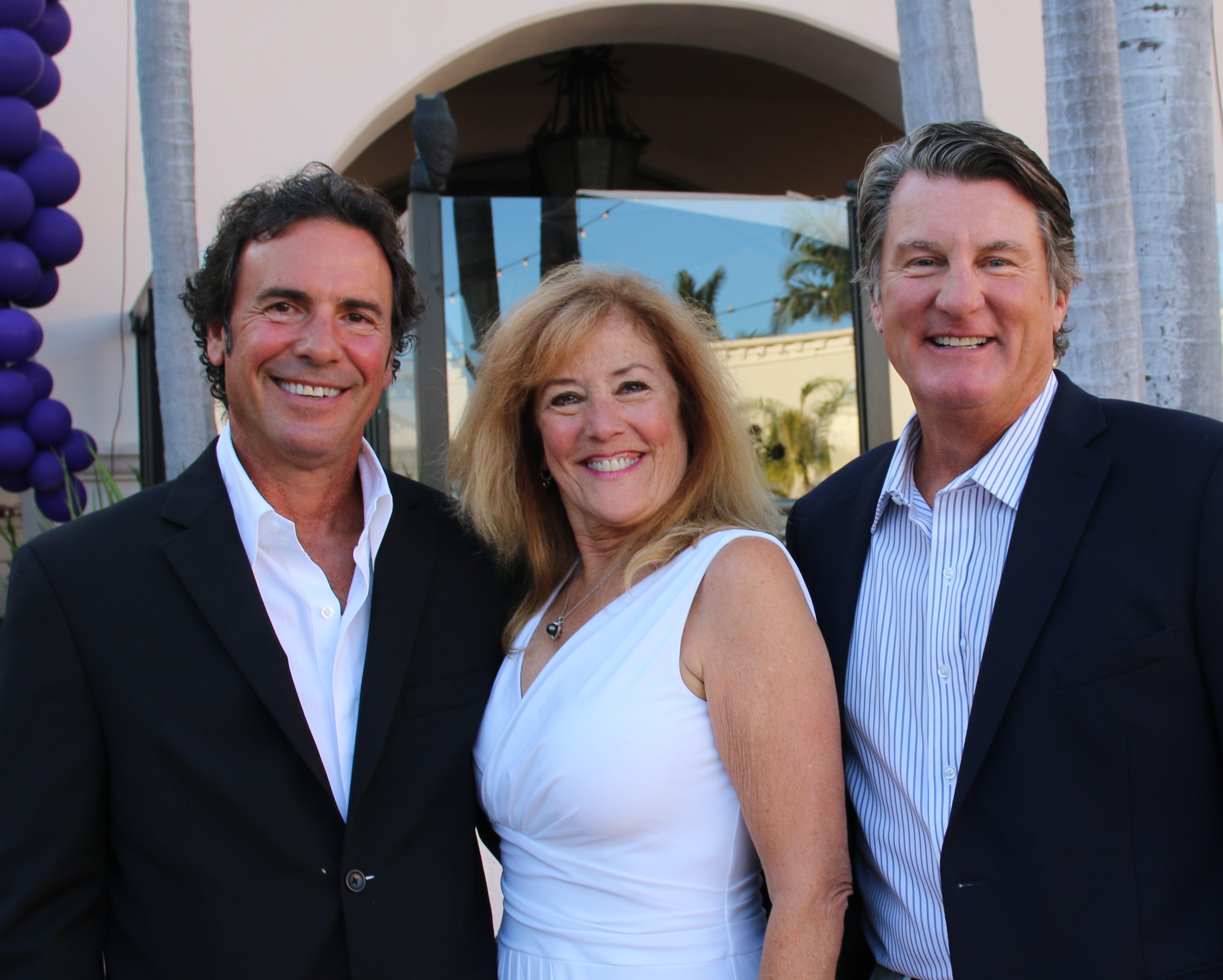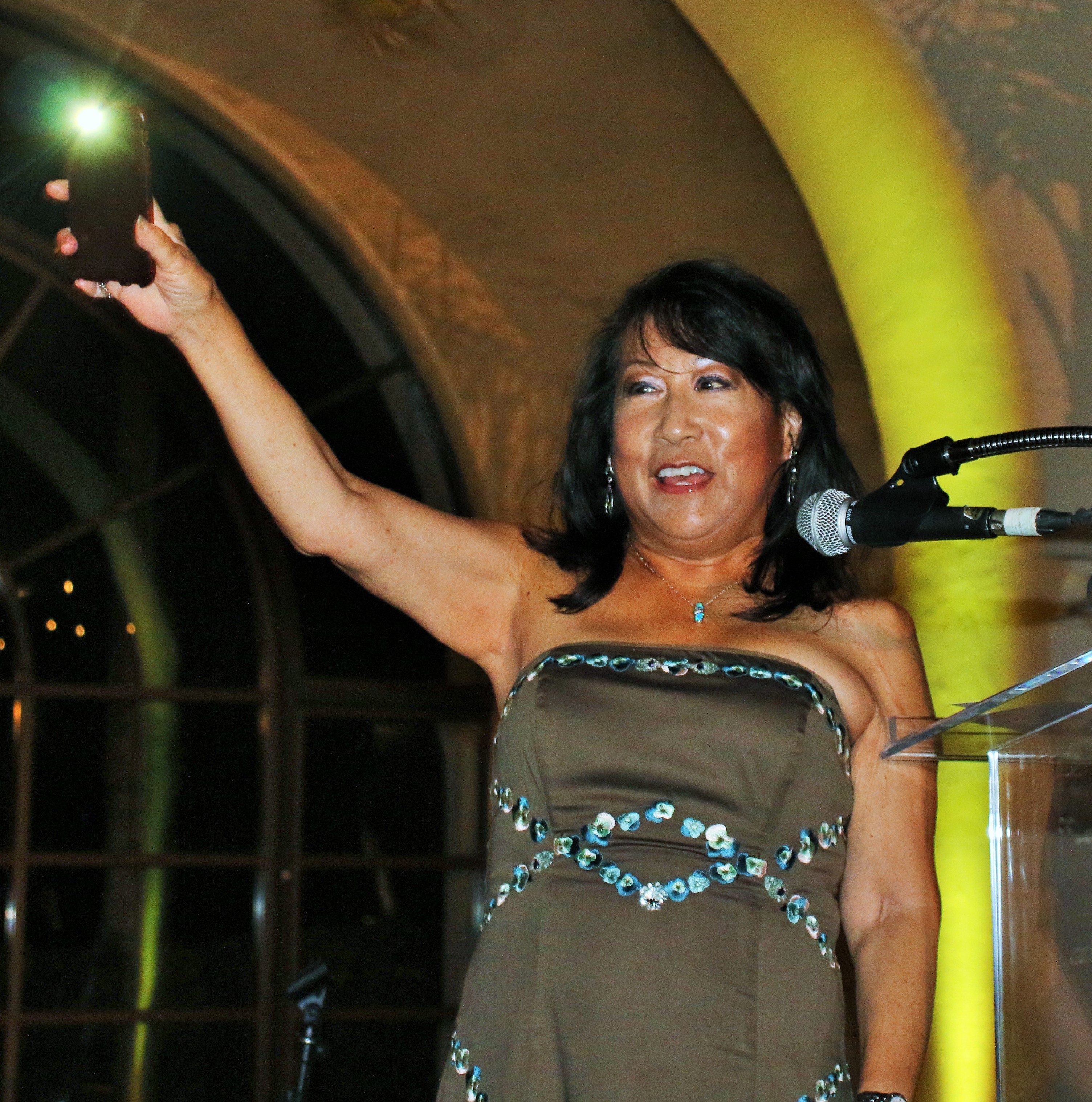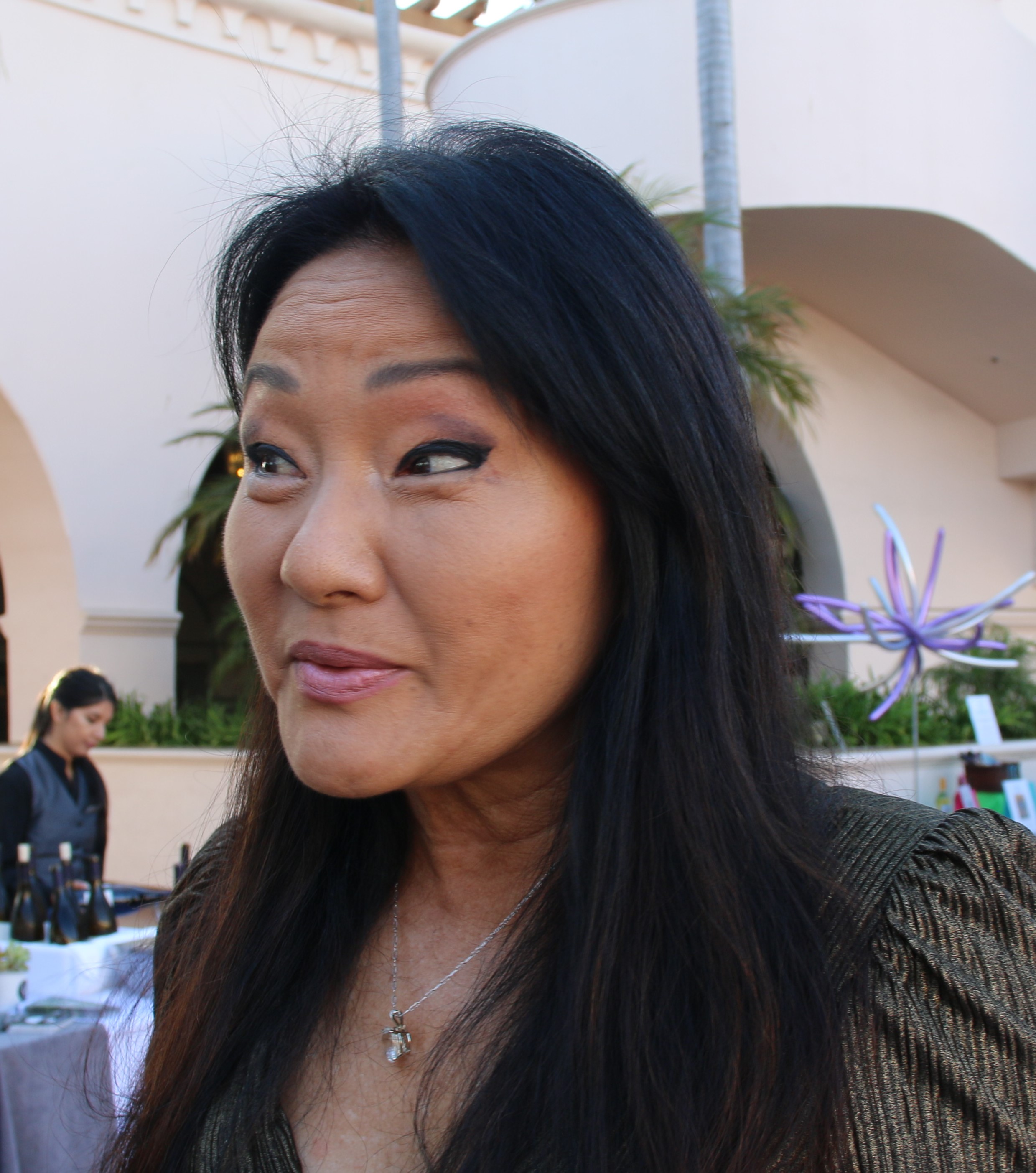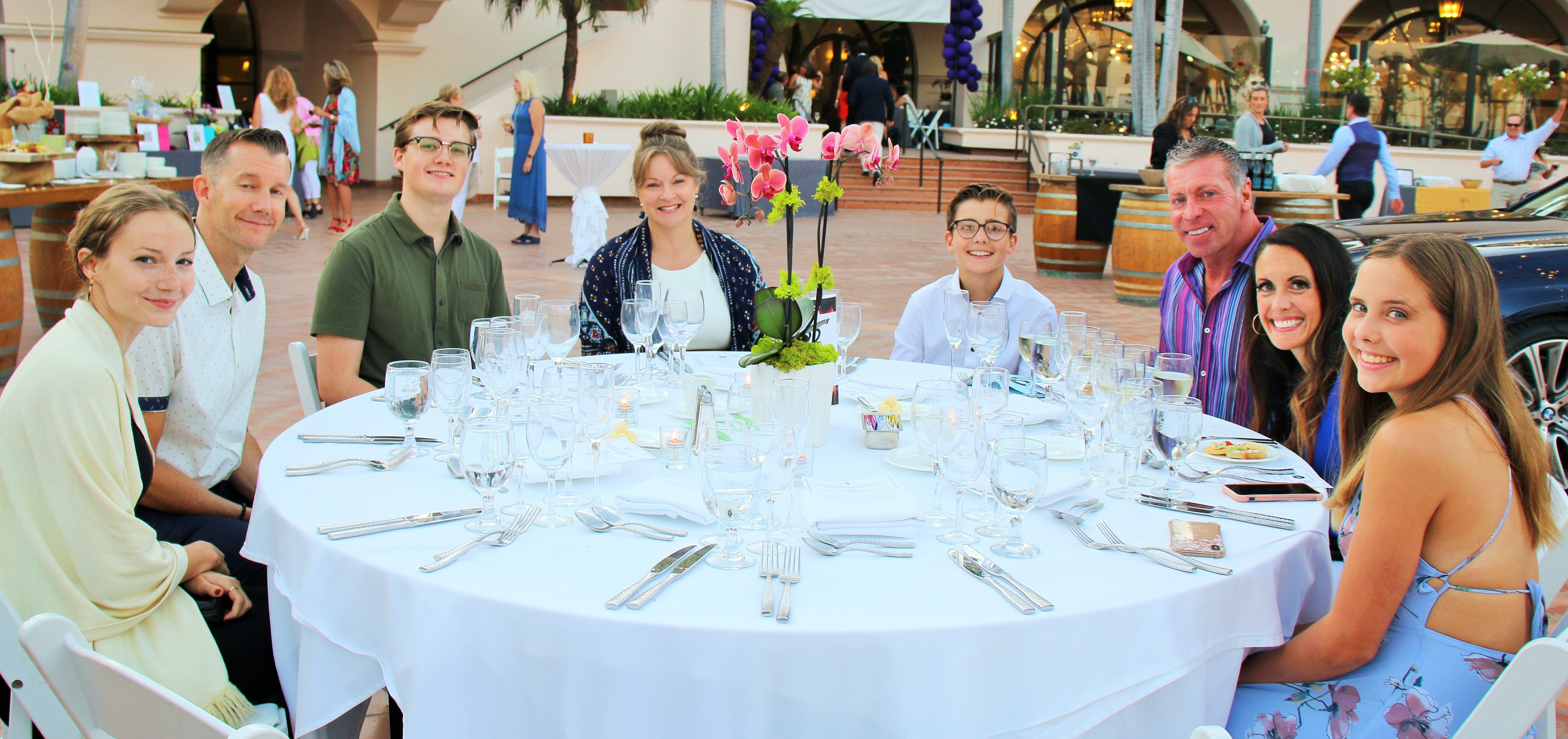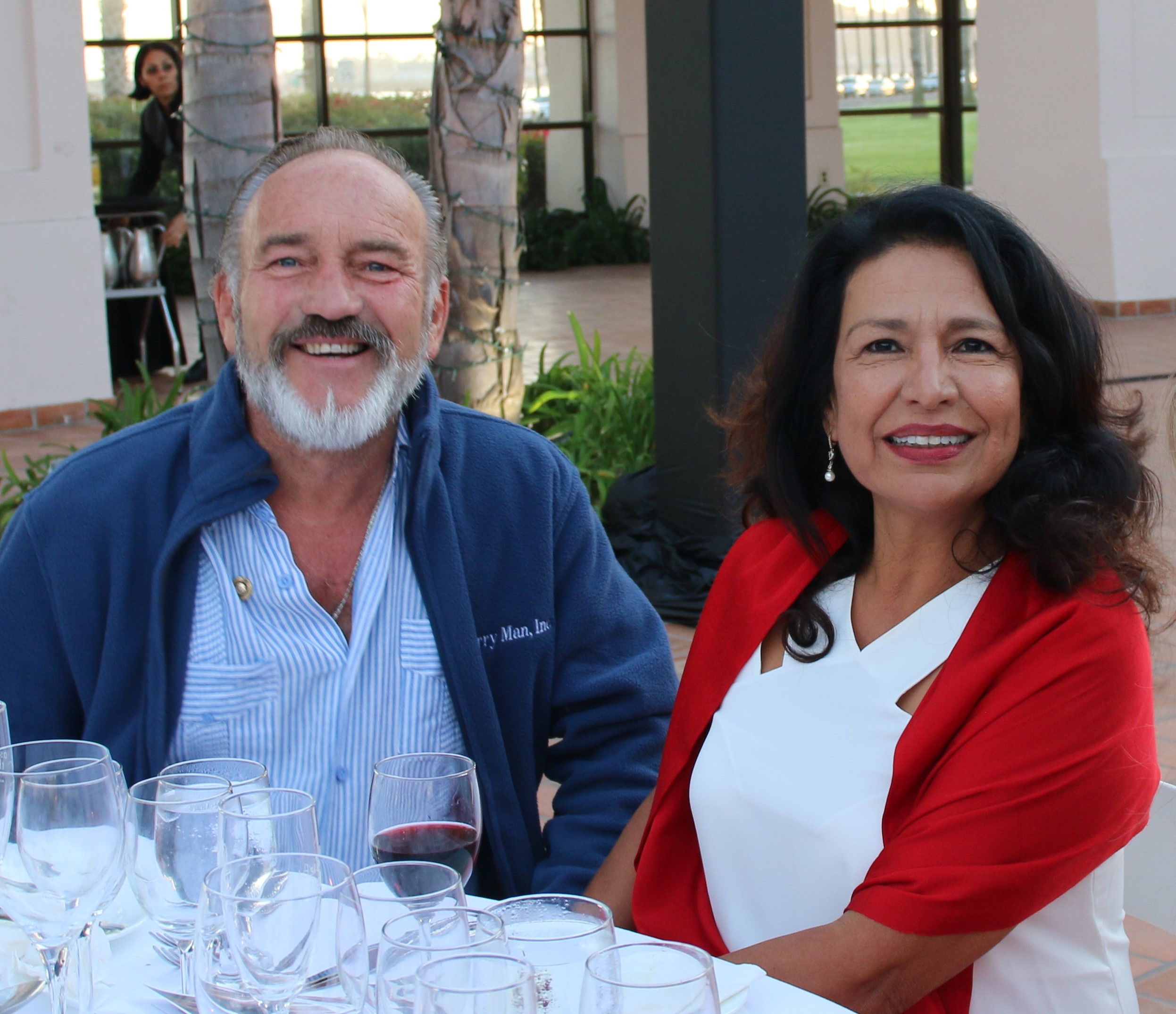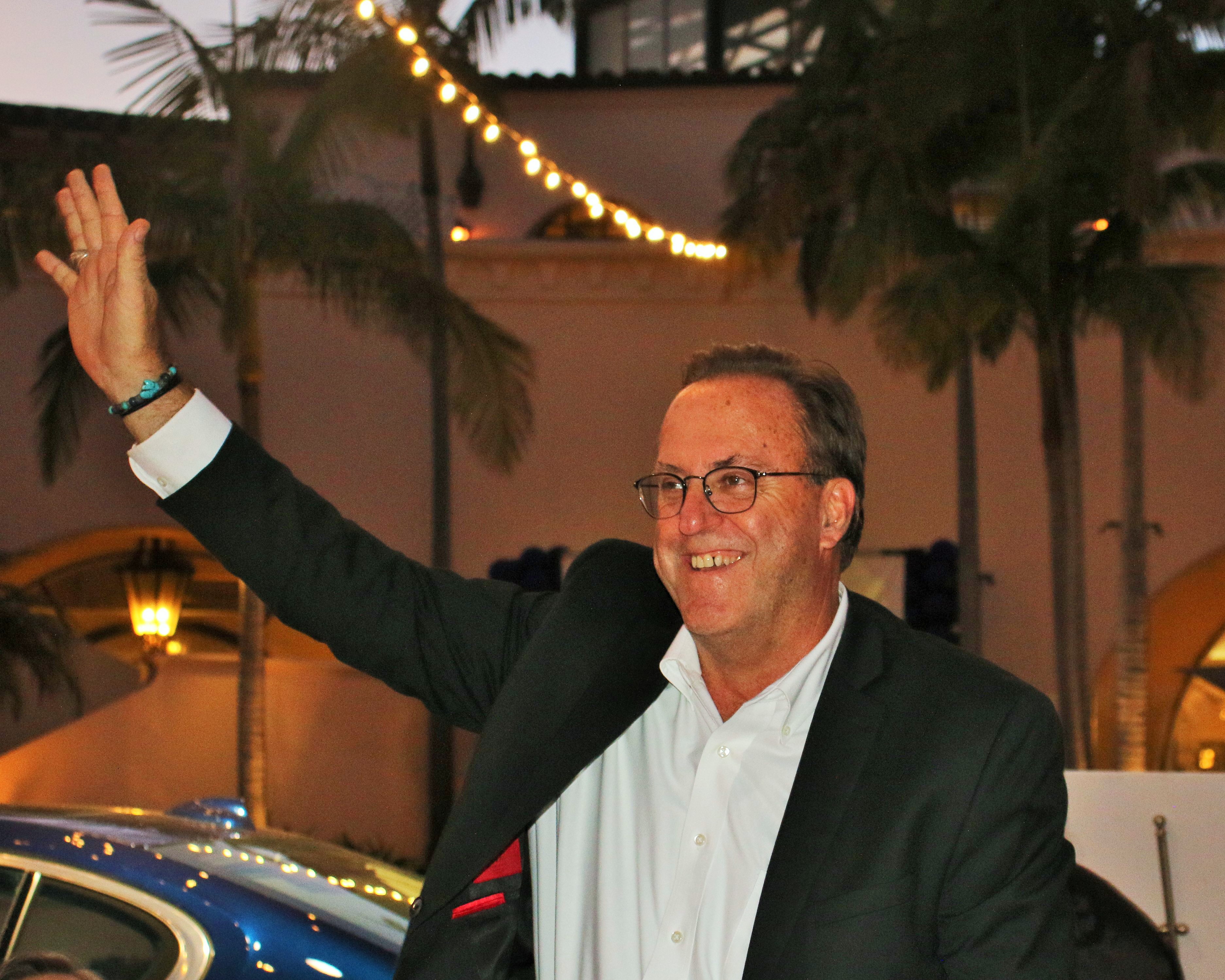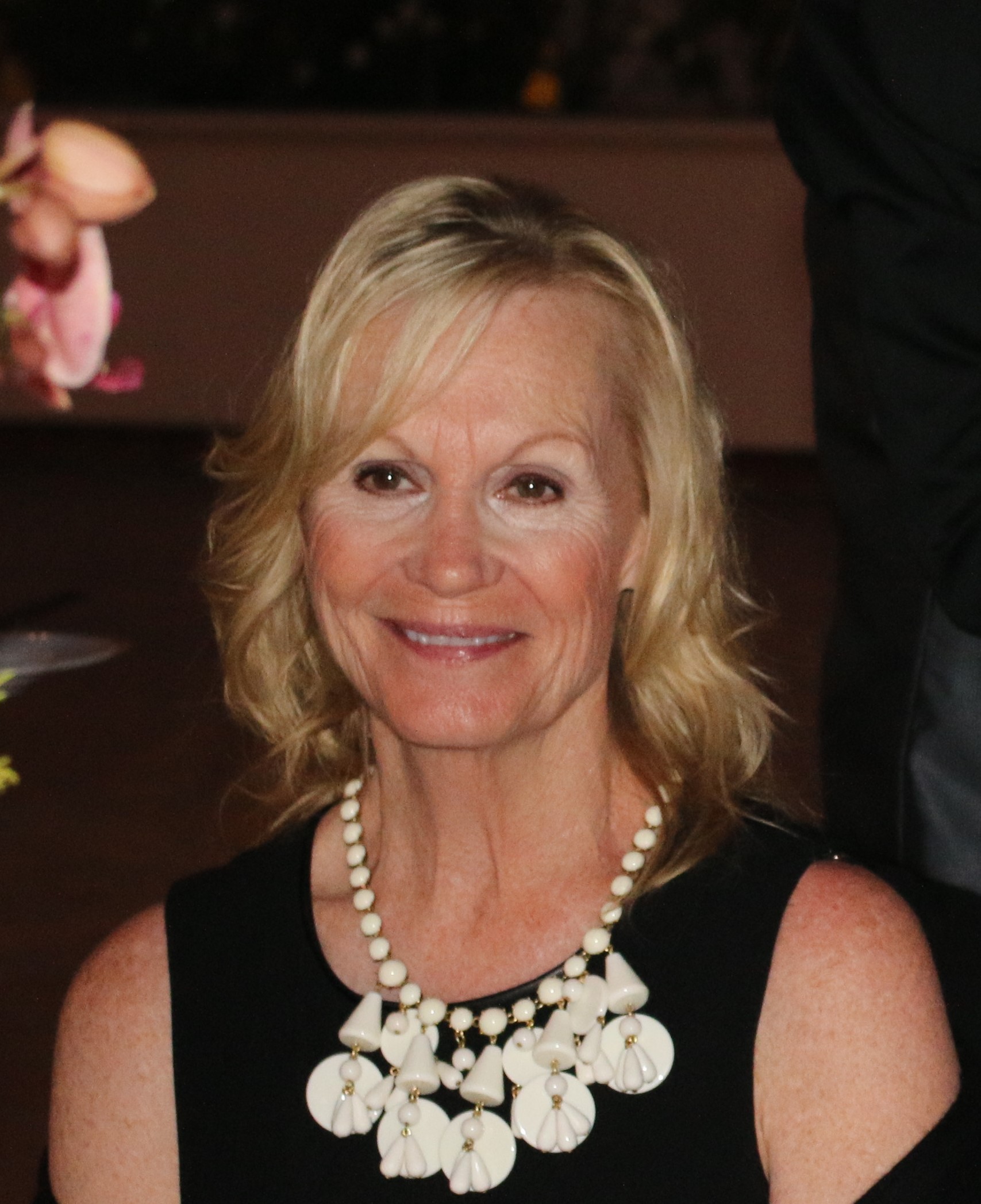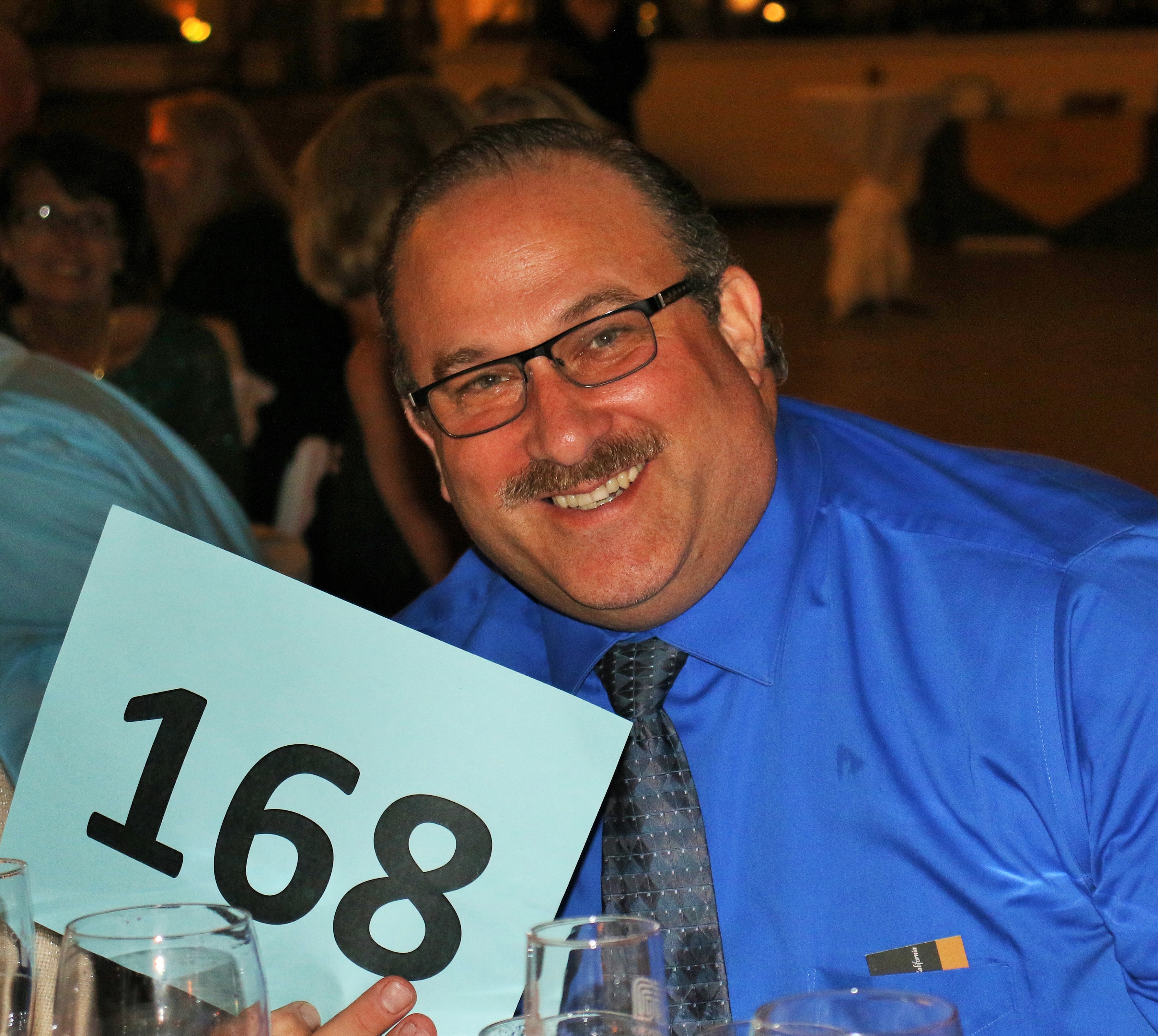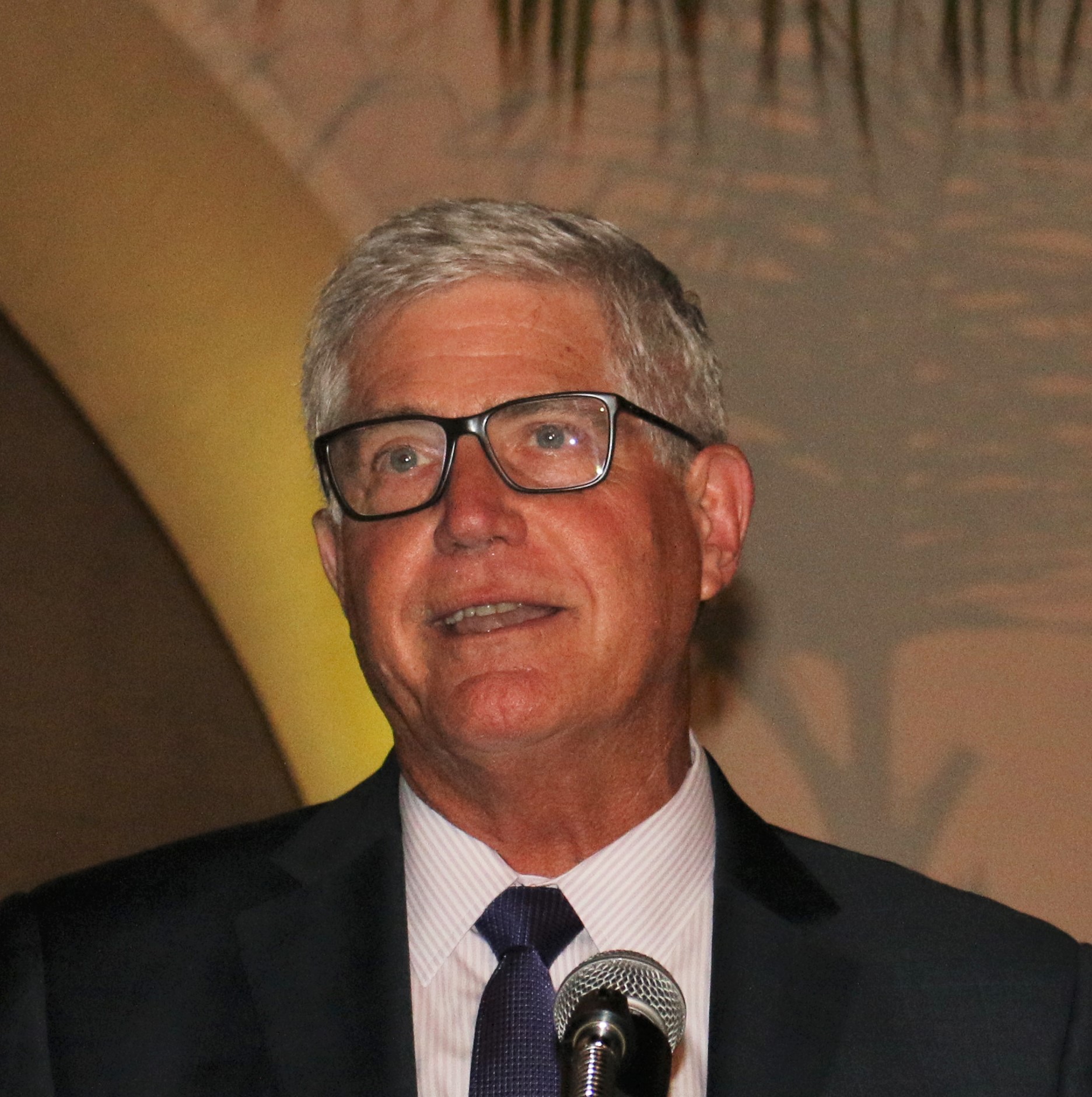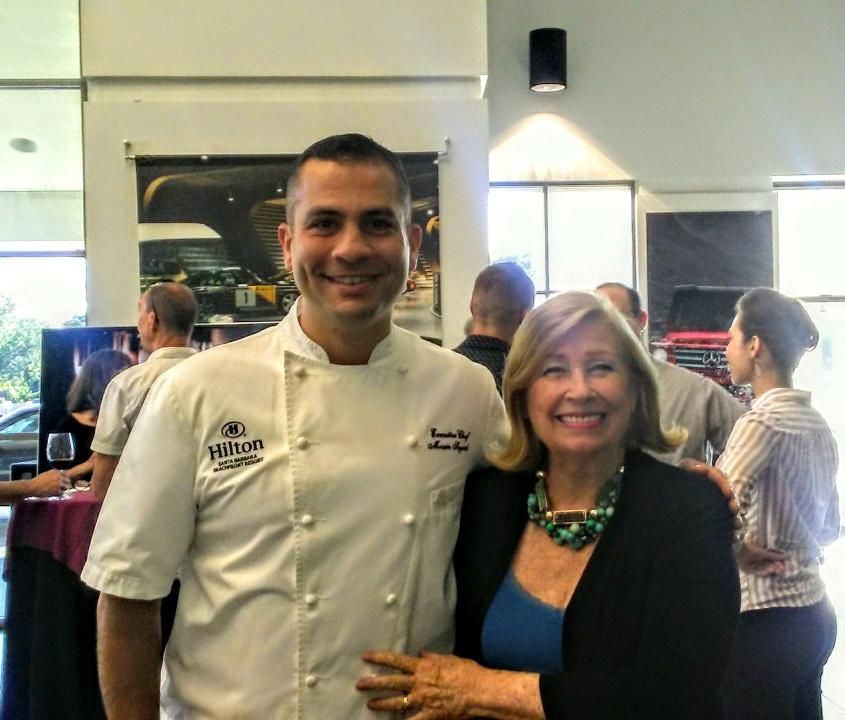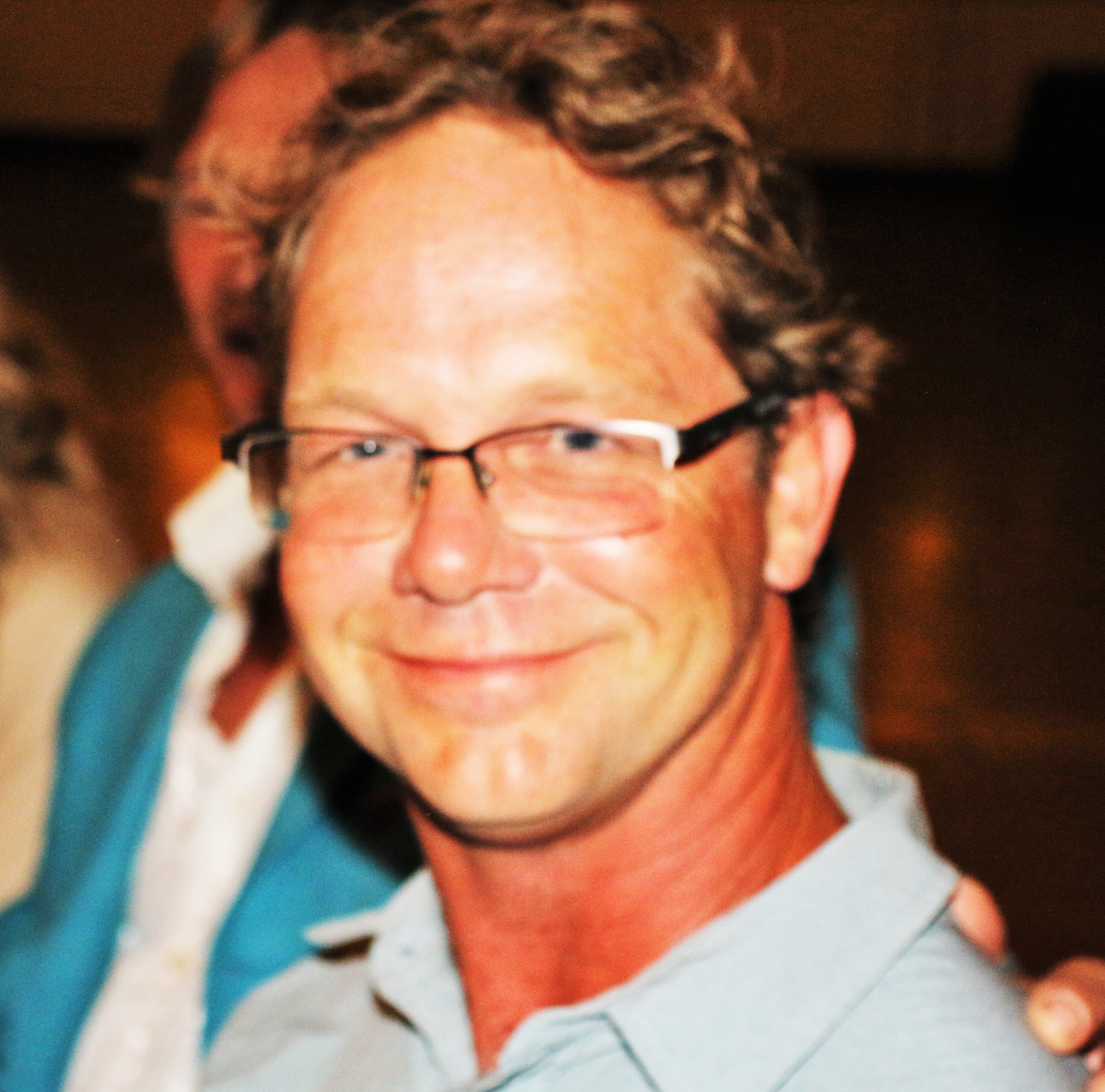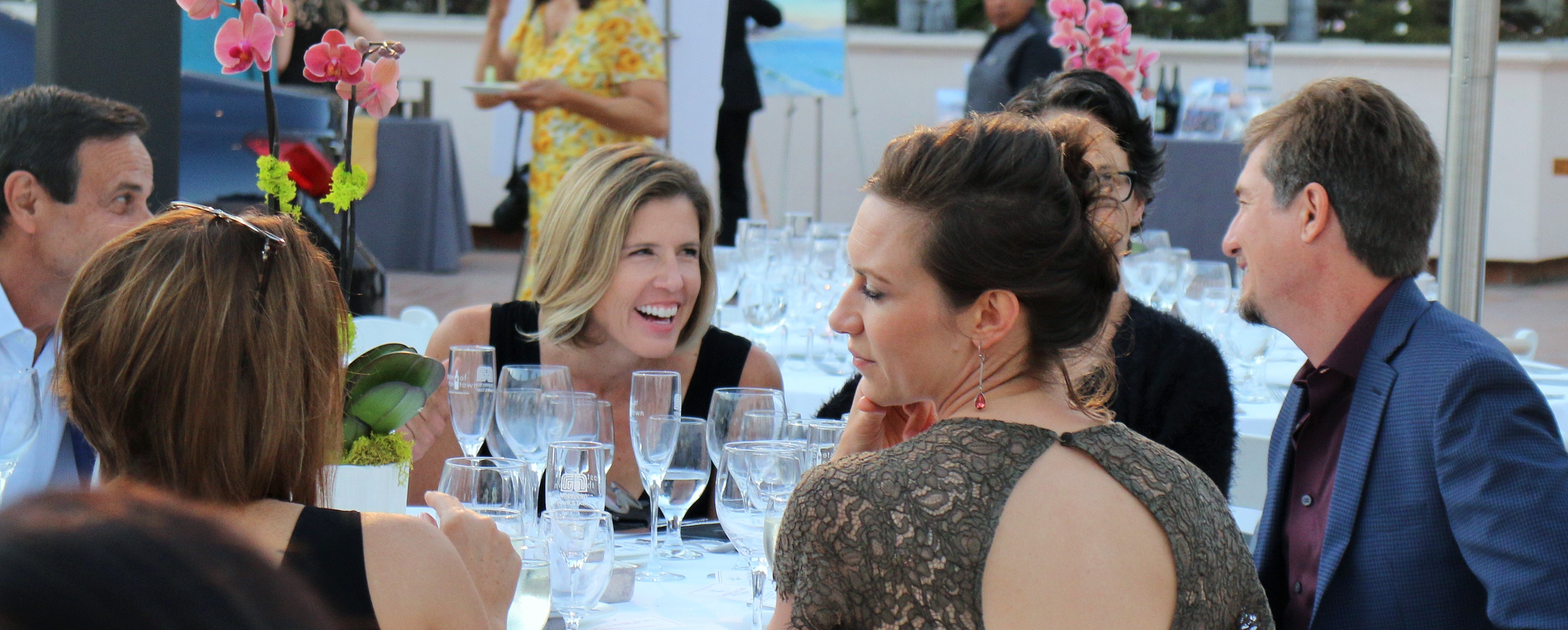 On Sunday at Riviera Park the Annual Taste of the Town was overflowing with guests who enjoyed tastes and sips from the best area restaurants, caterers, vintners, beer & ale purveyors surrounding the plaza fountain. The auction offered outstanding items of all varieties for guests to bid on  and live jazz entertainment by the David Tovar Trio was a perfect musical touch to the afternoon in the psrk ambiance.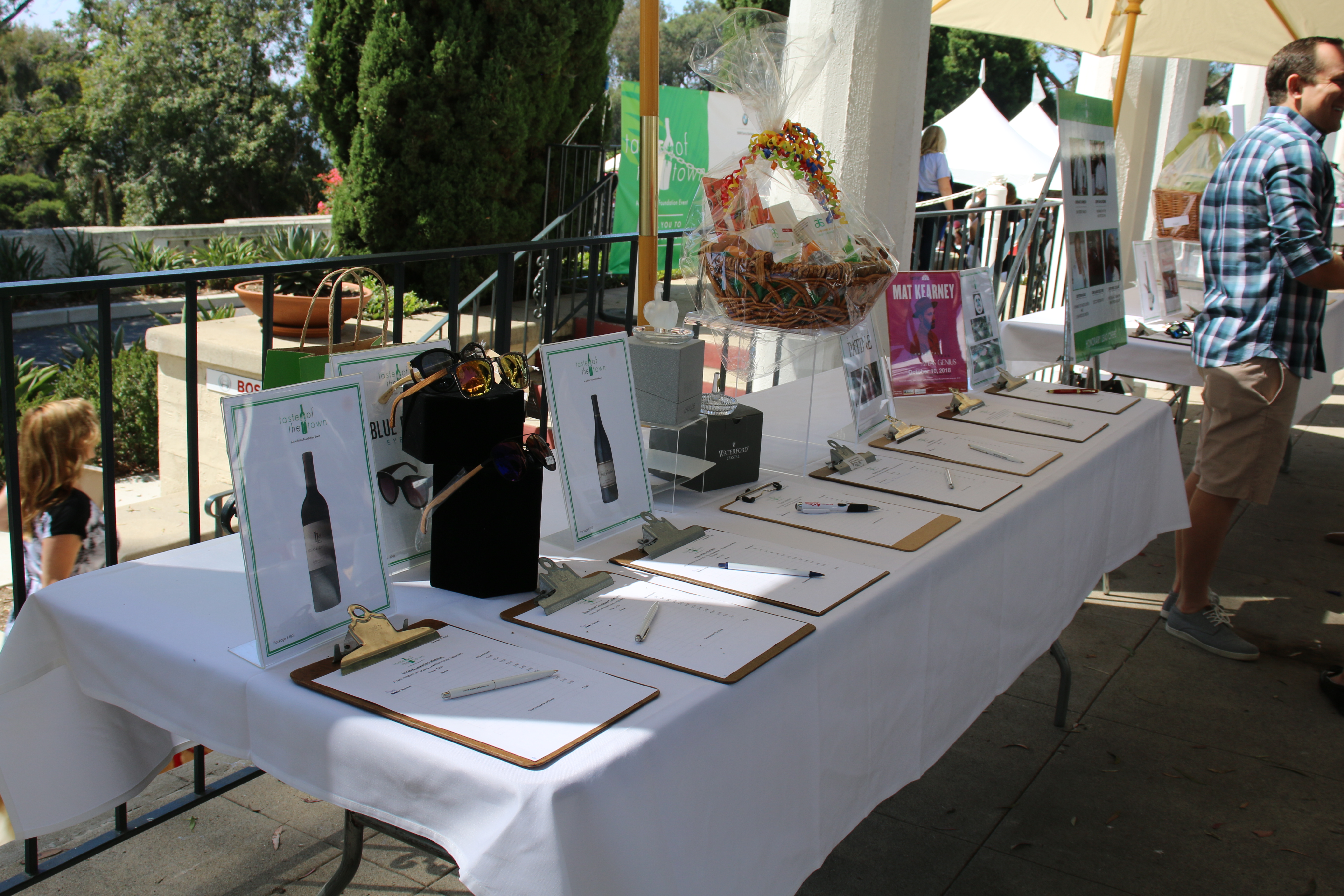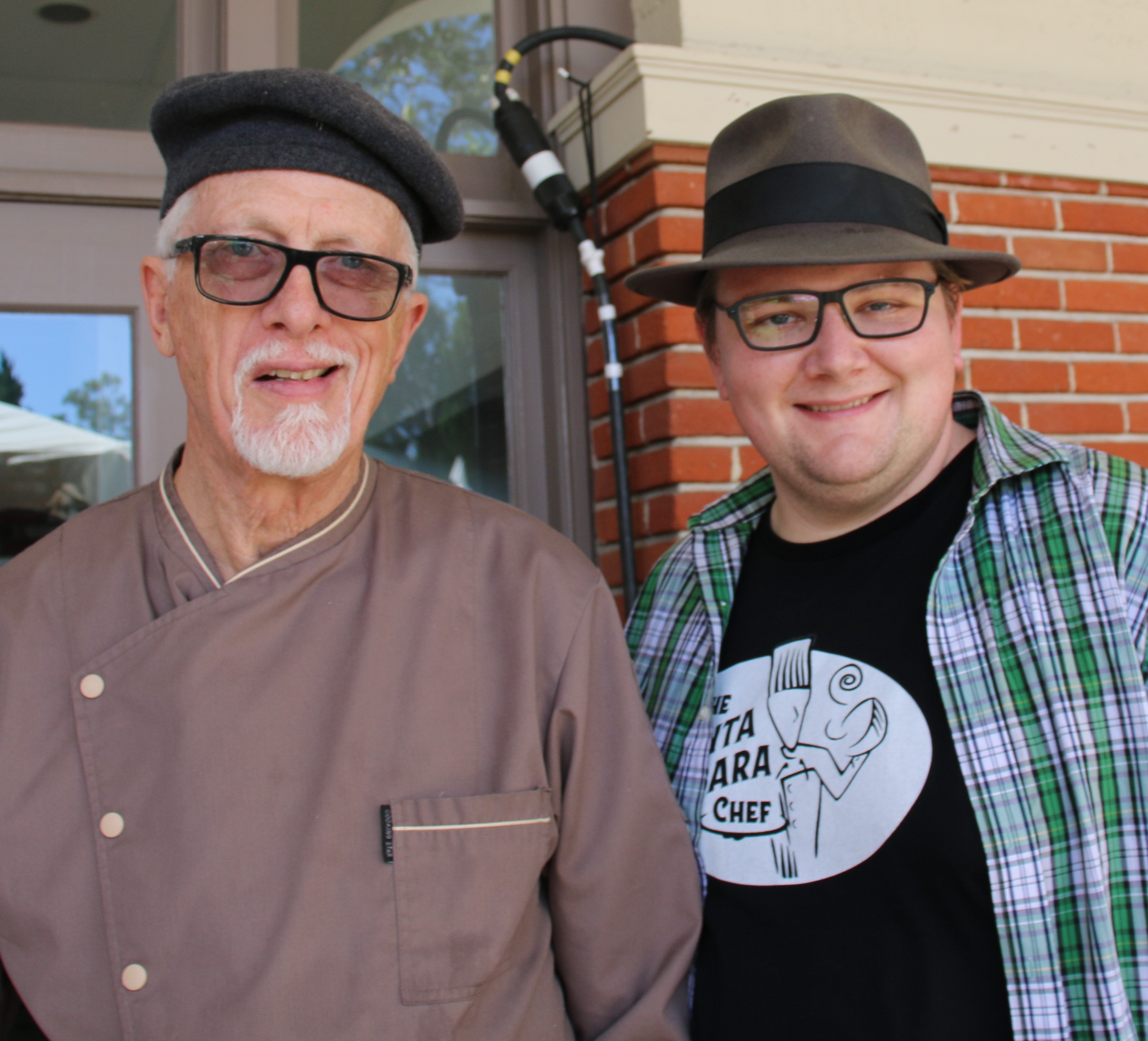 Michal W.Weisbrock, Executive Director of Arthritis Foundation California Central Coast said "we thank all our sponsors, honorees, board members, generous guests and the food and beverage community for their ongoing support in making this weekend such a success. Our board and volunteers work tirelessly on this anual event and we appreciate it so much." Michal had fund presenting acution gifts to attendees from the mic in the afternoon.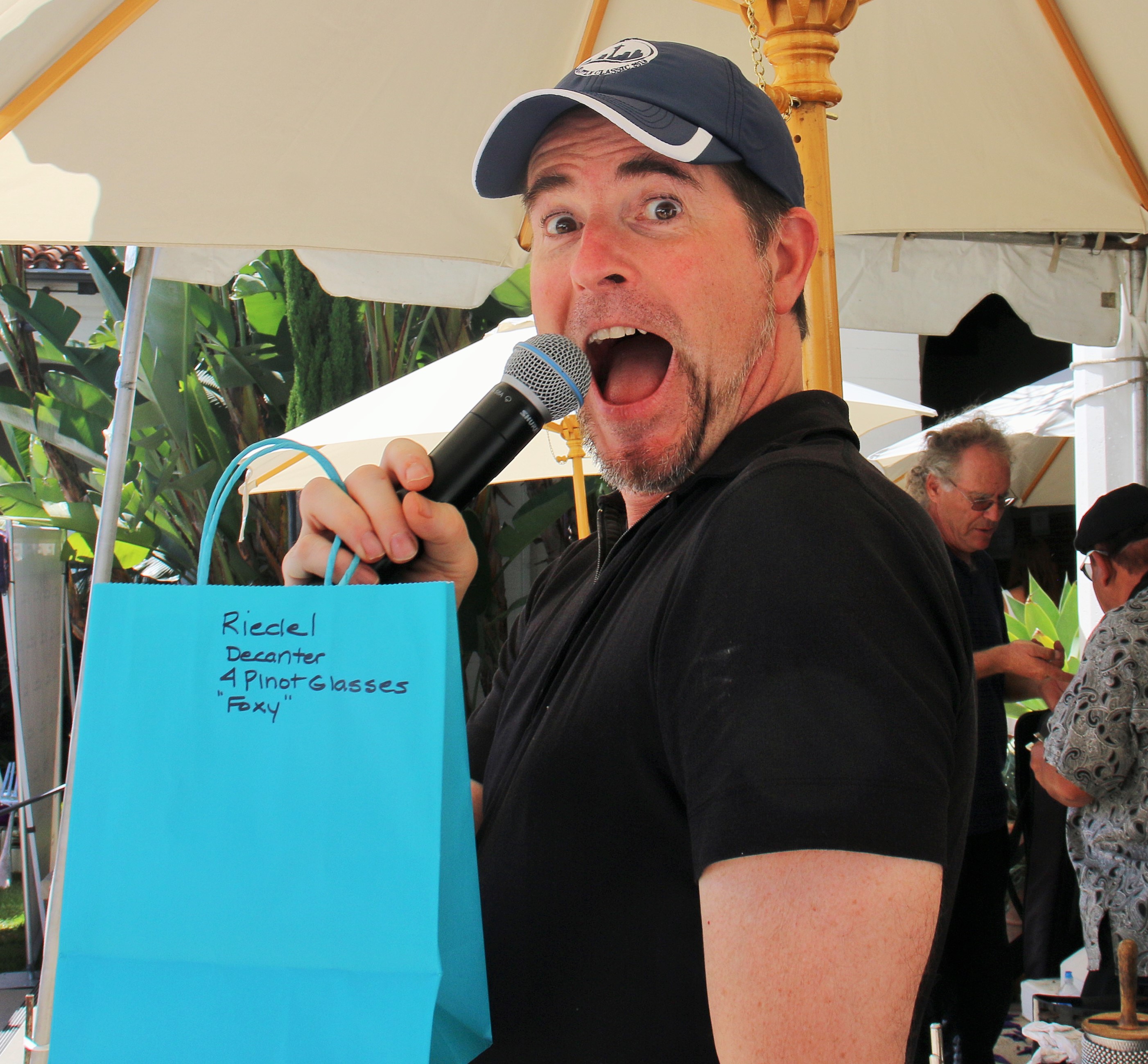 Executive Director Michal W. Weisbrock
All proceeds from Taste of the Town – A Benefit for the Arthritis Foundation support the programs and services of the Arthritis Foundation. The Foundation is the only non-profit organization dedicated to improving the lives of 50 million people (including nearly 300,000 children) with arthritis through health education, advocacy, research, and local juvenile arthritis support.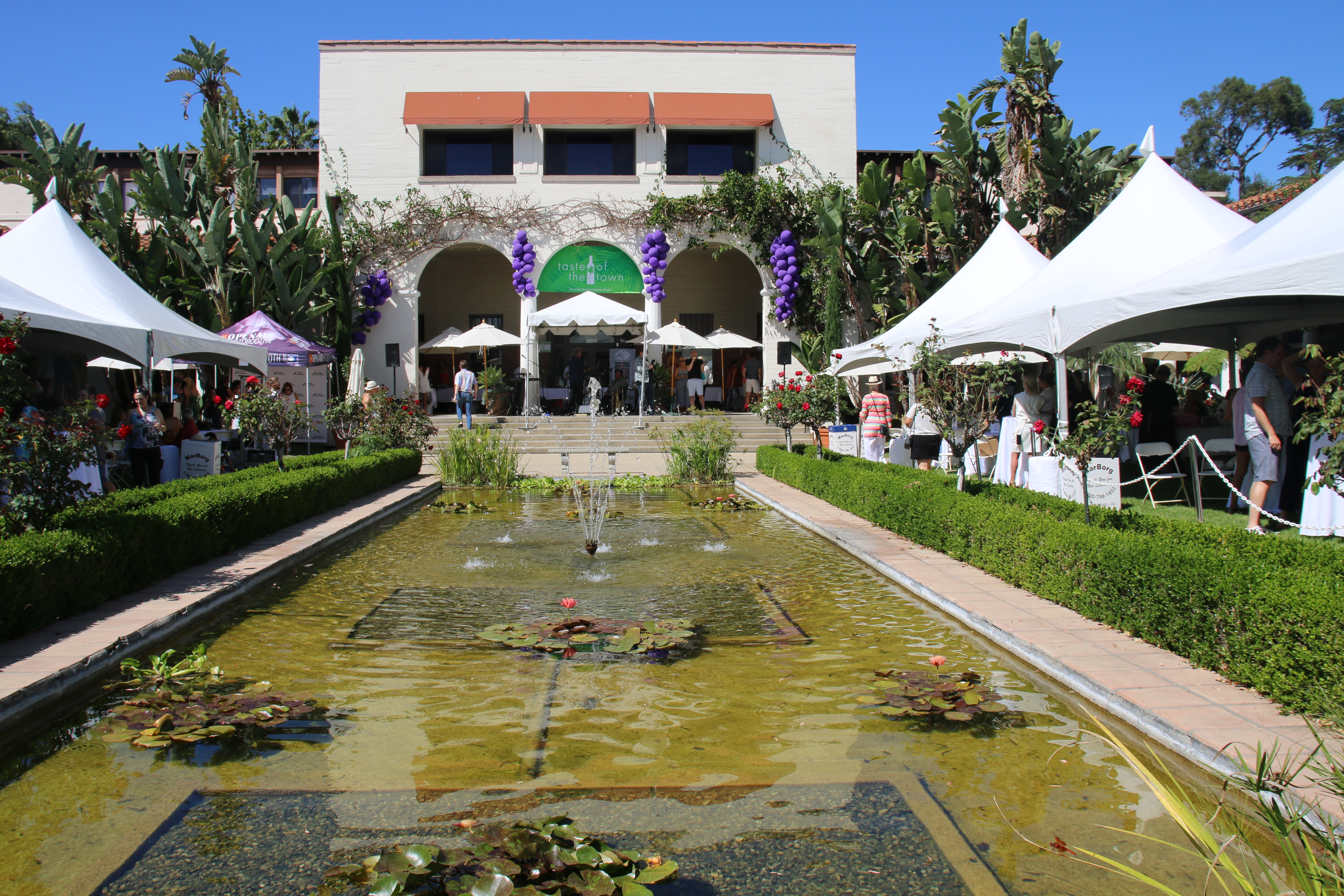 Taste of the Town Santa Barbara sponsors included official Automotive Partner, BMW Santa Barbara, along with HUB International (wine glass sponsor), American Riviera Bank, Santa Ynez Band of Chumash Indians Foundation, Montecito Bank & Trust, Nanoknee Institute, Sysco Ventura, Vista del Monte Senior Living, Senior Planning Services, Central Coast Home Health and Hospice, Cottage Center for Orthopedics, Amye Leong & Bob Price, Santa Barbara Independent, opal Restaurant and Bar, Hilton Santa Barbara Beachfront Resort, The Berry Man, Inc., Jill & Co. Events, and Ana's Balloon Creations.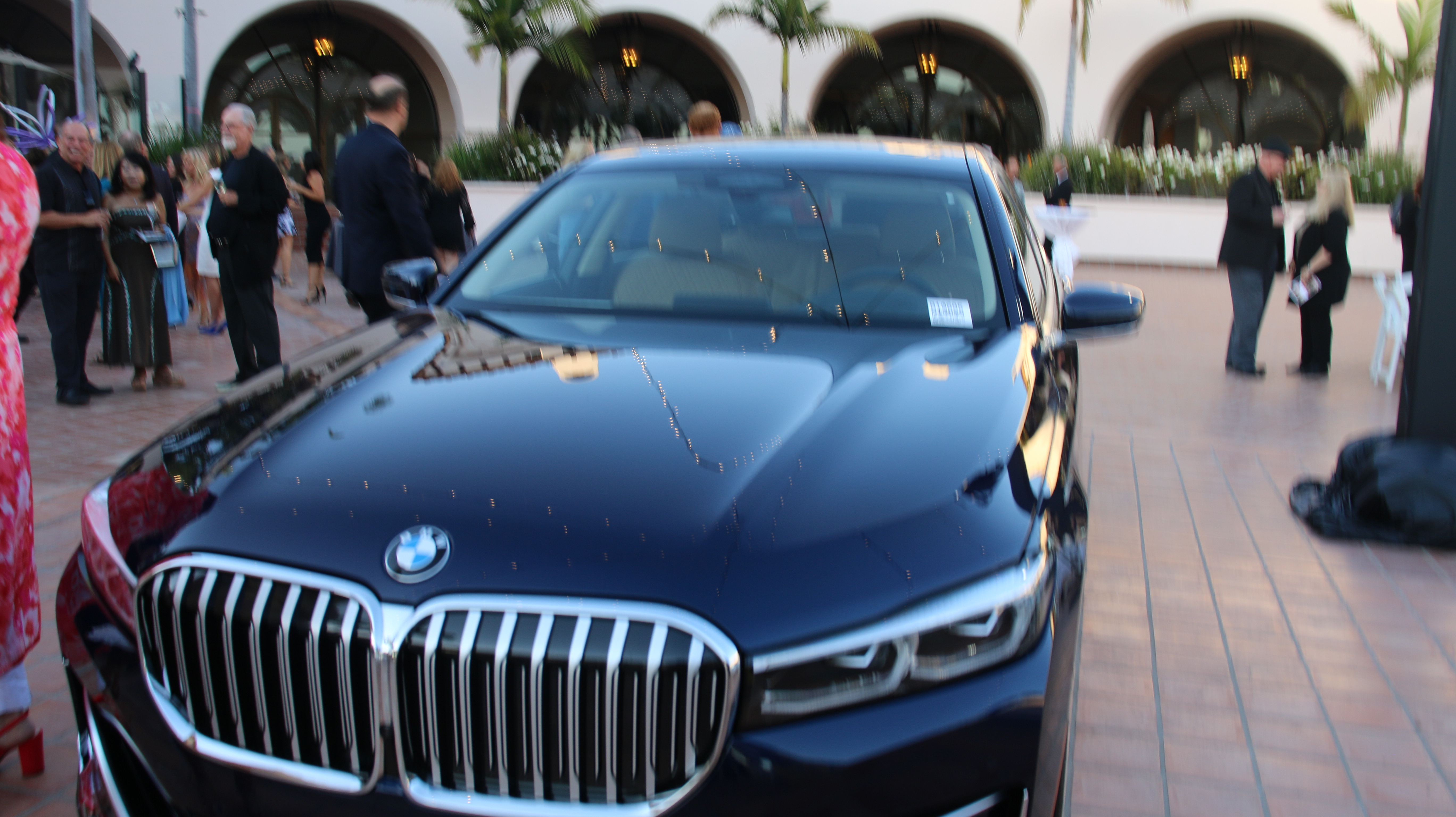 Co-Chairs to this Santa Barbara philanthropic culinary tradition were opal Restaurant & Bar co-owners Tina Takaya and Richard Yates who were joined in 2019 by event corporate co-chairs John O'Neill of Banc of California and Lori Farnsworth of Sysco Ventura. For complete information, visit www.arthritis.org/tasteofthetownsb
ABOUT THE ARTHRITIS FOUNDATION
The Arthritis Foundation is the Champion of Yes. Leading the fight for the arthritis community, the Foundation helps conquer everyday battles through life-changing information and resources, access to optimal care, advancements in science and community connections. The Arthritis Foundation's goal is to chart a winning course, guiding families in developing personalized plans for living a full life – and making each day another stride toward a cure. The Foundation also publishes Arthritis Today, the award-winning magazine that reaches 4 million readers. The Arthritis Foundation Central Coast Office in California serves Ventura, Santa Barbara, San Luis Obispo and Kern California counties. www.arthritis.org
_________________________________________________________________
First Annual Santa Barbara County Farm Day – "Explore, Learn, Taste"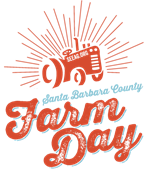 Santa Maria Valley ranches, nurseries, wineries and agricultural organizations will open their doors to the pubic during the first annual Santa Barbara County Farm Day. On Saturday, September 28, visitors will create their own itinerary to experience a day of agricultural activities and meet the farmers who grow the food they eat. Farm Day is free to attend, and tour hours are from 10 a.m. to 3 p.m.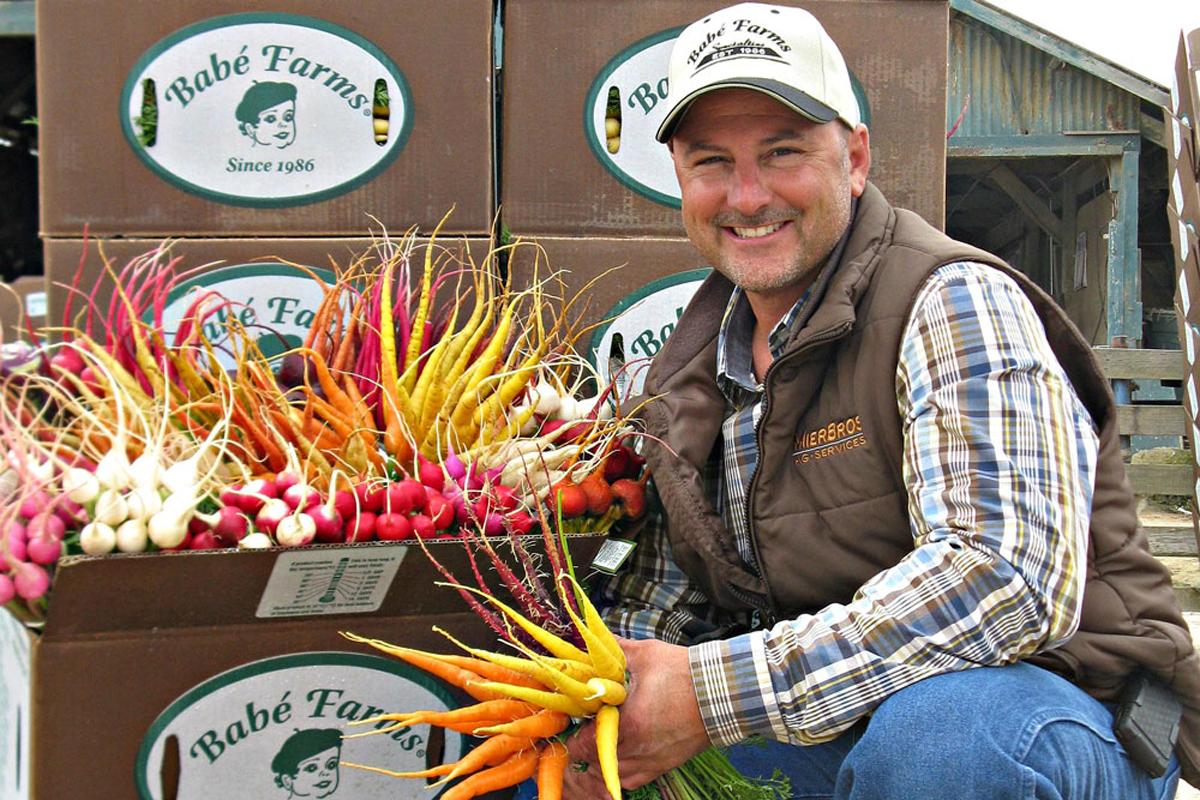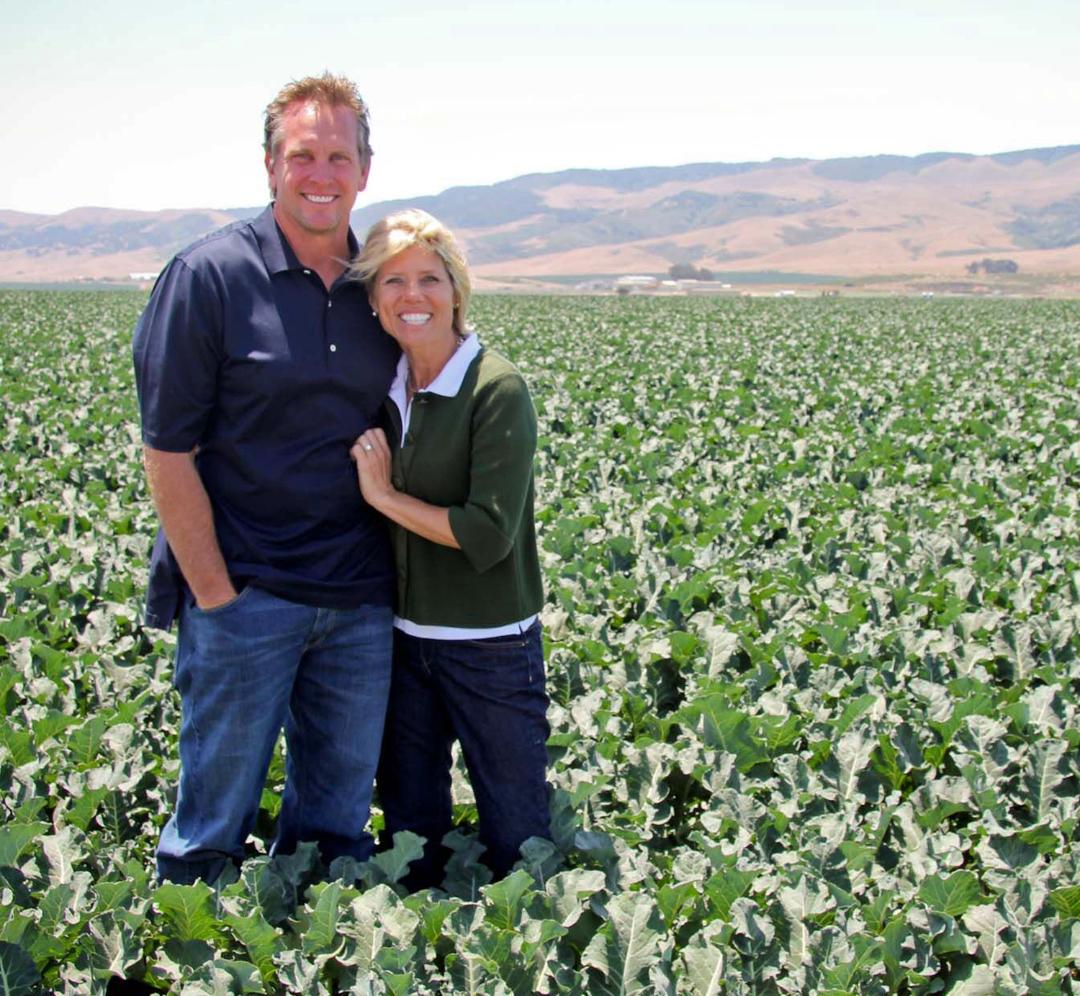 Farm Day visitors travel at their own pace since they drive themselves to the farms they select. Each location is unique, but all feature a number of activities such as conducting educational tours and offering free produce samples.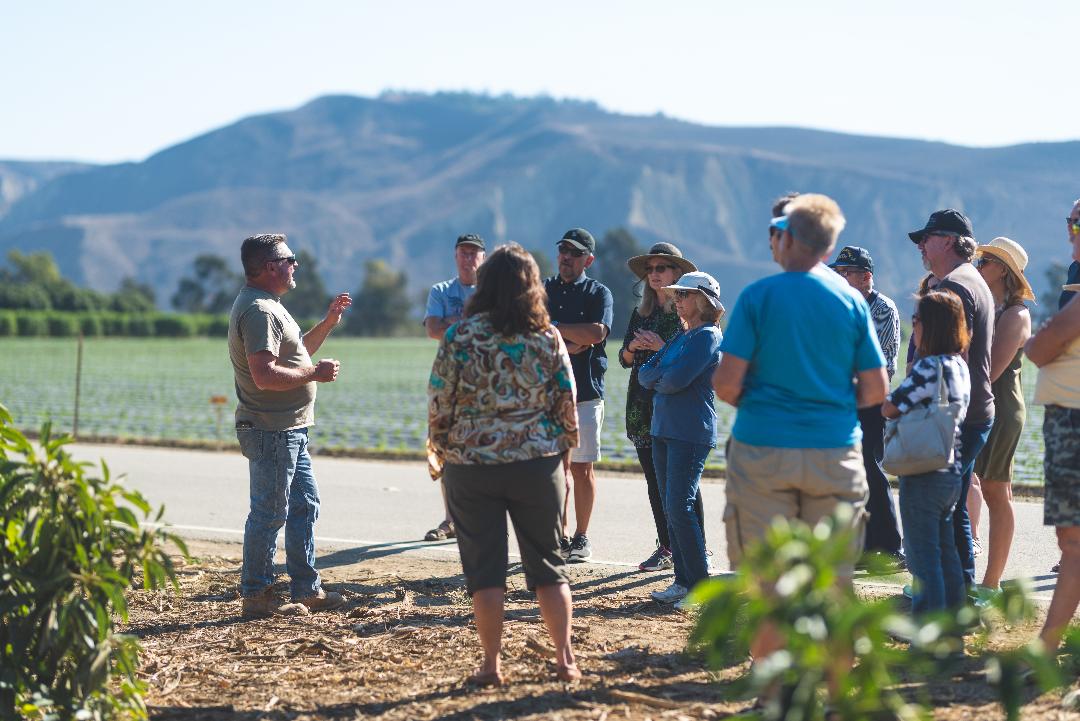 Tour Locations: Allan Hancock College's Agriculture Program, Babé Farms, Bonipak Produce Company, Innovative Produce, Engel & Gray, Inc./Harvest Blend Compost, Innovative Produce, Main Street Produce, Plantel Nurseries, Primus Labs, Rancho Laguna Farms, Reiter Affiliated Companies at Union Valley, Riverbench Vineyard, The Patch and Tres Hermanas Vineyard & Winery.
Free Screening of "The Last Harvest." To top off Farm Day, the award winning movie, "The Last Harvest" is being screened at Regal Cinemas' Santa Maria 10 (1521 S. Bradley, Santa Maria) at 4 p.m. The film discusses the public's growing demand for better-tasting, natural foods as the ag industry is facing a severe labor shortage for these hand-harvested crops. Tickets are free and can be reserved by going to Eventbrite (link). A limited number of tickets are available.
Santa Barbara County Farm Day is organized by the nonprofit Students for Eco-Education and Agriculture (SEEAG). SEEAG's mission is to help children understand and appreciate the farm origins of their food through classroom agricultural and nutrition education and free farm field trips.
"We often take for granted the work that goes into creating that perfectly shaped strawberry, the deep green broccoli crown or the wine grape with just the right sugar content," says Mary Maranville, SEEAG's founder and CEO. "Farm Day is the opportunity to learn about the growing process and say thanks to our local growers."
Farm-To-Table Dinner. Santa Barbara County Farm Day officially kicks off the night before, Friday, September 27, with a "Farm-to-Table" dinner at Tres Hermanas Vineyard & Winery in Santa Maria. From 5 p.m. to 8 p.m., the public will enjoy live music, a Santa Maria-style barbeque and a Tres Hermanas wine flight. Local produce, harvested from participating Farm Day locations, will be used in the meal preparation. Proceeds go towards SEEAG's student agricultural education and nutrition programs. Tickets are available at Eventbrite.
Santa Barbara County Farm Day community partners include participating farms, wineries and agricultural organizations, Santa Barbara Foundation, Wells Fargo, JB Dewar, Rabo AgriFinance, Guadalupe Hardware Company, Grower Shipper Association, Maverick Farming Co., Farm Credit West, Community Bank of Santa Maria, Coastal Ag, Santa Maria Valley Chamber of Commerce and Santa Barbara Noozhawk.
For a list of participating farms and dinner ticket information, visit www.SantaBarbaraCountyFarmDay.com or call 805-901-0213.
___________________________________________________________________

Ridley-Tree Cancer Center at Sansum Clinic
540 W. Pueblo Street -
Santa Barbara
,
CA
93105
---