Community-Based Solution to Childhood Obesity
As much as America hates to admit it, obesity has become a major life-threatening issue. And it's not only affecting adults, the number of obese children is ever growing and, little do people realize, has everlasting effect on the quality and longevity of their lives, as well as the adverse economic costs to our nation.


P
aul R. Ehrmann, D.O., author of GENERATION XL
:The Childhood Obesity Pandemic
With families busier than ever and constantly on the road, it seems many may be opting for less than healthy food options and avoiding nutrition labels. For many families fast food and convenient takeout options can help make their lives easier, but can also be a contributing factor to obesity. It's time for families to educate themselves, in order to ensure their children are leading healthy lifestyles.
Paul R. Ehrmann, D.O., a Royal Oak, Mich., family practice physician offers a new approach to curbing childhood obesity in his book GENERATION XL: The Childhood Obesity Pandemic – a Community-Based Solution.
"The worldwide childhood obesity pandemic threatens the quality and longevity of our children's lives. As the debilitating physical and emotional results of childhood obesity continue to sharply increase, concerned parents are searching for effective methods of preventing this suffering in their children," Dr. Ehrmann said.
GENERATION XL offers guidance on curbing childhood obesity.
GENERATION XL offers step-by-step guidance on how to develop and implement the Children's Health Initiative Program (C.H.I.P.) in hometown communities, as well as information on how the mentorship program can sustain these healthy lifestyle principles for years.

"When dealing the health of our community, we as physicians are often the common interface between good health and disease," Dr. Paul said. "All physicians have an implied responsibility to proactively promote, maintain and sustain good health and continue to build healthier communities that we serve."
Seeing the alarming trend first-hand, Dr. Ehrmann was moved to create C.H.I.P a grass roots, no participant cost, elementary school healthy living program for children and their families that can be easily replicated. 

The five weekly sessions include participation by families with support from local health, education and business groups. They demonstrate how to incorporate nutrition, fitness and healthy living into everyday behaviors through learning to read and interpret nutrition labels, choosing healthy foods, preparing nutritious and cost efficient meals and providing similar information to support increased physical activities.
Paul Ehrmann, D.O., a Michigan native, is a practicing board certified family practitioner, medical director and founder of the Family Health Care Center, a primary care medical group practice located in Royal Oak, Michigan. He is a member of the State of Michigan and Oakland County Michigan Task Forces on Childhood Obesity prevention and serves as the 2009 President of the Oakland County Osteopathic Medical Association.
Dr. Ehrmann's mission is to encourage lifetime wellness through community-based grass roots activism promoting healthy living strategies for families in order to achieve healthier communities and a healthier society. 
In 2008 Dr. Ehrmann received the Health Care Hero Award from Crain's Business Detroit in the Physician Category. He has written numerous articles for newspapers and medical journals and has been featured on local television and radio and serves as associate clinical professor in the Department of Family Medicine at Michigan State University College of Osteopathic Medicine.
---
HEART HEALTH NEWS

                       

RHYTHM ABNORMALITY OF UNKNOWN ORIGIN STRONGLY PREDICTS SUDDEN DEATH RISK IN HEART DISEASE PATIENTS

 

"Idiopathic QT interval prolongation" was linked to a five-fold increase in sudden death risk among patients with coronary artery disease

 

Researchers conducting a large, ongoing study to improve detection and prevention of sudden cardiac death were surprised to discover that a specific heart rhythm abnormality – idiopathic QT interval prolongation – increased risk five-fold among patients with coronary artery disease.

 

"More than 80 percent of all cases of sudden cardiac death occur in people who have significant coronary artery disease, but we currently do not have a medical test that consistently identifies patients at risk," said Sumeet S. Chugh, M.D., associate director of the Cedars-Sinai Heart Institute and director of Clinical Electrophysiology. Chugh is first author of an article in Circulation, now appearing online ahead of print. This research was conducted with colleagues in the Emergency Medicine and Pathology Departments at Oregon Health and Science University in Portland, as part of the ongoing Oregon Sudden Unexpected Death Study.

 

"Abnormal QT prolongation has significant potential for evaluating risk and developing prevention strategies, but there are many factors – some known and some not known – that contribute to QT prolongation. Diabetes and the use of certain medications were significant predictors of QT interval prolongation and sudden cardiac death risk in our study. However, the most interesting and somewhat unexpected finding was that abnormally prolonged QT interval of unknown etiology – independent of diabetes, medications and other factors – was an even more powerful predictor of sudden cardiac death, with a five-fold increase in odds," said Chugh, who holds the Pauline and Harold Price Chair in Cardiac Electrophysiology Research.

 

The researchers noted that several gene variations have been linked to prolonged QT intervals, and the discovery of new genetic associations are likely to improve risk-assessment and intervention strategies. "The continued identification of gene variants that determine QT interval duration has become an important scientific priority in the field," Chugh said.

 

"QT interval" refers to electrical activity that occurs in the main pumping chambers of the heart, the ventricles. It includes the Q, R, S, and T waves seen on an electrocardiogram. Unlike heart attacks, which are typically caused by clogged coronary arteries, sudden cardiac arrest is the result of defective electrical impulses.

 

In 2002, Chugh launched the Oregon Sudden Unexpected Death Study, an ambitious population study involving 16 hospitals serving a community of about 1 million residents in the Portland, Ore., metropolitan area. This and related research projects are continuing to shed light on the incidence, demographics, genetic defects, risk factors, triggers and prevention techniques related to sudden cardiac arrest, which causes nearly instantaneous death in 90 percent of cases.

 

Chugh directed the Cardiac Arrhythmia Center at Oregon Health and Science University prior to joining Cedars-Sinai in late 2008. This study was funded by the National Institutes of Health/National Heart, Lung, and Blood Institute and a Hopkins-Reynolds Clinical Cardiovascular Center grant.
---
EarthTalkTM
From the Editors of E/The Environmental Magazine
Dear EarthTalk: What is the so-called "smart grid" I've been hearing about, and how can it save energy and money?                                                                                               -- Larry Burger, Litchfield, CT
America's electricity grid is built upon what many consider to be an antiquated principle: Make large amounts of electricity and have it always available to end users whether they need it or not. It's much like the way most home water heaters work in keeping water constantly hot even when it is not being used. It is also a strictly one-way relationship with utilities supplying power to end users, but not also vice-versa.
The smart grid concept is predicated on a two-way flow of energy—and information—between electricity generators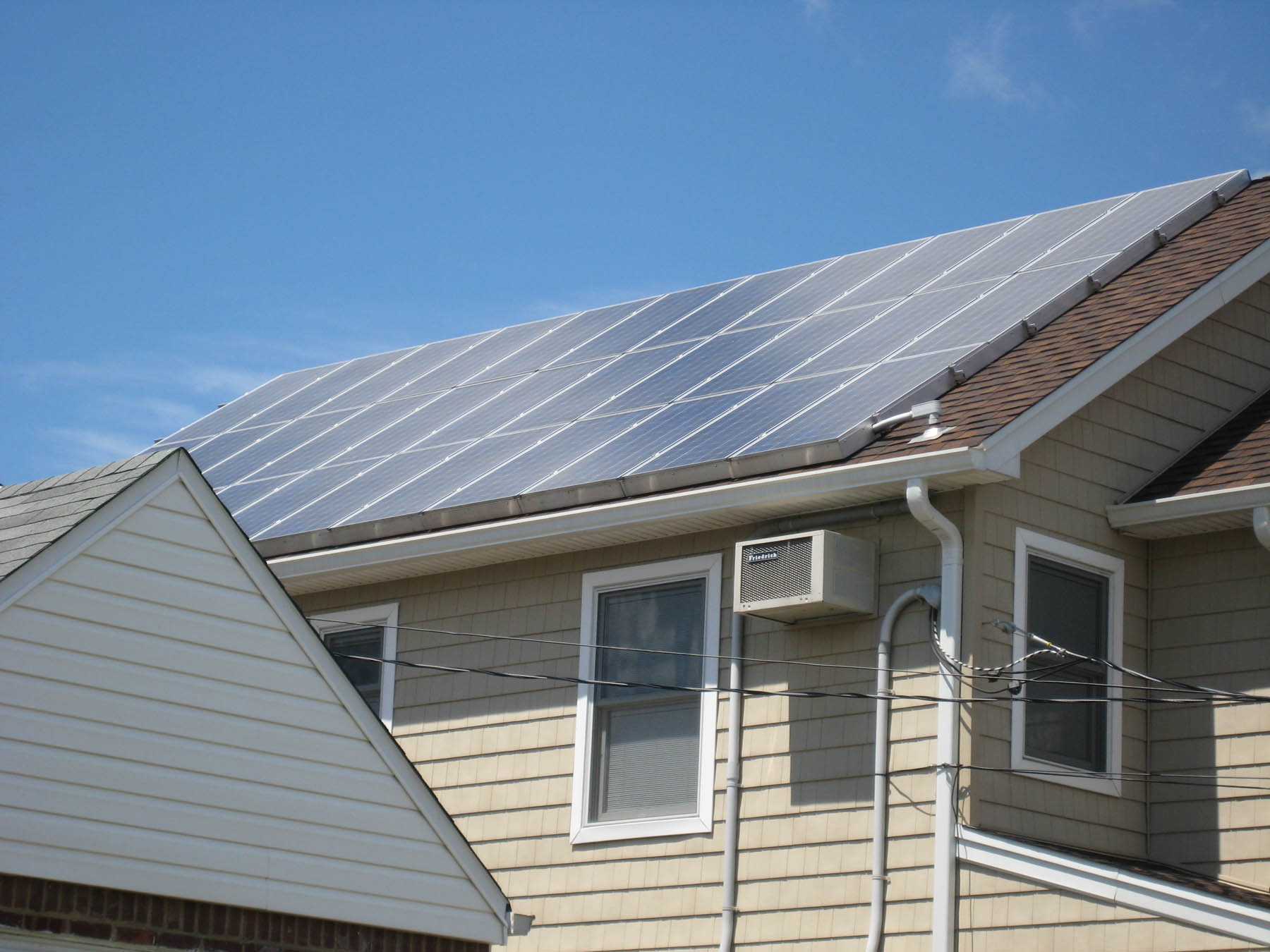 and end users. The system not only delivers power to end users as needed, depending on demand; it also gathers power from end users that produce their own—homes and businesses that generate solar, wind or geothermal power themselves—when they have more than they need.
Some 42 states and Washington, DC already require utilities to have systems in place to buy excess energy generated by their customers. But, writes journalist Michael Prager in E – The Environmental Magazine, "because they can't know in real time that power is coming in, utilities generate as much as they would have anyway." He adds that when information flows both ways, end users will be able to send information back to the grid specifying how much power they need and when they will need it. They'll also be able to communicate when they have excess power available to upload to the grid.
On the forefront of research into the feasibility of the smart grid on a large scale is the Future Renewable Electric Energy Delivery and Management (FREEDM) Systems Center, established in 2008 by the National Science Foundation and headquartered at North Carolina State University. FREEDM is partnering with universities, industry and national laboratories in 28 states and nine countries to develop technologies they say will "revolutionize the nation's power grid and speed renewable electric-energy technologies into every home and business." So far, some 60 utilities, alternative energy startups, electrical equipment manufacturers and other firms have signed onto the new partnership.
One such utility, Colorado-based Xcel Energy, has even begun to put smart grid technology into practice on a trial basis for a small percentage of its customer base. The utility has spent some $100 million outfitting 35,000 homes and businesses in and around the city of Boulder with automation and communications capabilities to enable two-way communication of electricity needs.
Xcel won't have enough data to assess energy and cost savings until early 2010, but analysts are optimistic that the utility's costly experiment will reap benefits down the road for consumers, utilities and the environment. Indeed, environmentalists and economists alike have high hopes that widespread implementation of such "intelligent" systems could help usher in a new age of unprecedented energy efficiency, emissions reductions and cost savings around the United States and beyond.
CONTACTS: Future Renewable Electric Energy Delivery and Management (FREEDM) Systems Center, www.freedm.ncsu.edu; Xcel Energy, www.xcelenergy.com.
---
CHAPARRAL SUITES RESORT OFFERS SUNNY SPRING TRAINING GETAWAY
Chaparral Suites Resort is just a short distance from Phoenix in beautiful downtown Scottsdale, and offers the seclusion of a private resort with the accessibility to Phoenix's greatest events and entertainment – including Spring Training!
From its southwestern ambiance and lush courtyards to the imaginative cuisine served in its 4th Floor Grille and Sports Bar, convenience is never compromised at the family-owned Scottsdale resort hotel. Explore the distinctive features, and discover the height of pleasure in the Valley of the Sun where the San Francisco Giants enjoy days of warm, sunny spring training games against the Kansas City Royals, Milwaukee Brewers, Arizona Diamondbacks, Oakland Athletics, Colorado Rockies, San Diego Padres, Chicago White Sox, Los Angeles Angels, Seattle Mariners, Chicago Cubs, Cleveland Indians, Texas Rangers, and the Los Angeles Dodgers.
The 2009 Spring Training season for The San Francisco Giants begins February 26 and ends April 1, 2009. During these dates, Chaparral Suites Resort is offering nightly packages starting at $199.00 a night. All packages include a true two-room suite with one bedroom, separate living area with fold-out couch, full cooked-to-order daily breakfast with pancakes, bacon, eggs and more, two-hour nightly receptions, airport transportation, wireless internet access, and free parking.
Hospitality is always artfully accomplished at the Chaparral Suites Resort Scottsdale by providing all the amenities and services of a full service resort without resort fees … then adds a generous dose of Southwestern hospitality.
Each of the 311 guest suites features a wet bar with microwave, refrigerator and coffee maker. The resort also features all the comforts of home and more, including two oversized heated pools, an exercise facility, tennis court, whirlpool, business center, car rental desk, gift shop and dry cleaning service.
For reservations call (480) 949-1414 or (800) 528-1456 or you can visit us online at www.chaparralsuites.com Remember to mention the "SPRING TRAINING" special when reserving your room.
---
  Kent Burden's Holistic Wellness Getaway
Launches Los Cabos Resort's Guru Getaway Series
Marquis Los Cabos Resort launches the first of its transformational travel events in its Guru Getaway Series with renowned mind/body wellness instructor Kent Burden in Los Cabos, Mexico from May 17-21, 2009.
 The Holistic Wellness Getaway incorporates yoga, Qi Gong and Pilates instruction; a visit to an organic farm with cooking lesson; an art walk and progressive dinner in San Jose del Cabo; a waterfall hike and tai chi instruction; Real Food, Aztec Calendar and Modern Day Hunter/Gatherer lectures, and a horseback meditation ride into three days of mind/body activities that promise to encourage "personal growth" and "self actualization."
The 5 day/4 night Holistic Wellness Getaway is $2,550 per person, based on single occupancy, and includes all Kent Burden lectures and mind/body activities, suite accommodations at Marquis Los Cabos, a signature welcome drink made of natural local fruits, breakfast daily, Marquis Los Cabos gifts upon arrival and departure, box lunches for all activities, VIP roundtrip airport/hotel transportation, and all service charges and taxes.
Organic Gardening Tour and Cooking Lesson at Tamarindo Farm: Natives from the Baja teach the art of growing organic products and then help prepare an authentic Mexican lunch with the organic products collected from the farm.
Progressive Dinner in San Jose del Cabo: The night begins with a delightful art walk around San Jose del Cabo, visiting such galleries as the Arte Julian Garcia, Barrio Latino and Pez Gordo.  After the art walk, diners head to Tequila Restaurant where appetizers will be presented on the candlelit patio surrounded by mature fruit trees and the owner's fragrant herb garden.  When it comes to the main course, diners will travel to Morgan's Restaurant and Cellar for fresh fish, meat and poultry dishes accompanied by signature bread and organic farm grown vegetables.  Finally, La Panga Antigua provides delectable bite size desserts in its outdoor courtyard and terrace to cap off the meal.
Waterfall Hike and Tai Chi in Fox Canyon: A 2.5 mile hike thru the Baja dessert takes participants to a waterfall oasis and natural spring in Santiago that provides swimming refreshment before and after an instruction on the ancient art of Tai chi.
Horseback Meditation Ride along the Sea of Cortez: Guests can take a guided mind/body horseback ride through the arroyos of San Carlos or Venado Blanco and view the awe-inspiring rock formations along the beach of the Sea of Cortez.
Aztec Calendar Lecture and Star Gazing on Marquis Beach: Guests will learn the constellations' tales and stories from the Greeks and Indian tribes with a certified naturalist tour guide on one of the largest telescopes in Los Cabos.

---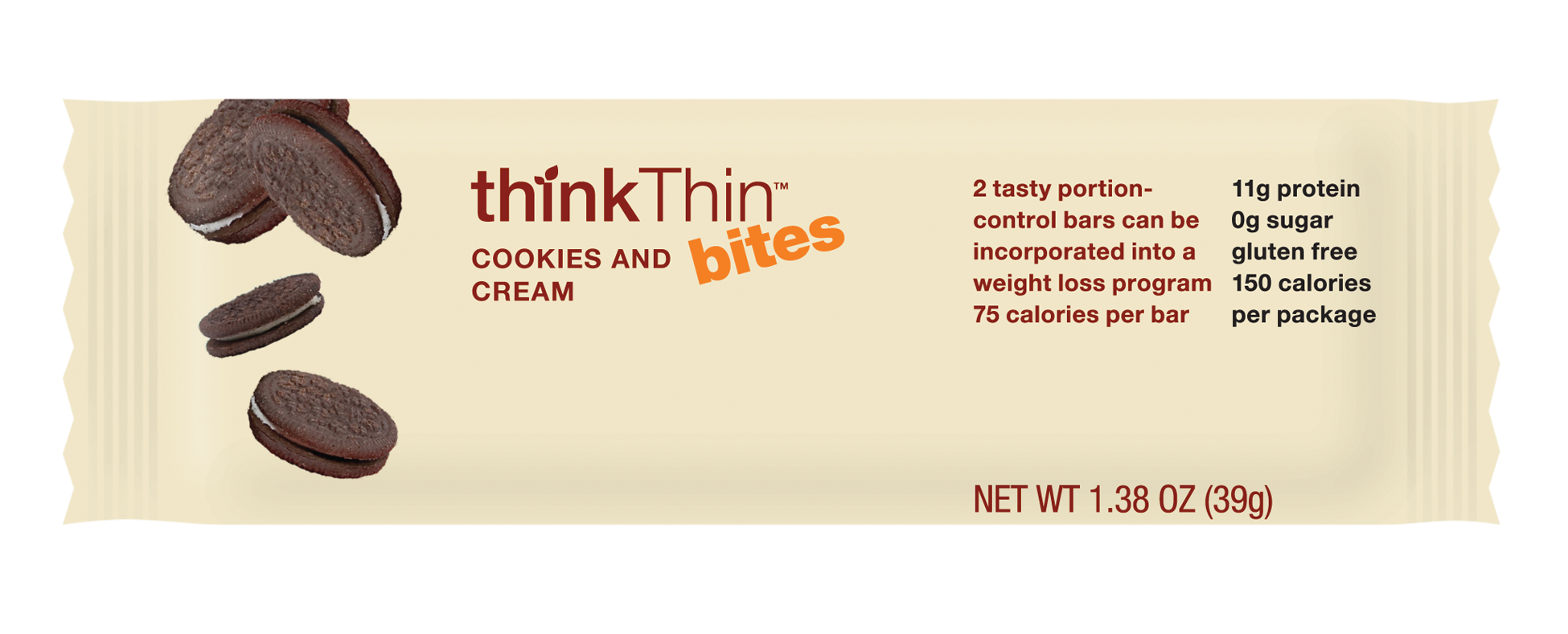 ---
~~~~~~~~~~~~~~~~~~~~~~~~~~~~~~~~~~~~~~~~~~~~~~~~

TWIST, a Boulder-based natural and eco-friendly household cleaning tools company, showcased this new product at Expo-West.  TWIST's new cleaning tools included the Dish Dumpling, a dye-free, biodegrad
able sponge packed in an agave wrapper; the Loofah Scrubby, a gentle dye-free, biodegradable sponge completely covered with a super scrubby loofah; the Ravioli Scrubby, a hemp burlap pouch filled with a dye-free, biodegradable sponge; and the Sponge Blossoms, small and handy sponges that grow to full-size sponges just by adding water. All TWIST products are 100% biodegradable, free of dyes and top-rack dishwasher safe. For more information, visit www.TwistClean.com.

---
---