HEALTH MINDED . . .
DENISE AUSTIN HEALTHY PROGRAM RECIPES FOR 2015
Fitness guru Denise Austin is coming out with a new online health program in January, and in the meantime, check out a few of her new healthy recipes below.
Denise's Hit Guacamole
175 Calories
Ingredients:
1/2 ripe avocado
1 squeeze lime juice
2 tsp. chopped cilantro
2 tsp. minced red onion
Black pepper (to taste)
Tiny pinch salt (optional)
Tiny pinch grated or minced garlic
2 stalks celery, cut into sticks
1 cup red pepper strips
Directions:
1. In a small bowl, lightly mash the avocado (but leave it a little chunky). Add the lime juice, cilantro, onion, pepper, salt (if using), and garlic and stir to combine.
2. Serve with the celery and pepper strips for dunking.
 Denise's Skinny Enchiladas
510 Calories
Ingredients:
1 Tbsp. canola or grapeseed oil
1 small onion, diced
1 Tbsp. chili powder (use half ancho chili powder for a smokier flavor)
2 tsp. ground cumin
3/4 tsp. garlic powder
1/2 tsp. dried oregano
1/4 tsp. cayenne pepper (optional)
1 (15 oz) can no-salt-added tomato sauce
1/2 cup low-sodium chicken broth
1/4 tsp. salt
2 cups cooked skinless boneless chicken breast, shredded
3 cups loosely packed spinach, roughly chopped
8 organic corn tortillas
1 cup (4 oz.) shredded reduced-fat cheese
1/2 cup plain nonfat Greek yogurt
2 scallions, thinly sliced
Directions:
1. Preheat the oven to 400°F. Coat a 9x13-inch baking dish with oil spray.
2. In a large saucepan, heat the oil over medium heat.
3. Add the onion and cook until translucent and very soft, about 7 minutes.
4. Add the chili powder, cumin, garlic powder, oregano, and cayenne and cook for 1 minute.
5. Add the tomato sauce, broth, and salt and cook until hot, 3 to 5 minutes.
6. Reserve 3/4 cup of the sauce. Add the chicken and spinach to the remaining sauce and cook until the spinach is wilted, 2 to 3 minutes.
7. Wrap the tortillas in damp paper towels and microwave for 30 to 60 seconds to heat through.
8. Divide the chicken filling evenly between the 8 tortillas. Roll the tortillas and arrange them seam sides down in the baking dish.
9. Spread the reserved 3/4 cup sauce evenly over the tortillas and top with the cheese.
10. Cover the baking dish with foil and bake for 20 minutes. Remove the foil and broil the top for 3 to 5 minutes to brown the cheese.
11. Top each serving (2 enchiladas) with 2 Tbsp. Greek yogurt and scallions.
 Denise's Skinny Nachos with Veggie Chili
430 Calories
Ingredients:
20 organic corn tortilla chips (if following gluten-free diet, check label to ensure chips are gluten-free)
1/2 cup (2 oz.) shredded reduced-fat cheese
1/4 cup diced tomato
2 Tbsp. sliced black olives
1 scallion, thinly sliced
1/4 cup nonfat plain Greek yogurt"         
4 cups Vegetarian Chili; ingredients:
2 tsp. olive oil
1/2 cup diced yellow onions
1/2 cup diced carrot
1/2 cup chopped fresh cilantro
1/2 cup diced tomatoes, fresh or canned
1 tsp. ground cumin
1 tsp. chili powder
1 tsp. garlic powder
1/2 tsp. salt
Pinch cinnamon
1 cup tomato juice
1 cup cooked black, pinto, or red kidney beans (if using canned, choose no-salt-added or low-sodium beans and rinse and drain well before use)

Nachos Directions:
1. Preheat the oven to 350°F. Line a baking sheet with parchment paper or foil.
2. Arrange the tortilla chips in a single layer on the baking sheet. Sprinkle evenly with the cheese. Bake for 3 to 5 minutes, or until cheese is just melted.
3. Sprinkle the tomato, olives, and scallion evenly over the nachos. Divide into 2 equal portions and serve each portion with 2 cups Vegetarian Chili topped with 2 Tbsp. Greek yogurt."          "Vegetarian Chili

Chili Directions:
1. In a large soup pot, heat the oil over medium heat.
2. Add the onions, carrot, cilantro, tomatoes, cumin, chili powder, garlic powder, salt, and cinnamon. Stir well and cook until the vegetables are soft, about 10 to 15 minutes.
3. Add the tomato juice and beans. Simmer for 10 minutes.
__________________________________________________________________
EarthTalk®
E - The Environmental Magazine
Dear EarthTalk: I know that some large buildings filter some of their wastewater to irrigate exterior landscaping. Is there an affordable way to do this at home? -- Bill P., Salem, OR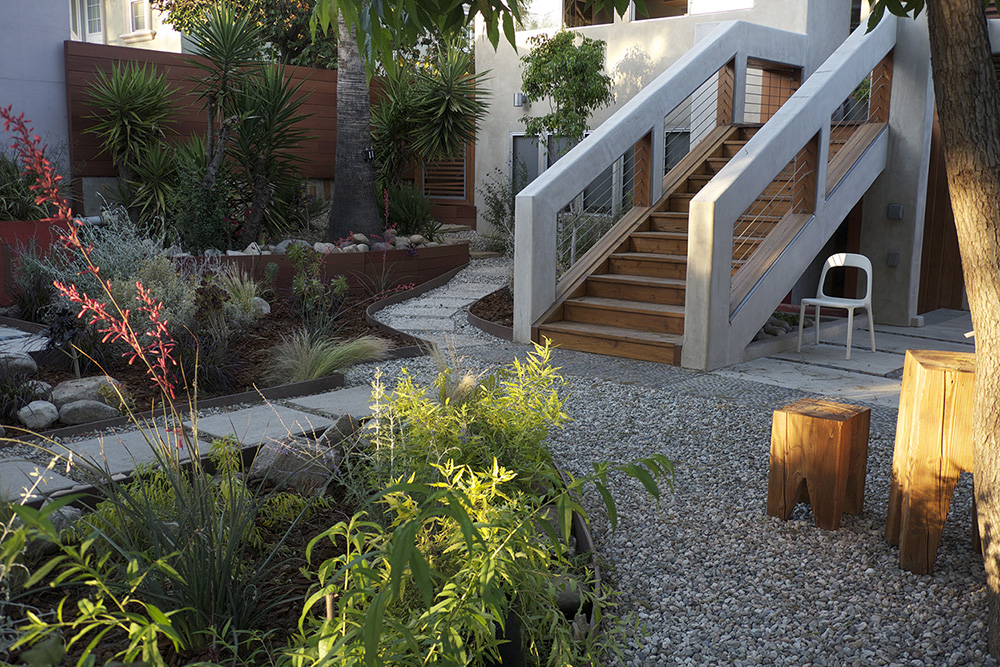 Now that solar panels are so commonplace on rooftops across the country, reusing so-called greywater—that is, the waste water from sinks, showers, tubs and washing machines—for landscape irrigation may be the next frontier in the greening of the American home, especially if you live in an arid region where water use is restricted. In fact, reusing your graywater may be the only way to keep your lawn and garden healthy without taking more than your fair share of the community's precious freshwater reserves.
"Using water from sinks, showers and washing machines to irrigate plants is a way to increase the productivity of sustainable backyard ecosystems that produce food, clean water and shelter wildlife," reports Greywater Action, a California-based non-profit dedicated to educating and empowering people to use water sustainably. According to the group, a typical U.S. single family home can reduce water use by as much as 30 percent by installing some kind of greywater reclamation system while simultaneously reducing pollution into nearby water bodies by filtering out contaminants locally. Capturing and reusing greywater can also be part of the battle against climate change, given that you'll be helping grow plants that sequester atmospheric carbon dioxide while reducing demand on a regional wastewater treatment facility that's likely powered by fossil fuels.
The simplest way to get into home greywater reuse is to install a "laundry-to-landscape" system that sends washing machine wastewater outside via a diversion tank and hose that can be moved around to irrigate specific sections of the yard. Equipment costs for such a set-up max out at $200, but labor and expertise may tack on another few hundred dollars. Handy homeowners can do much of the work in setting up such systems themselves, though those without much home repair or plumbing experience might at least consult a professional. Greywater Action suggests one way to reduce costs is by digging trenches for diversion pipes and mulch basins yourself -- or enlist friends who want to support the effort and learn about residential greywater reuse in the process.
A more comprehensive system can draw wastewater from sinks, showers and tubs, too—and then filter and distribute it to backyard landscaping via a drip irrigation network. Getting such a system professionally installed can run upwards of $5,000.
Either way, once the greywater diversion system is in place, you'll need to be careful about what goes down the drain, given how it might affect the plants and soils right outside. "In any greywater system, it is essential to put nothing toxic down the drain — no bleach, no dye, no bath salts, no cleanser, no shampoo with unpronounceable ingredients, and no products containing boron, which is toxic to plants," adds Greywater Action.
For more information on installing a greywater reuse system yourself, check out the resources section of Greywater Action's website, where you'll find diagrams, written instructions and even videos to make the job go smoother. Those more inclined to hire a professional can browse through listings of qualified installers across the country. And if you want to see how it's done first-hand, sign up to attend one of Greywater Action's one-day workshops on how to install a greywater catchment and diversion system in a residential setting.
CONTACT: Greywater Action, www.greywateraction.org.
EarthTalk® is written and edited by Roddy Scheer and Doug Moss and is a registered trademark of E - The Environmental Magazine (www.emagazine.com). Send questions to: earthtalk@emagazine.com.
____________________________________________________________________
---