October 2007
KIDS KALEIDOSCOPE
by Cody Chandler Hilton
JAKE'S Cottage Cuisine Café in Santa Barbara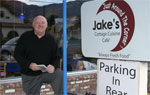 Jake's is a friendly breakfast place, located at 2911 De La Vina Street. If you are in the neighborhood, you and your family should drop on by this kid friendly restaurant. The food is served in big portions at affordable prices.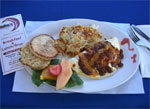 Jake is a really nice man from the South, who lives in Goleta, and came out of retirement to open this family style restaurant. They serve grits with breakfast, as well as really good home fries. The biscuits are southern style and they taste great with butter and jelly. I would recommend the Protein Special to start the day; Jake gives you large portions of everything, especially breakfast meats.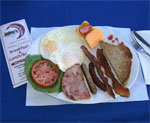 They also serve lunch, and the menu has veggie and angus burgers, or you might like the soup of the day with a half sandwich. They serve huge salads for lunch, and on October 1 they will begin serving dinner.
In addition to great food this cafe has wireless connection for your laptop and cell phones. You can play a video game or watch the news while you enjoy your meal.
Visit: Jakesinsb.com for more information or call 805-898-2232.
Thank you for reading my column – hope you log on next month for more ideas on fun things to do and places to visit.
Cody Hilton
Life Bites News

---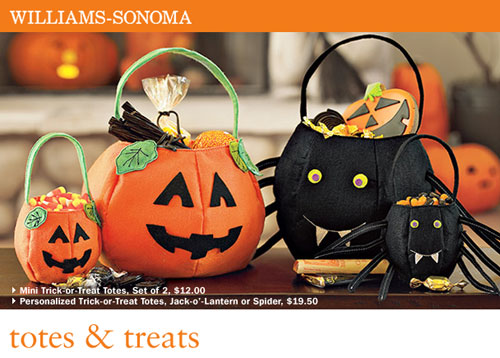 Visit: Williams-Sonoma.com
---
AMAZING GRASS FOR KIDS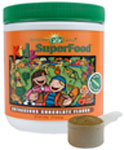 Kidz SuperFood, a nutritional powerhouse made with organic ingredients that combines 33 rainbow colored fruits and vegetables with decaffeinated organic chocolate to create a delicious drink powder. Amazing Grass (www.AmazingGrass.com) is making it easy for parents to ensure that their children are obtaining the necessary 5 to 9 servings of fruits and veggies per day recommended by FDA guidelines.