KIDS COUNT AT UNIVERSAL STUDIO
by Cody Chandler Hilton

Universal Studio has so many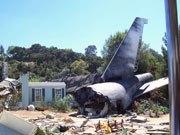 fun places to visit. I really liked the Nickelodeon water park, where there is a special room with guns that shoot sponge balls, and outside you can shoot water guns and run under a big gusher of water on hot days. They also have a Cool Zone with a mister that will help keep you cooler. The Shriek Theatre is also fun. All the seats move with the movie, while water and air blow on you to create special effects, like spiders crawling on you.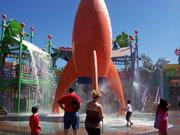 The studio tour is amazing. You visit the places where they make movies, and television shows that you see, and they have this funny guy who tells you all about how they made the movie. The tour bus goes into a tunnel and it is like an earthquake, and a helicopter looks like its on fire next to you. Then later you will see a huge gorilla next to you.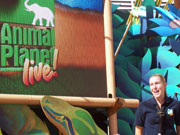 You really need to visit this studio. It is fun for the whole family, and there are lots of good places to eat, and you can have a cartoon of yourself made, or listen to musicians playing music as you go by. The live animal show was what I like the most. There was a pig with a camera that filmed the audience, and a bird that flew to people in the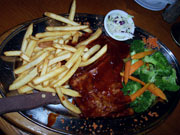 audience and took a dollar out of their hand. We ate at a good rib place. It is a cowboy place with a big electric bull in front that people ride. They have people who sing at your table, and the dessert is so good.
Thanks for reading Kids Kaleidoscope, and I hope you come back next month to read more fun news for kids.
---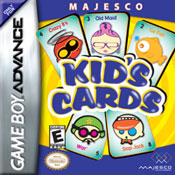 MAJESCO'S KIDS KARDS FOR GAME BOY A HIT
by Rose Frances
The hottest new Game Boy addition is Majesco's Kids Kards. The new collection of cards for children to enjoy will be right on time for the holidays, and our cub reporter says they are really fun, and that they include Go Fish, War, Crazy Eights, Old Maid and Slap Jack. For information go to www.majescoentertainment.com.