HALLOWEEN AT ARTS ALIVE!
by Cody Chandler Hilton

The students at the Arts Alive Creativity Center in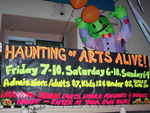 Santa Barbara really had a spooky-fun party for Halloween.The Mayor of Santa Barbara was there, and she went through the haunted house before we did. She said she was scared. It was a lot of work to make the coffins, and cages and special effects that were very real.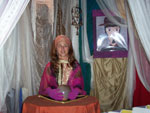 Laura Inks, owner and director invited guests to enjoy Halloween treats of cider and green looking cupcakes. It was a great party for kids and their parents. I hope to go back again next year.
---

CHRISTMAS AT THE GROVE IS SO GOOD
by Cody Chandler Hilton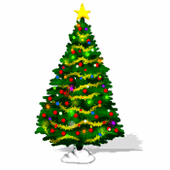 The Grove in Los Angeles is really great at Christmas. They have a huge tree, and snow that blows all over you. There are live musicians, and so many good places to eat. Shopping for gifts is good here too, because they have so many stores to look in. The Grove Theater is very big. It has more theaters than you can imagine, and they have Harry Potter now. The Farm Restaurant is attached to the theater, and they have good food. This is a really fun place to see Santa Claus or just have fun with your family.
Thank you for reading my column. I hope you have a happy holiday and don't forget to look for the Game Boy Advance new release of Ed, Edd n Eddy, The Mis-Edventures. This is so good, and so much fun to play.
Visit: www.nintendo.com or www.gameboy.com.