PEKING KITCHEN IN THE FARMER'S MARKET
by Cody Chandler Hilton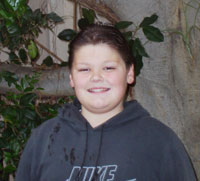 This week I visited Peking Kitchen at Farmer's Market in Los Angeles. I really love orange chicken and sweet and sour chicken, and check out the chow mien noodles too. Tony the owner is friendly and will help you if you don't know what to order. The food is in a glass warmer case and you can look at it before you order. There are lots of other items on the menu to try. The Farmer's Market has tons of tables everywhere, and this is a great family place if you like different foods.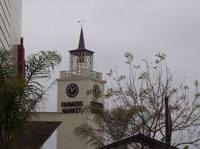 The Farmer's Market is on Fairfax Boulevard and it is very old. The farmer's came here when my grandmother was a kid, and you can still buy fresh fruits and vegetables here. Other things you can buy at the market are sandwiches, corned beef and cabbage, breakfast crepes, and hand-made toffey candy and lots more. You can watch them make the toffey candy through a window. There are many shops to buy souvenirs, because this is a tourist attraction. Visitors come here on tourist busses every day.
| | | |
| --- | --- | --- |
| | | |
Thank you for reading Kids Kaleidoscope. Next week I will tell you about some new movies for kids that I liked.