KIDS KALEIDOSCOPE
by Cody Chandler Hilton
OJAI VALLEY INN FOR KIDS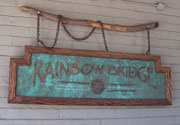 The Ojai Valley Inn is a short ride from Santa Barbara, California, and they have special programs for kids. The check-in place is a room that has arts and crafts, where kids can make sun visors and paint pictures. There is also a big TV room where cool movies are shown. The hotel staff are young and nice to all the kids.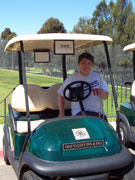 They have a water slide for hot days, where everyone can cool off, and the older kids go to the stables where they can ride a horse. Tennis, bike riding and basketball are also available. Everyone gets to pick the lunch they like, and my favorite is the cheeseburger. The restaurants here all have special menus for kids that are the food kids like. If you are old enough you can go to the driving range and practice hitting golf balls. This is really fun, and also very frustrating when you don't hit it very well or far.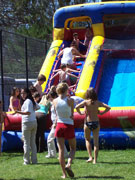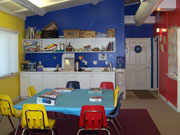 Parents and their children can have fun at this really nice resort. The rooms are big and have a fireplace, inside and outside. In the town of Ojai there is a cafe that serves very healthy food, and sells everything organic. You can sit outside and watch people going to the Farmer's Market.
The whole family can have a great vacation at the Ojai Valley Inn Resort and Spa. www.ojairesort.com.
---
GOOD BOOKS FOR KIDS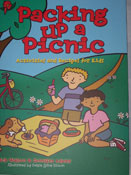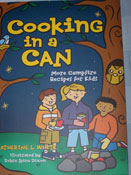 Cooking in a Can, by Katherine L. White and Packing up a Picnic by Rick Walton and Jennifer Adams are easy to read and follow if you want to find a new way to cook outdoors, or if you going on picnics with your family. There are some interesting activities in them to do while you are waiting to eat. To by these books see www.gibbs-smith.com.