DISNEYLAND & CALIFORNIA ADVENTURE PARKS
A Merry Christmas for the Whole Family
by Cody Chandler Hilton

Our drive to Anaheim went really quick because we were driving in the morning, and got to the Disneyland and California Adventure gates before the crowd on Christmas Eve. What a great Christmas present to spend the day at this fun place with my uncle Mike and my Mom. We spent some time at Disneyland enjoying rides, and looking around, but then we went to California Adventure where the rides are really exciting.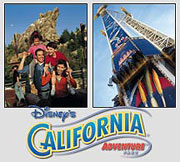 We loved the California Screamer, Grizzly River Run, Twilight Zone, and the Splash Mountain rides. We played games at the Games of the Boardwalk, and I won a bear playing baseball. I was the only one who won something, and it was very challenging. We had some great Fish & Chips to eat at a restaurant near Space Mountain, and I got my Mom a bracelet for Christmas in one of the gift shops. It had the letter M on it for Mickey Mouse, but we said the M was for Mary, that is her name.
This is such a wonderful place to visit with your family, especially on Christmas Eve. I will never forget this special holiday adventure at Disneyland and California Adventure Parks. For information visit www.disneylandpark.com.
A FUN CHRISTMAS DINNER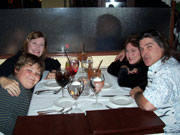 We had a great dinner at Porterhouse Bistro in Beverly Hills. The steaks are delicious, and they have a steak sauce that is their own recipe to enjoy on your meat. The creamed corn was so good, and so was the Caesar salad. The most fun was at dessert when they brought a big puff of cotton candy with a light in the middle of it. We all enjoyed eating this fun dessert and another tart with ice cream and caramel. The servers were really nice and helpful. If you want a really great steak at a good price take your family to this place.
---
ATOMIC BETTY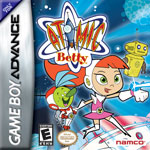 The new game for GameBoy Advance is another great game for kids, and you will like it. This is a fun game to play while traveling.
TWISTED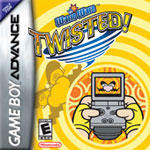 A New Game for GameBoy
This is a fun game, that keeps you turning and moving to win. I like it!