February 2008
KIDS KALEIDOSCOPE

PLUMM SUMMER
by Cody Hilton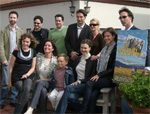 This is a story by T.J. Lynch and Frank Antopnelli, about two brothers who live in Montana and try to solve the kidnapping case of a TV puppet named Froggy, and the funny things that happen to them when they think they are like FBI agents. The actors do a good job and the youngest boy is a character. I think any family would have a good time watching this film.

The Cast includes Jeff Daniels, William Aldwin, Henry Winkler, Lisa Guerrero, Chris J. Kelly, Owen Pearce, Morgan Flynn, Brenda Strong, Tim Quill, Peter Scolari, Rick Overton, Richard Riehle, Clint Howard, Gavin Black, and Ben Trotter. The Director was Caroline Zelder.
---
USS Ronald Reagan Visits Santa Barbara
by Cody Hilton

The floating city of the USS Ronald Reagan visited Santa Barbara, and sailors were everywhere. We spoke with a few at Ruby's Diner and they all ordered hamburgers and milk shakes.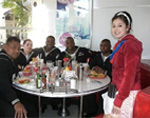 The ship is huge, and aircraft land on it. They said that it provides a home for over 4,000 members of the Navy, and transports Army and Marines. We asked where they were going, but it is confidential information, however, we did learn that this vessel has been on many tours around the world.

The Santa Barbara Pier was crowded with visitors who wanted to get a look at this huge ship and take photos, and everybody liked the uniforms of the men and women from our Navy.
---
BOWLING FOR DOLLARS
by Cody Hilton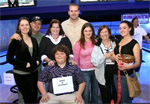 It is always good to help people who need your help. In January some family and friends of mine bowled to raise money for Children's Neurobiological Solutions Foundation to support finding help for special kids who need therapies and cures. You can make a donation at www.cnsfoundation.org

Zodo's Bowling and Beyond in Goleta is a fun place to go anytime, but we were having fun and raising money at the same time. During play the lights go off and everything glows in the dark, and they use computerized score keepers. The fries at Zodo's are great too.

---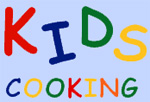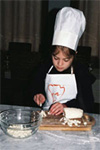 FOR KIDS WHO LIKE TO COOK
Lauren from Cooking-Vacations offers classes for children. Visit
www.cooking-vacatons.com for dates and information.
Kids Cooking Programs Includes Pasta, Pizza, Gellato and More!
Secret Garden Positano Rome's Playground with Chef Rossi KIDS Cooking At The Forconi Estate
---
HONEST KIDS - HEALTY AND HANDY
A Great New Convenient to Carry Beverage for Healthy Kids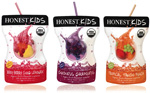 Honest Kids is a line of three all natural, USDA certified organic thirst quenchers. Each 6.75 ounce pouch contains just 40 calories and only 10 grams of sugar compared to other popular children's beverages like Capri Sun - Grape, Hansens Natural Fruit Punch, and Minute Maid Mixed Berry which all contain 100 calories or more per serving and over 20 grams of sugar.
Honest Kids is a healthy alternative to on-the-go beverages for children and can be found at Whole Foods and Target stores nationwide (MSPR $3.99-5.99 for an 8 pouch box). They are a great way for parents to incorporate a great tasting yet low calorie drink into their children's diets.