NEW ATTRACTIONS FOR KIDS AT LEGOLAND
by Cody Chandler Hilton

There are lots of new attractions for kids at Legoland, and some are also fund for parents too! If you like the great games that have come from Lego, you will have fun at this park. Here are some new attractions to enjoy.

Knights' Tournament
New spine-tingling attraction!
This new ride will deliver a new kind of adventure that features twists, turns and fun for the entire family. Cross the medieval moat, select the intensity of your ride experience and embark on a one-of-a-kind adventure aboard one of six passenger-carrying robotic arms.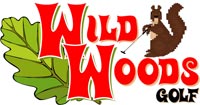 Hit the Links at Wild Woods Golf
Now Open!
Legoland has brought golf to the child's level! La Jolla Club is a golf club partner with Wild Woods Golf and has designed a new golf club available for purchase at LEGOLAND California! Each round costs $6, but, Membership PLUS and Ambassador Members are eligible for a 50% discount!
Families can buy a membership to Legoland and save money on passes. There are also good places to eat at this park.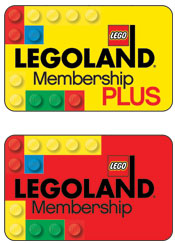 LEGOLAND® California Gift Cards
Now available!
The $50 value ard is for admission, merchandise and dining purchases at LEGOLAND California. Gift Cards are available in any denomination at the Park and can be purchased with cash or credit card at any time. They make great souvenirs or gifts.
Pick-a-Brick
Now at LEGOLAND® California!
Now you can pick the exact shape and color of bricks you want to create your own unique masterpieces! Choices include many kinds of bricks in all colors of the rainbow, sold by weight when your selection is complete. Bricks are $6.99 per 1/4 pound.
Make sure to stop by the Lego Club House, located in Fun Town, where you can stock up on bulk LEGO bricks to create LEGO models just like those in Miniland!
For information go to www.legoland.com.
Thanks for reading Kids Kaleidoscope. I hope you will come back next month for some exciting news on places to visit for family vacations.